Mexico insurance for visitors- What is American food like in Mexico?
While many focus on enjoying Mexican foods like tacos as they visit the country, there are some interesting variations on non-Mexican fare to consider. If you are in the country for a long period of time, it can be fun to explore the south-of-the-border perspective on some favorite flavors. Just be prepared for a surprise here and there. Don't leave room for surprises with your Mexico insurance for visitors travel. Your Mexican car insurance can make a huge difference in both driving emergencies and accident situations.
Learn more about Mexico insurance for visitors at MexicanInsuranceStore.com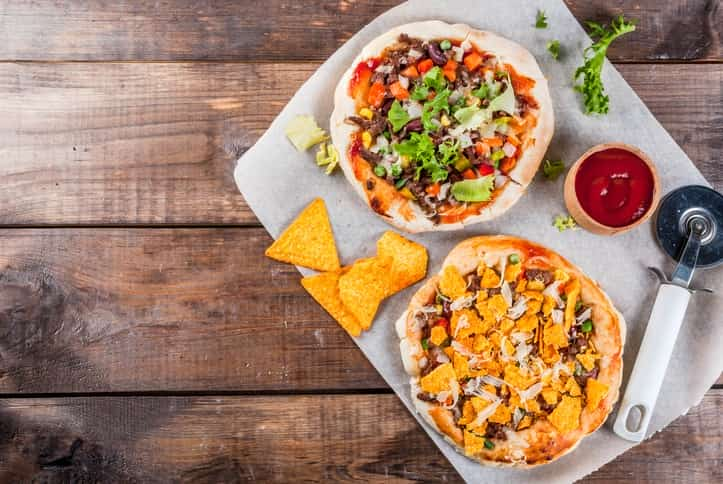 Pizza: Delivery or eating out?
You can have pizza delivered in Mexico, but you might find it challenging to communicate your address to a worker if your Spanish is limited. Carry-out may be a better option if you are not staying with a host family or in a setting that is easily recognized in the community. Eating in could also be an interesting experience. In some cases, you can order table-sized pizzas that could easily feed a small army. Many pizzas include frijoles and jalapeños, making it wise to mention that you want your order sin chiles y sin frijoles. Be careful with tropical pizza choices in Mexico, especially if you don't like the idea of having apple pieces or banana mixed with tomato sauces.
Comida China
Chinese food can be quite wonderful in some areas, but in others, it could be questionable. Border communities like Mexicali and Tijuana have heavy Chinese influences, and there are authentic restaurants that offer familiar fare. You may find that sweet-and-sour sauces are a bit different than what you would find at home, but your taste buds will most certainly be tantalized. In rural towns far from the border, however, you could find that your sweet-and-sour sauce looks more like ketchup. Pro Tip: Mexico insurance for visitors is now required, so secure Mexican car insurance ahead of time!
Another benefit of Mexico insurance for visitors? Toll road access
While your vacation isn't strictly about food, food does play an important role in the experience for many. Mexican car insurance can also play a huge role in your experience, especially if you have an emergency. Mexico insurance for visitors should include roadside assistance in case of a mechanical problem that could strand you. You can also tap into your Mexican car insurance benefits in cases involving lockouts, battery problems, and flat tires.
Mexico insurance for visitors at MexicanInsuranceStore.com gives you peace of mind!