At Mexican Insurance Store, customers often ask what "Actual Cash Value" to put on your policy.  How do you find out?
Let's learn how to best navigate current used car values
This is tricky since most used car values have jumped, sometimes exceeding their original price, in recent months.
OK, Let's explain a little.  When purchasing a full-coverage policy, one of the most critical questions determining your rate and coverage is 'Actual Cash Value.'  It's vital to get this right.  Make the value too high, and you can overpay for your policy.  If you put too low of a value, It may hurt you.  If the vehicle gets totaled, the policy will max out at the entered value.
So, how do you choose the correct Actual Cash Value For Your Mexican Insurance Policy?
Traditionally, the source the insurance companies use to determine the value of your car is Kelley Blue Book.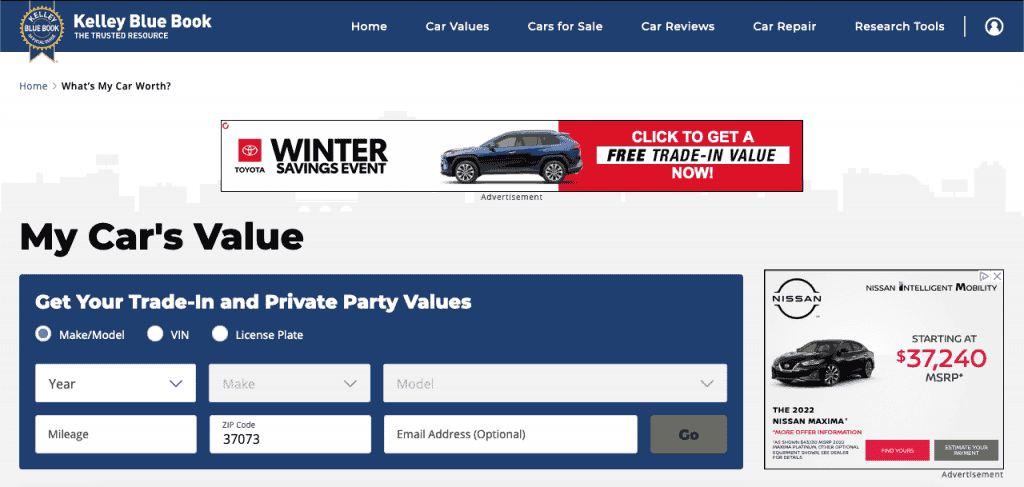 The team at Kelley Blue Book works very hard to keep the car values listed up to date.  Even then, late model pre-owned cars are still selling for drastically more than KBB right now.
Reputable publications, including Motor Trend and the Miami Herald covered the currently used care price phenomenon.
So, What do you do?
Lazy insurance brokers will say, use KBB, and that's it.  Not here.  The policy stipulates 'Actual Cash Value.'  While KBB is a starting point, it's not the end of the line.  Let's say you have a 2018 Toyota Tacoma 4×4 TRD Double Cab in excellent condition.  KBB lists the private party range between $37,142 and $40,103.  Dealer prices are also available.  They are the most reliable.
No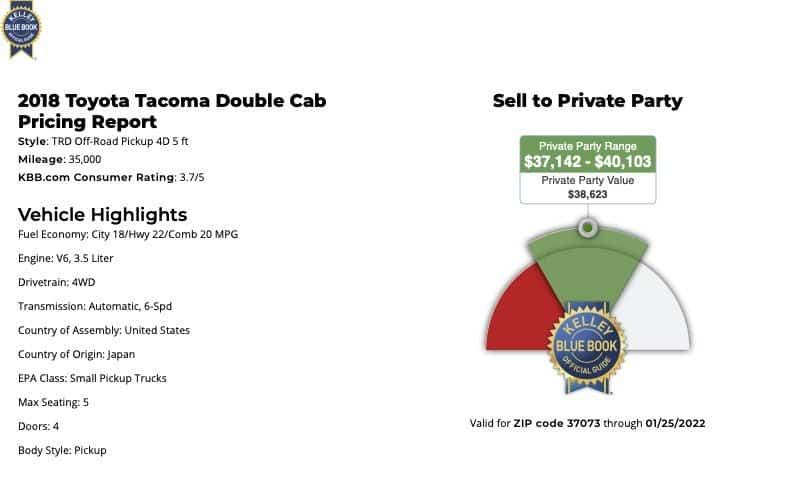 Now, go to a website that lists used cars from name-brand dealers (These are dealers associated with a new car brand such as Toyota, Chevrolet, Mercedes-Benz, etc.).  Don't use the values at the independent lots as these have less credibility in the eyes of an insurance company.
There are a number of places to find this out.  Car Gurus (below), Auto Trader, or a dealer's website works.  Use the same year, model, and features.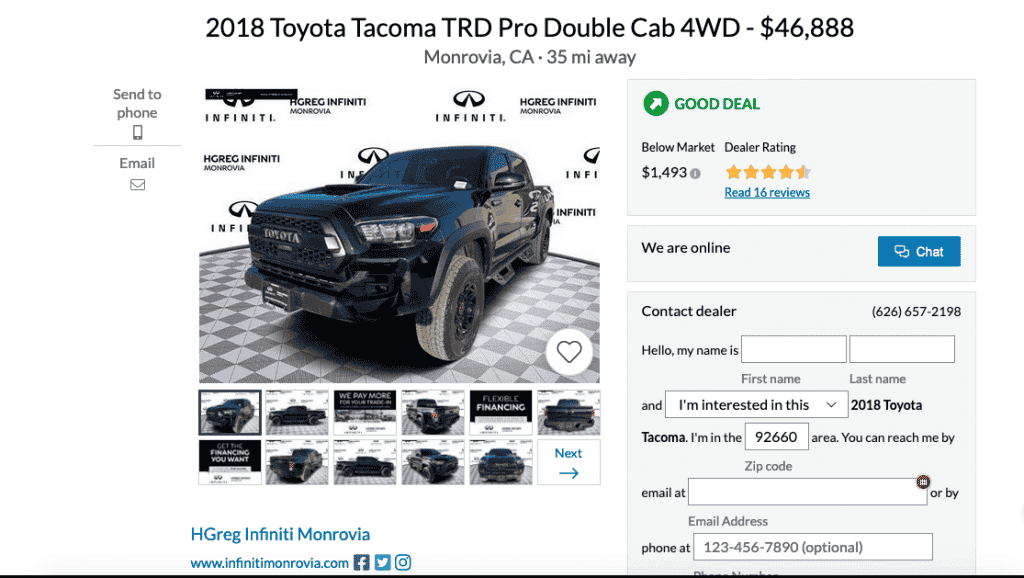 Now, before you enter $47,000 as the value, make sure that there are several models listed at similar prices.  If a reasonable person would conclude that the car on offer is very similar to the care you have insured, the value will hold in the event of a payout.
There is a pitfall with this method.  Let's say the value comes down to normal levels during your policy's duration.  If your vehicle is totaled, you may not get the full value your policy is insured for.
Naturally, if your policy duration is relatively short (less than 30 days), you have nothing to worry about.  Go with the higher amount.  If you are buying a 6-month or 1-year policy, it's better to go with the high private-party or dealer value on KBB.
There you have it.
No matter what, enjoy your trip through Mexico and rely on us to take good care of you.