One of the most frequent questions asked by travelers is, "What car, RV, or motorcycle do I bring into Mexico?" Unfortunately, for many infrequent or first-time travelers to Mexico, the obvious is not clear. Moreover, many offerings of well-intentioned advice border on preposterous.
First things first. If the person offering an 'expert' opinion doesn't travel to Mexico, ignore them. People who watch too much TV think they are experts in everything. Sadly, most opinions formed from news and TV shows are false. Instead, these pontifications are rooted in prejudice and misinformation. Whether it's politics, viruses, or travel safety, count on this fact.
What does this mean? It means that most of what people think they know about Mexico is rubbish. Only trust opinions from people who are not crazy and travel to Mexico often.
Cars That Shouldn't Go to Mexico
Many popular cars, RVs, and motorcycles in the United States make little to no sense in Mexico. Because it's easier to begin with the 'don'ts,' let's start with a big one.
Leave your EV vehicles in the US. The simple reason is that there are almost no charging stations outside of Mexico City. Also, if you run into problems on the road, mechanics and spare parts are impossible to find.
Having no charging stations is the same reason to leave hybrid cars in the USA. Since hybrids are not common in Mexico, there are no mechanics or spare parts. In addition, few Mexicans are willing to pay the hefty premium of a hybrid for 'virtue-signaling.'
Travelers must not bring salvage-title vehicles into Mexico. If your vehicle title or registration says 'Salvage' on it, you can not get a TVIP. The TVIP is a Temporary Import Permit to drive your non-Mexico plated vehicle in Mexico legally. Outside of Baja California and the Hassle-Free Zone in Sonora, a TVIP is necessary to drive your vehicle through Mexico.
It would be best if you left exotic cars back in the USA. Maserati, Ferrari, Lamborghini, and others are fascinating cars. Unfortunately, they are sold mostly in Mexico City. Like in the US, they are flashy and project wealth. As a traveler in Mexico, this is NOT what you want to display.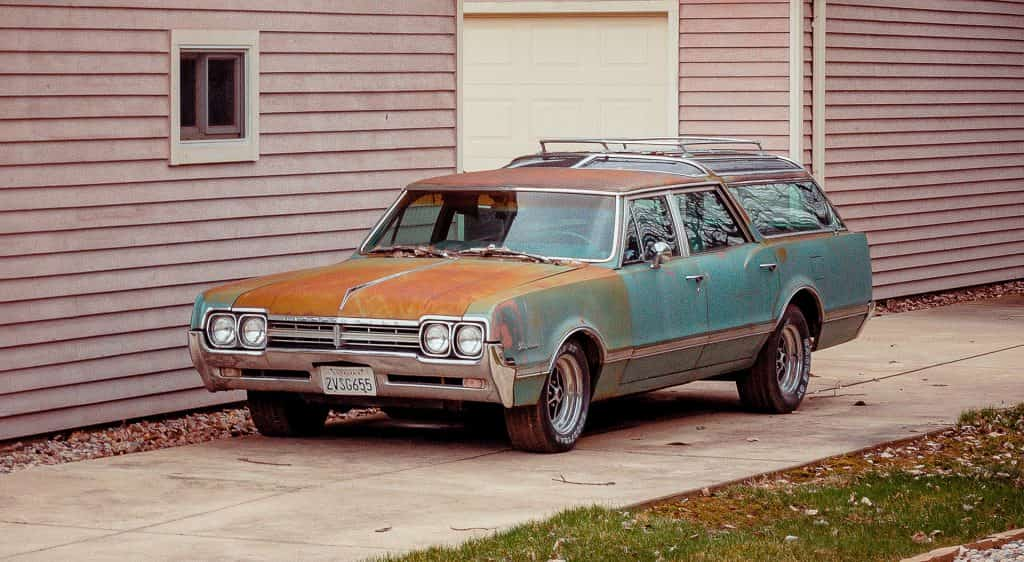 What about my 1986 Olds Cutlass?
Finally, we often hear from people who want to use some junker well over 20 years old to travel Mexico. Bringing junkers comes from a false perception that Mexicans don't buy or drive newer cars.
A near-end-of-life car is a bad idea for several reasons. Mexico has vast stretches without mobile service. Mexico is also prone to extreme weather. Hermosillo is the hottest city in North America, on average. Conversely, many parts of Sonora, Chihuahua, Durango, and other states encounter snow and ice. Insuring older cars is also problematic. If your vehicle is over 15 to 20 years old, you can only get liability only insurance. Sure, you'll cover the other person. But, unfortunately, you'll be left with nothing in the event of a collision.
Your vehicle must be in excellent running shape with good tires and working air condition and heat.
Send the junkers where they belong… The junkyard.
Carefully Consider These Cars
Luxury cars like BMW, Mercedes-Benz, and Audi are much more common throughout Mexico. Still, parts and service is limited to big cities.
As one who has traveled many parts of Mexico in a Mercedes C 350, this next part comes from experience.
Every window washer in cities will target you like a generous patron. Have Ten Peso coins available to hand out regularly. No matter what you answer, military checkpoints will nearly always search your car. It's rarely more than a few minutes' delay, but it's still annoying.
While you're not a target for theft, crooked cops in small towns may see you as an easy shake-down.

The Best Cars for Mexico
The best car to travel through Mexico is fairly easy. Start with this simple test. If I were traveling across the USA, what would be the best car or truck to take? You want a late model car that is fuel-efficient, sturdy, and has reliable air conditioning. In addition, it's important that it's well serviced and that the tires are in excellent shape.
Now, certain cars are much more popular in Mexico. Popular cars also come with benefits. There are plenty of parts and mechanics, should you need them. More importantly, you don't stand out like a rich target. Popular cars and trucks include late-model Chevy Silverados, Ford F-150 trucks, Ford Explorers, and small crossovers. The Nissan Versa, Frontier (NP300), and Sentra are very popular. Toyota RAV-4 and Yaris are very common. Volkswagen's Jetta (Vento) and Tiguan, along with the Kia Rio, are also seen everywhere.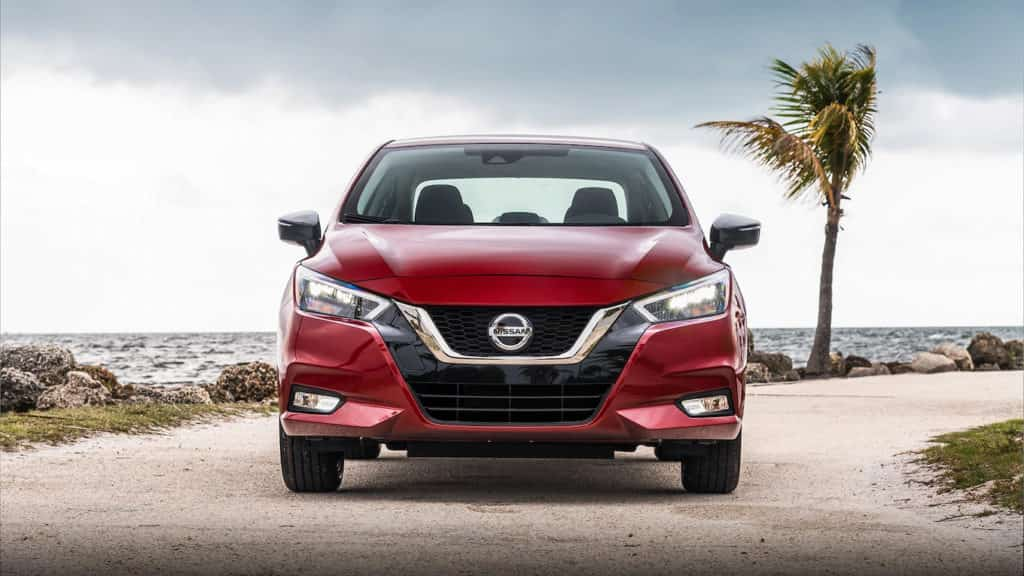 The Best RVs to Take to Mexico
RVs are very popular amongst Americans in Baja California and parts of Sonora. That said, if you don't have a support vehicle, you will find it quite difficult to get through many towns. Consider for a moment the cost of an RV. New RVs start at $130,000 USD. A pre-owned late-model RV costs upwards of USD 70,000. Add fuel, maintenance, and overnight fees to that, and the seeming bargain isn't much of a bargain.
Also, consider who you'll be surrounded with at the RV Campground. Because Mexican's don't RV, you are surrounded by Gringos. RVs are an obvious sign of rich travelers. Since you're an easy mark, those that prey on travelers know exactly where you are. This is true anywhere in the world.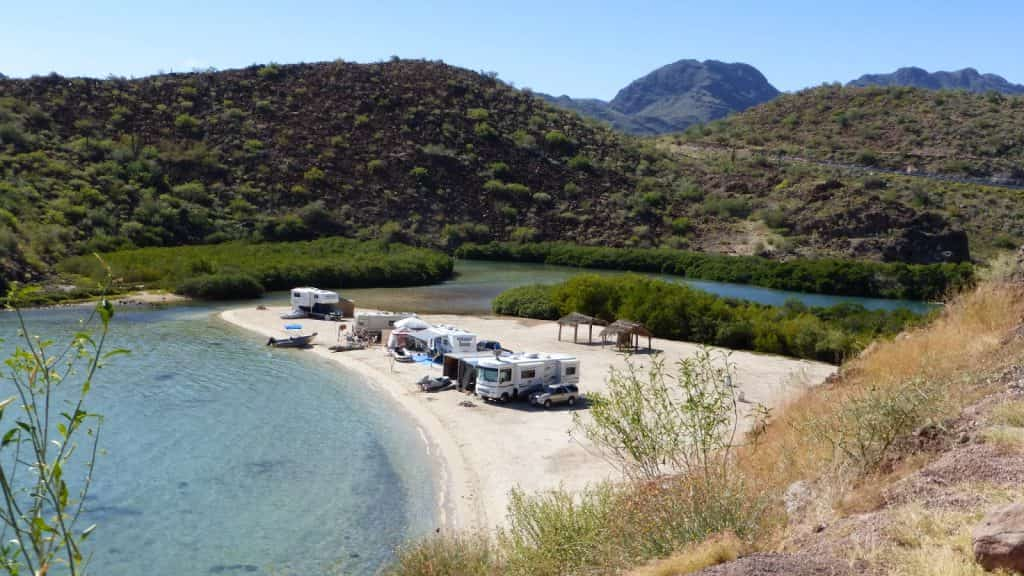 RV Alternatives
Alternatively, drive down in a sensible car and stay in hotels along the way. Rent an apartment in one or several cities during your stay. You'll enjoy the benefits of immersion in the local culture. In addition, you'll be able to go into town to buy food easily. Finally, you'll have a much richer stay for a fraction of the cost of bringing an RV. With a car, one can go to nearby towns and attractions with no difficulty.
For many, traveling to Mexico is not about the rich culture. Rather, it's about good winter weather and seemingly lower costs. If these are your only criteria, you are probably far better served in Florida.
For some, the RV lifestyle is unbeatable. More power to you! There are campgrounds and RV parks serving Gringos throughout Mexico. RV's are common in Baja California and Sonora until San Carlos/Guaymas. Beyond that, RVs become much more scarce.
One must ask if you embrace the Mexican culture, aren't you better off being among locals? Either way, Mexicans are glad you're there, and your visit does support low-end jobs.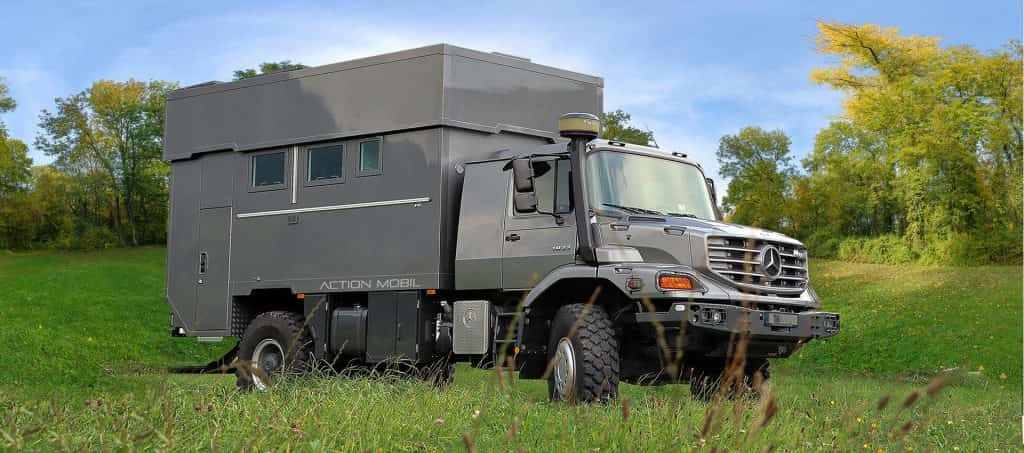 Motorcycles
The topic is, "What car, RV, or motorcycle do I bring into Mexico?" We spent all this time talking about Cars, Trucks, and RVs. What about Motorcycles?
In Mexico, you'll see small-displacement motorcycles throughout cities and towns. These are typically 200cc or less.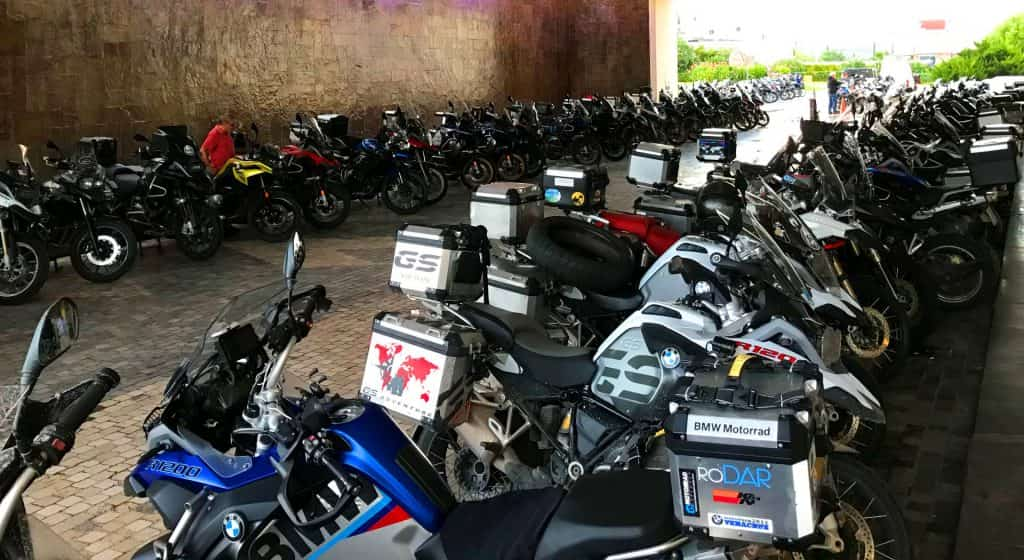 Large bikes are more and more common. BMW and Harley-Davidson have a strong dealer network throughout Mexico. Ducati and KTM are making huge strides in bigger cities. Honda Goldwing and Africa Twins are also popular, but much less so. Triumph is trying to gain a foothold in Mexico. So far, dealers are in major cities like GDL and CDMX.
One will see Honda, Kawasaki, and Suzuki dealers throughout Mexico, focusing primarily on the small sub-200cc bikes. Parts and techs for the larger bikes are scarce. Also, consider that in Mexico, doctors, lawyers, and business owners ride big bikes. They earn respect on the road. Status is important. They want premium brands. When riding into Mexico, consider the condition of some roadways. Having more suspension travel for errant potholes and topes is important. Adventure-style bikes are best. The BMW GS series, KTM 990, 1190, 1290 series, and Ducati Multistrada suit Mexico very well. The new Harley-Davidson Pan American is also perfect for Mexico.
It's wise to keep the show bikes and fringe brands in the US. For example, MV Agusta and Aprilla make sexy bikes but lack support in Mexico.
Preparing For a Road Trip to Mexico
Conclusions
Traveling through Mexico by land is very fun and rewarding. Whether by car, truck, RV, or Motorcycle, there's something for everyone. By now, you should know the answer to "What car, RV, or motorcycle do I bring into Mexico?"
Dismiss those who talk from their backsides. Instead, decide what vehicle you'll take based on answers to common questions.
What vehicle would I take to travel across the USA? Is it reliable, comfortable, and supported should there be any problem?
Am I taking an RV to save money or because I love the RV lifestyle? Often traveling by RV is significantly more expensive than renting an apartment in the city or cities you wish to stay in.
Am I advertising that I'm a rich traveler in my chosen vehicle? Am I OK with this?
Regardless of how or what you choose to travel in or on, you must have high-quality Mexican Car Insurance. The best and most affordable policies are found at Mexican Insurance Store. Get coverage that's there when you need it. What Car, RV, Or Motorcycle Do I Bring Into Mexico? High-Quality Mexican Car Insurance