Mexican Insurance, SUV, Truck, Motorcycle, RV, Trailer Insurance

Strength And Experience Since 1979
Best Mexican Auto Insurance!
Toll-Free 1-888-800-9988 from the U.S. or Canada
Or 951-657-4220

Mexican Insurance Store Consumer Reviews - Best Mexican Auto Insurance Policies
Mexican Insurance Store has sold tens of thousands of reliable "A+" rated Mexico car insurance policies to satisfied U.S. and Canadian customers. In fact, by providing higher quality Mexican insurance coverage 7 days a week online, we save you time, money, and aggravation.
Buying Mexican auto insurance at the border shacks is not the best way for drivers to obtain better quality Mexico insurance coverage.
It is not the greatest approach for drivers to secure high-quality coverage at the border. Even today, the typical motorist driving South of the border has only a vague understanding of what services and policy coverage are really sold to them, and if they are receiving any value for their vacation money with the greatest Mexico car insurance coverage for their needs.
Mexican Insurance Store offers the best quality "Full Coverage" and "Liability Only" coverage at the most competitive rates. Policies can be purchased and printed immediately, so you'll never have to wait for your insurance again!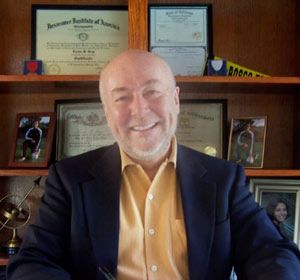 Linden H. Gray, Director

We are located North of San Diego in Riverside county. A local favorite, we are the largest provider of Mexican tourist auto insurance in the Inland Empire (14,000,000 Population) of Southern California. With our Mexico car Insurance services, you can be certain you come first. Our online policy delivery system is simple, fast, and accurate. You can print your own policy, or we can email it to you at no additional charge. See for yourself! Customers rave about our GUARANTEED Roadside Assistance Services with a $1,000 towing option!
Mexican Insurance Store Offers The Only Mexico Car Insurance Coverage With Roadside Assistance Coverage And A Claims Guarantee In The Tourist Auto Insurance Marketplace.


J and R Kipp, BC Canada
I just returned to British Columbia, Canada; I actually arrived last evening by car! Not our first choice, but here is the short version. I received my Residente Permanente card this year - and found out that we could no longer have a car made in Japan in Mexico. After talking with different offices and officials, we just decided to drive the car home; figured that would be smarter than taking the chance that whoever we talked to didn't really have the right info; we had heard plenty of unreliable rumors and suggestions as to how we could import our non-NAFTA vehicle into Mexico, but hadn't seen any evidence that it was actually possible. So, we applied for 'un permiso' to drive it across Mexico to the border - and had ICBC Insurance start as soon as we entered the U.S. We would like to thank you for the service The Store provided us over the past 3.5 years. We always felt very safe - and protected, driving in Mexico. We are happy that we were not required to make any claims, and if we decide to bring a different vehicle back to Mexico (under my husbands' tourist card), we will be sure to contact your office. Thank you again, Mexican Insurance Store, for the excellent service your company provides. Thank you again for the excellent service your company provides.
L. Granieri, Santa Ana CA
"Thanks To Mapfre Mexican Insurance Company For All The Hard Work On My Vehicle!"
My wife and I were driving home north from Loreto, Baja, California, towards the border when we were involved in a car accident. Within 2 hours of my call to Mapfre, a representative had driven 100 miles from Loreto to come and assist us. The next day, a Mapfre adjustor had driven 400 miles from Cabo San Lucas to help. Mapfre settled all issues and negotiations right then and there without any distress to my wife or me. For the past 20 years, I've vacationed in Baja, California, and have never had an accident; for the first time needing help, I was amazed at the level of professionalism and timely response from Mapfre. I highly recommend their services to anyone looking for insurance protection in Mexico. A special thank you to Linden for all the hard work, advice, and concern. Note to anyone driving in Mexico - you MUST have your original pink slip and registration to prove ownership for any such matters. "It's the law."
A special thank you to Linden for all the hard work, advice and concern.
Sincerely, L. Granieri Happy travels!


Paul C., Surrey, B.C.
Hello Linden, our policy expired today. We won't be renewing in 2019, as we have moved back to Canada. But of course, for future shorter trips, we will contact you. We appreciated your service, the ease of dealing with your Mexican Insurance Store, and we will recommend you to anyone. It has been three full years that you have covered our car with needed insurance, and we thank you again!
R. Dillinger, Denver CO
Linden talks to me as though we were old friends, and he shares what he offers without a lot of high tech razz- ma- Tazz sales pressure. I clearly saw the unique difference in the quality of personalized service and the insurance itself. He is organized, experienced response immediately to clarify any questions I put to him. I feel comfortable with the coverage I purchased. He has a great sense of humor to match his great company. Thanks Linden.
P. Cameron, British Columbia, Canada; Delicias, Chihuahua
Here's My Mexico Auto Insurance Policy Experience:
Just a few weeks after I arrived (and without speaking Spanish except with some Mexican friends from the local congregations of Jehovah's Witnesses), the following happened: Right outside the house, a driver with no coverage smashed into my Explorer, which was not in its place inside our garage, unfortunately. He broke the suspension and steering parts of the front end but never even scratched the paint. The authorities had to come, etc., and my Explorer was towed away somewhere. The insurance adjuster was at my front door the next morning at 7:30 am. He was able to squeeze the repair money out of the uninsured driver, and it's interesting that that guy was held in jail until I was satisfied, and he would not get his own vehicle back until I was satisfied, and signed a paper saying so. I had a $500 deductible, and the repairs were in that range (and would have been a couple of thousand dollars in Canada), so him having no insurance, I would have had to pay the deductible, and the insurance company would likely have never collected from him, like getting blood from a stone. But the way they do it, while he is in jail, the insurance adjuster had the driver's father, his employer, and police all involved to pressure him to borrow the money from someone to pay the damages so that I wouldn't have to pay the deductible, so he would not have to stay in jail and not get his car back, and they wouldn't have to try collecting from him later. It worked. The repair shop recommended by the insurance adjuster even had its manager on hand at the police station participating in the negotiations over two days. The repair shop produced its estimate, the cost was $8000 pesos or $700 dollars, they reduced the price to $6000 pesos, the driver's father and employer lent him $5000 pesos, I said "Fine, I will pay the other $1000 pesos myself, (that's only $80 dollars) so let's move on!" You see, the driver even had his girlfriend and her newborn babysitting there in the office, and they clearly did not have another peso in their pocket. My vehicle was as good as new within 5 or 6 days of the accident, thanks to the efficient insurance adjuster that CHUBB, or the MexicanInsuranceStore, provided, and the driver got out of jail and got his beat-up old car back. So that's the Mexican way in a car accident when the other guy has no coverage, and without the help of the great adjuster and my Spanish-speaking friend, I would have been lost in that process. (All those negotiations with the guy took place in the police station, with police in attendance, as well as his father, his girlfriend, and baby, his employer, the repair shop manager waving his estimate, and of course, my advocate the excellent adjuster. What a circus of a process! Without the professional support of CHUBB to guide me through this, I can't imagine what I would have done. A professional showed up at my door the very next morning to guide me through this process. I drive defensively down here, but I know if something happens, I do have great support on my side from the MexicanInsuranceStore and its CHUBB Platinum insurance policy.
Andrew T.
I give myself credit for buying the best possible Mexico coverage for my vehicle from Mexican Insurance Store.
I am giving a talk at the UABC (University of Mexico) and purchasing Mexican auto insurance for my drive down to Ensenada from San Diego. I did my research and found Mexican Insurance Store online. After doing some more research on the BBB site, I discovered they have an A+ rating, have been in business for a long time, and have had no complaints. So, after all the good info, I decided to give them a call and purchase a policy. I dealt with Linden on the phone who was very helpful, pleasant, and easy to deal with. He set up my car insurance for my trip, and I got my policy email before we even hung up the phone. He even gave me some great advice and pointers to follow in case I were to be in an accident while driving down there. All in all, a very easy experience! Would deff. do business with them again. Mexican Insurance Store has earned its A+ rating in my book! They are what customer service should be everywhere!! Keep up the great work!
Jo Kippo
Thank you so much for your assistance in acquiring a printable copy of our Mexican policy this morning. You can imagine our concern as we crossed the border only to realize that we were not going to purchase Mexican car insurance as the office was closed. We were encouraged to continue on our route when we asked if we could buy a policy elsewhere. not realizing that it was insurance for a vehicle traveling North to the United States that people were referring to. We had driven almost 2 hours south of the border, and my husband was becoming heart attack material, picturing us in jail when whatever accident he pictured us having landed without protection and in big trouble. What to do? I did not relish retracing our route back to Santa Teresa and over to El Paso. We had purchased an iPhone about a year ago - our package included internet access, so I thought - "Let's give it a try...." I typed in ' car insurance in Mexico for a Canadian vehicle'; touched the search bar....and voila! Mexicaninsurancestore.com came up. I quickly scanned the programs offered, filled in the blanks, added my Visa card information - and within 10 minutes had received confirmation of Mexican coverage, effective immediately. You can't imagine how pleased both my husband and I were! We had to wait until we were at a hotel to print the physical copy, but both of us were so relieved just to have the confirmation email from your office. Mil gracias! The best part for me is that my husband will never again complain about my cellphone bills - it was like that MasterCard ad - priceless!
J. and J. Wilson
I just logged onto the website, and immediately it showed me the current policy choices and options. So I clicked on the new one and printed it out ... worked great. It looks like we're good for another year. We spend a day in Chetumal, about every other week, and it is well worth the peace of mind to know that we're covered just in case.
LUV2travel
They have multiple car insurance companies.
We've used the MEXICAN INSURANCE STORE for the last two years that we've lived part-time in Mexico. We would not dream of driving here without coverage! I've found this company OUTSTANDING to do business with.
TrustLink Comment BBB
Recently we had the opportunity to fly to another Mexican destination and planned to rent a car. I had questions about car insurance policy coverage and got quick answers and good suggestions. So I'm referring this company to everyone I know!!!
Arnold Uuola, CA
I must say that the service and the handling of your clients is top notch. I was impressed by your expertise in your field and your willingness to go the extra mile to inform and assist. When I had my auto accident in I did not wait for long before an adjuster showed up And that was on a Sunday!!
D. and C. McManis, IA
When I called, I have to admit that I expected to talk to a clerk/phone operator that knew less than I did. But, no. I got to deal with a friendly and knowledgeable agent. Thanks for making it so easy!
TrustLink Comment BBB
Everything that was promised was done! I had to extend my stay, and they were able to get the extension and only charged me what the insurance cost. No additional fees, and friendly and professional on the phone. I am recommending them to all friends, and family.
R. Hyland, TX
Not only do I recommend buying your coverage with them, their website information, policy reviews, and personal knowledge will make sure you are covered perfectly. Of course, you will also know your rights and responsibilities as the insured!
V. Cariati - Burbank CA
THANK YOU! You did a fabulous job putting my mind to rest when I was facing a terrible dilemma regarding a vacation trip. Mr. Gray was very helpful, calm, and patient with me. On a scale from 1 to 10, I would give you an 11!
D. Valentino - Los Angeles CA
I would rate your service a 10. You have been so friendly and helpful and answered all of my questions. Also, with regards to the Mexico auto insurance permission letter, you saved us lots of time and money by mentioning it to me to get it all taken care of before [we] left. Thanks again for all of your help, K. Weaver - USA
Mexican auto insurance industry colleagues have said:
"I have had a solid working relationship with Linden for approximately 20 years. Linden operates a very professional business, driven by a high level of integrity and a strong work ethic. I highly recommend you explore his products and services and see for yourself."
Kirby L. Harness
StPaul.com
Los Angeles, CA
"Linden Gray provides honest and reputable products. He has sincerity and the willingness to handle a problem to the fullest extent."
Brett Moore, President
Advanced Transportation Services, Inc. (A.T.I.S.)
Laguna Niguel, CA
"I found Linden to be a knowledgeable and dependable student of the business, always striving for alternate ways of approaching problems."
P.C. Castonguay
Crum & Foster Managers
Fair Oaks, CA
"Doing business with Linden Gray allows for peace of mind, because he is honest and continuously is concerned about the other side. He is not selfish. What you see is what you get."
Al Nassar
Senior Vice President - Branch Manager
Yasuda Fire and Marine Company of America
Los Angeles, CA
Consumer Reviews
For affordable Baja Bound rates and if you have questions visit Mexican Auto Insurance. For an Instant Review of Mexican Rate Quotes with comparable tourist auto insurance options go to the Best Quality Auto Insurance Policy Services for Travelers from Canada, Arizona, San Diego, Colorado, Texas. Review Mexican Coverage for Canadians! Review online Mexican auto insurance car insurance companies for US and Canadian consumers.


Copyright 2000 - 2022 Mex Ins Store. All rights reserved.