Blank stares are the most frequent response when mentioning Guanajuato City to Americans and Canadians visiting Mexico.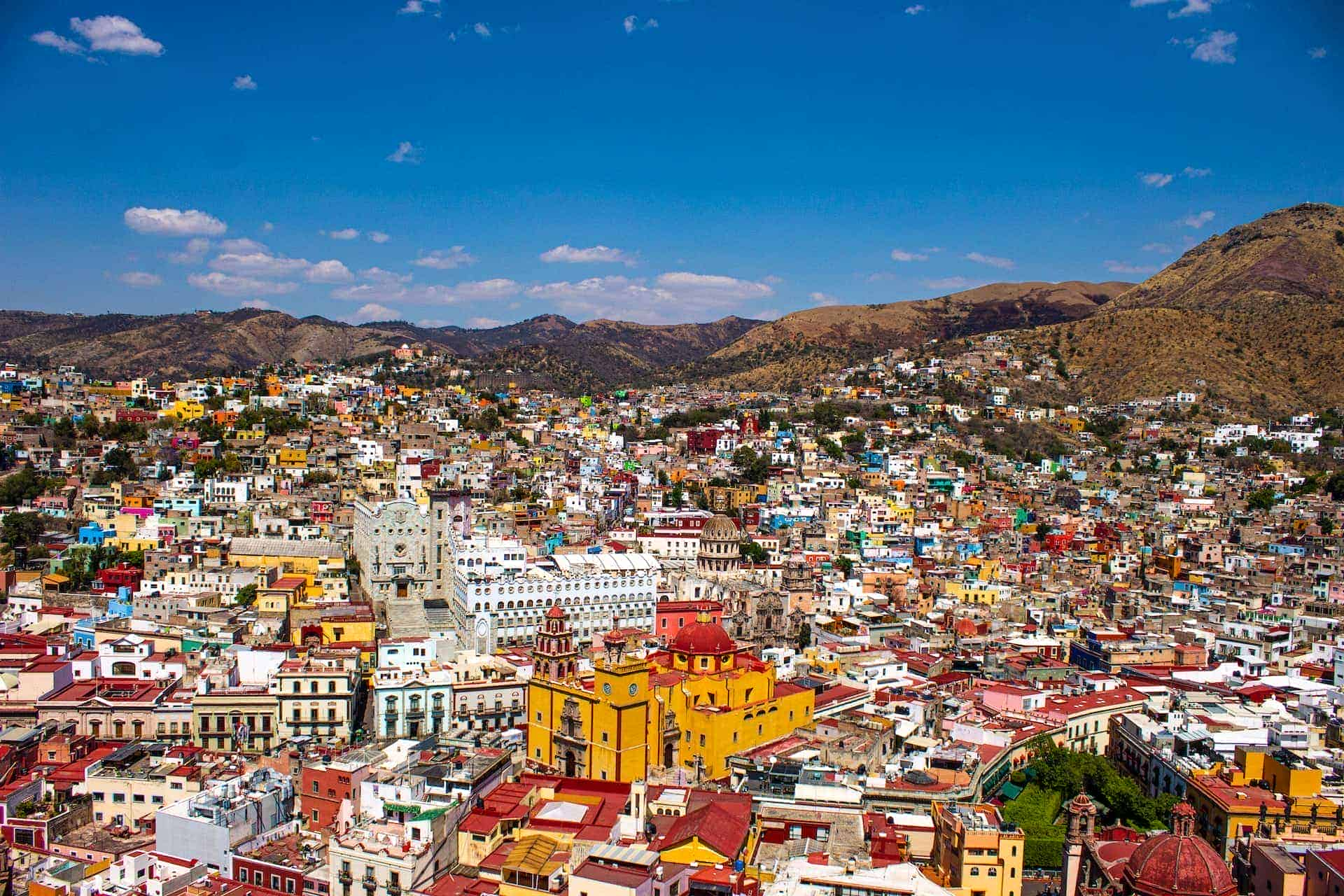 Guanajuato City – Mexico's Richest City
For Real!  The reasons are easy to place.  It's not Mexico City or a beach destination.  Guanajuato City has no Mayan Pyramids or Aztec Ruins.
What Guanajuato does have is a phenomenally rich, nearly 500-year history in a perfectly preserved colonial city.
Guanajuato is often compared to Toledo in Castilla-La Mancha, España.  This is a very fair comparison.  Let's say you magically appeared in either Toledo, España, or Guanajuato, you would have difficulty telling them apart.  Both are historical, set on a hill, and are UNESCO World Heritage Sites.  Here's a hint: Toledo has more tourist shops and a river surrounding three sides of the city.  In Guanajuato, engineers re-routed the river deep underground.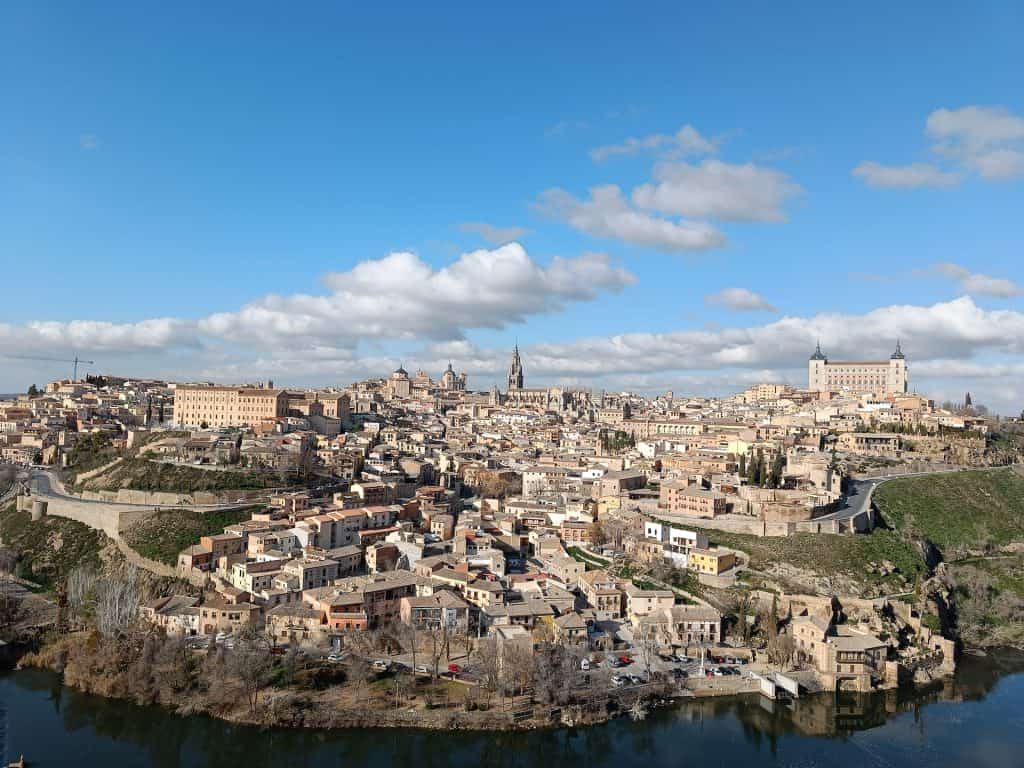 While Toledo's history predates medieval times, Guanajuato's colonial beginnings date back to the 1540s, when the Spanish found gold.  During the pre-Hispanic period, Aztecs also mention the region for its gold and silver.  The name Guanajuato comes from indigenous Purépecha people meaning Frog Hill.
By the 18th century, Guanajuato was the richest and most opulent city in New Spain.  The silver, sent to Spain aboard galleons, funded the Spanish government for decades.  For over 250 Years, mines in Guanajuato produced over 30% of the world's silver.
Why you should visit Guanajuato
One could go on and on about the history of the city and its importance in the Mexican Revolution.  Let's focus on why you should visit the city on your next trip to Mexico.
Guanajuato is best enjoyed on foot.  Day or night, the city is safe and alive with people enjoying dining, music, theatre, and even spontaneous callejoneadas.  Roughly translated means alleyway party.
Guanajuato is a major university town.  Students from all over the world study at Universidad Guanajuato.  It's easily recognizable by its distinctive stairsteps.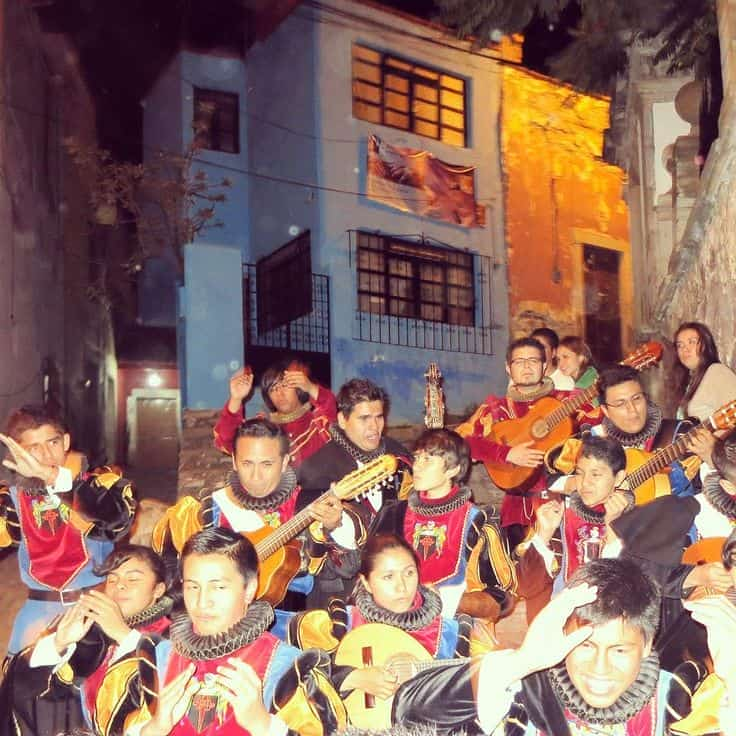 The University also helped create its strong connection to Miguel de Cervantes, writer of Don Quixote.  Since then, Guanajuato holds an annual International Festival of Cervantes during the last three weeks of October.  Don't miss The festival since it draws performers and visitors from all over the world.  Though Miguel de Cervantes never visited Guanajuato, a world-class museum bears his name and is worth visiting.
Speaking of museums, one must visit several museums in the city.  Museo de Mumias (Mummy Museum) features naturally preserved mummies on display.
Strolling through Guanajuato City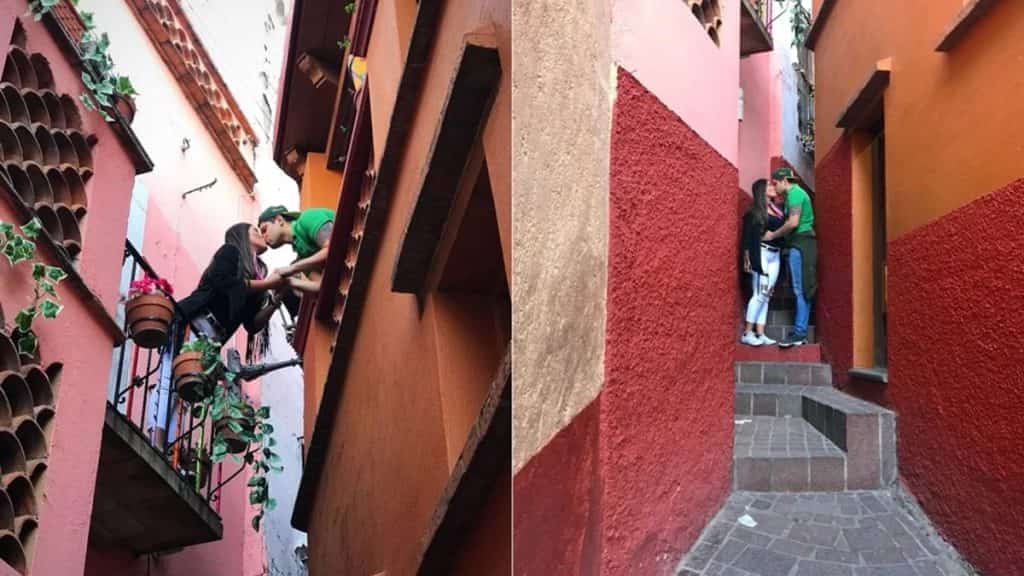 A Mexican version of Romeo and Juliet played out at the 'Callejón del Beso' or alley of the kiss.  The players in Mexico are named Doña Carmen and Don Luis.  The story is very romantic until the father stabs his daughter, Carmen.  This happens because he discovers Luis secretly meets with her despite his demands that she doesn't.  As life was draining from her, Luis held and kissed the hand of Carmen.  The third step from the bottom has a legend.  Kiss your partner on this step, conveniently painted red.  Doing so guarantees you both seven years of happiness together.  What happens after seven years?  Just make sure to revisit Guanajuato before the time is up.
One of Mexico's most important people was born in Guanajuato. Mexico's most famous artist, Diego Rivera called Guanajuato home for many years.  Today, you can visit the "Museo Casa Diego Rivera" and see several paintings on display.  There are even sketches from Frida Khalo, his on-again, off-again wife.
The Teatro Juarez is a grand fine arts palace named after Mexican President Benito Juarez.  Juarez is considered by many to be Mexico's greatest president.
The Alhóndiga de Granaditas is also a must-see.  It's the site of the first battle of Mexican Independence.  Originally built to store a year's grain supply for the city, it later housed the silver before transport to Spain.

Mine tours are also available in and around the city.  They are worth a visit and help set the stage for a historical understanding of the city.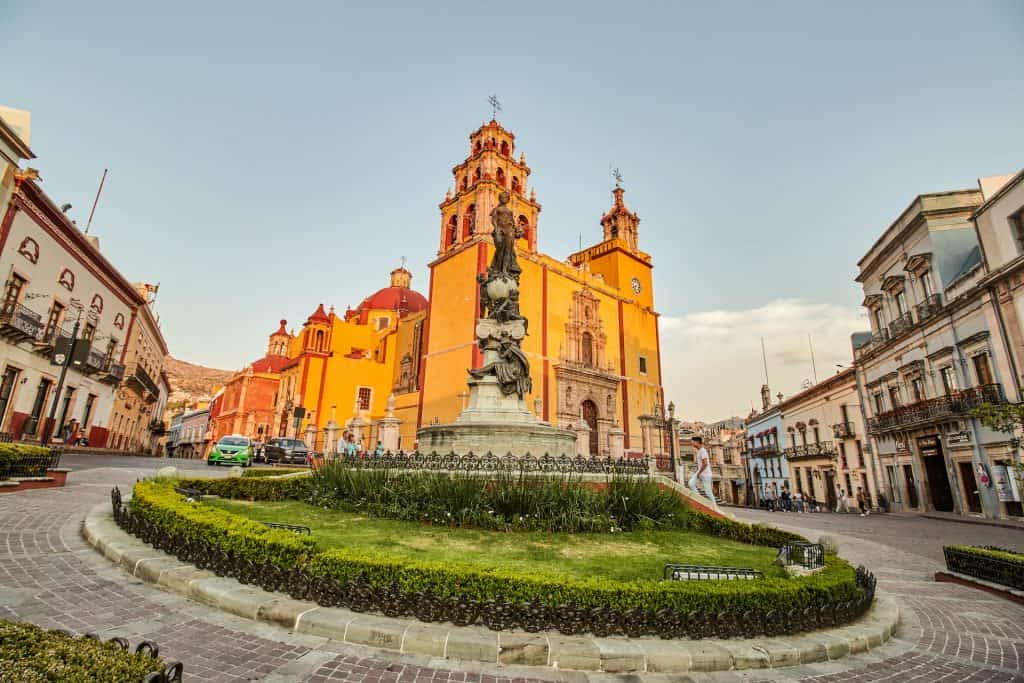 If Baroque architecture is your fancy, you'll see plenty of it in Guanajuato City.  The Basílica Colegiata de Nuestra Señora de Guanajuato features this style.  So does the Casa Real de Ensaye and the Templo de Valenciano.
When to visit Guanajuato City
Guanajuato City is enjoyable all year long.  Its high elevation keeps it temperate and pleasant, even in summer.  If you can make it in October for the Cervantino Festival, then the magic is unleashed in grand fashion.
Summary
There is no bad time to go to Guanajuato but there certainly is the 'Best' time to go.  Guanajuato is about a day and a half south of Mc Allen, Tx.  Alternatively, if you fly into CDMX, it's a four-hour car drive from Mexico City.
Learn more about Guanajuato and discover opportunities to learn Spanish at the same time with Spanish and Go.  Jim and May are a Gringo/Mexican couple. Join them as they explore beautiful destinations, share travel tips, and teach you Spanish.