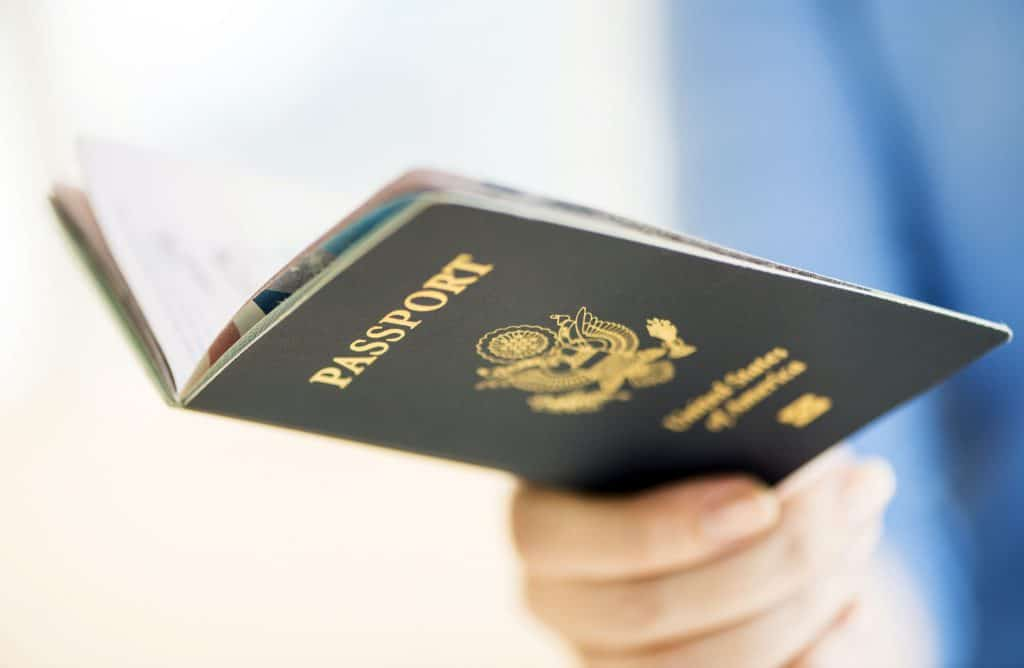 One of the most common questions people ask about traveling in their personal vehicle in Mexico is, "What are the necessary documents to travel in Mexico?"
This question doesn't have one answer but rather a set of answers determined by your destination and duration in Mexico.
Let's start, first and foremost, with what you always need to have, no matter what. For any traveling in Mexico, you must bring a Passport (or Passcard) for every person traveling in your group. Second, you should have the best Mexican insurance policy for your vehicle be it car, RV, or motorcycle. If you are towing a car with your RV, both vehicles need to have insurance.
Lastly, each vehicle must have a home state-issued vehicle registration form. It must be the original and not a copy.
With that out of the way, let's go further.  There are two documents a visitor may need to get depending on the duration of the stay and the location of the intended destination.
Tourist Visa
The first document you probably need is a Tourist Visa. A Visa is official permission to be in Mexico. Like every other country on earth, Mexico requires a Visa of some sort to legally be in the country. There is a little loophole for those staying 72 hours or less and not going too deep into Mexico. If your travels do not go further than 15 miles across the border or in the case of Sonora south of Guaymas or beyond Baja California, you do not need one. If you are staying longer than 72 hours, you have two options.
You can obtain a free 7-day Tourist Visa with a crucial caveat, or pay for a full visa good for up to 180 days for the asking.
One must return the free 7-Day Tourist Visa to an INM Immigration office, and your passport must be stamped that you are leaving, before crossing back into the USA and before the seven days are up. If you neglect this task, you will be obligated to pay the full 180-day visa price plus a penalty before you can get a new visa.
Furthermore, returning the Visa in Baja California can be quite tricky.  The INM Immigration office is not conveniently located by the egress point, where you cross the border in many cases.
You are supposed to return and officially check out of Mexico, when leaving with the full 180-Day Visa, as well. There is no penalty if you don't.
Temporary Vehicle Import Permit (TIP or TVIP)
If you thought the visa was tricky, the TVIP is a little more complicated.
Sonora's Hassle-Free Zone
If you are traveling exclusively in Baja California, Baja California Sur, or the Hassle-Free Zone in Sonora, you do not need a TVIP.
If you plan to take the Ferry at La Paz over to the mainland, you must have a TVIP before boarding the ship.
Fortunately, you can get a TVIP at several places south of the border, as long as you already have your tourist visa. If you do not have a visa, forget it. They will tell you to go back to Ensenada or Nogales to get your visa.  Since you're smart and you have your visa, you can easily get a TVIP in Pichilingue (The port at La Paz) or Empalme (Guaymas).
It's good for as long as your Visa is good.
If you get a TVIP, you MUST turn it in, before the expiration date to get your deposit back. If you fail to return your TVIP before the expiration date, you lose your deposit.  Furthermore, expect to explain to Aduana how you didn't sell your vehicle in Mexico. The duties for selling your vehicle in Mexico total about half of the value of the vehicle.
It may be an inconvenience, but you must return your TVIP before leaving Mexico.  This is the only way to receive your deposit back. Except for Baja California, most Banjercito locations are located at the same or similar Immigration checkpoints you used when crossing into Mexico. In Mexicali, the Banjercito is located at the east gate (Garita II). In Tijuana, the Banjercito is near the airport at the Otay Mesa crossing. Tecate's Banjercito is right at the border crossing.  Drive to it and they will direct you to park west of the entrance gate and walk to cancel out your visa and TVIP.
Do not be tempted to travel with your US or Canadian plated vehicle outside of Baja California, Baja California Sur, or Sonora's Hassle-Free Zone without the proper permit. There are checkpoints throughout the country, at random locations, to verify current and proper registration. Failure to have this could mean a lot of grief, vehicle impoundment, and fines.
How and where to get these documents
When crossing the border, most border crossings will have an INM Migration office and Banjercito.  They're located either right adjacent to the crossing or just out of town when on the mainland on the main roads headed south. Unless it's a major holiday or a Saturday morning, the lines are usually only a couple of minutes long.
Alternatively, one can order these online, but there is some risk involved in doing so. Generally, the biggest risk is if you wish to take another vehicle, you can't.  Still, even when you get the TVIP online, you still must get it stamped as you enter Mexico.
Those reasons alone make it worth simply stopping at the border Immigration center and taking care of everything there.
One thing is super easy though, and that's making sure you have the best Mexican insurance policy before you leave for your trip. It's fast, easy, and required before entering Mexico. Simply Shop, Buy and Print your policy in minutes. Please leave a comment or a question below.