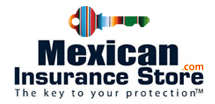 Strength and experience since 1979
We focus on Customer Service

1-888-800-9988 from US or Canada
"FULL COVERAGE" CHUBB PLATINUM POLICIES - Best Mexican Auto Insurance In The Marketplace!

ACE BUYS CHUBB - BIG NEWS FOR ALL ACE MEXICAN INSURANCE POLICYHOLDERS
- November 29, 2017 - Linden Gray

ACE Group has recently acquired CHUBB Group, a very large and reputable Global insurance company with over $149 Billion in assets. ACE is re-branding itself in the marketplace as CHUBB. ACE runs the show, and the ACE Mexican car insurance Tourist Program remains intact.

The coverage has increased through Mexican Insurance Store. The rates did not change. The management is identical. This merger benefits you because it increases your policies' financial and claims paying strength from A+ to A++ from A.M. Best and from A to AA from Standard & Poor's. All policies are now labeled Platinum or Standard.




"FULL COVERAGE" CHUBB PLATINUM INFORMATION

Partial theft and vandalism to your vehicle.

On All Platinum "Full Coverage" Policies

Fixed Collision Deductible

$500 FIXED collision deductible

Fixed Theft Deductible

$1,000 FIXED theft deductible

Repair Your Car in the US, Canada Or Mexico?

YES. Many

Mexican auto insurance online

policies allow repair in Mexico only, or they give you a low $38.00 per hour labor rate, forcing repair in Mexico

Third Party Liability Limits

$300,000, $500,000, or $1,000,000 Combined Single Limit for damages the authorities deem you have caused to others

Medical Payments - Driver And Occupants

$10,000 per person/$50,000 per accident, $25,000 per person/$125,000 per accident if hit by uninsured motorist.

Medical Payments - Collision with an Uninsured Motorist

Up To $25,000 per person/$125,000 per accident

Physical Damage - Collision with Uninsured Motorist

No Deductible Taken If Damage More Than Deductible.

Physical Damage to your car (Collision)

On All Full Coverage Policies

Total or Partial Theft

YES

Legal Assistance and Bail Bond

Covered On all Mexican Car Insurance Policies Up To Liability Limit

NEWS: CHUBB Provides The Only Mexican Insurance Roadside Assistance and Claims Service Guarantee In The Mexican Insurance Community!

Roadside Assistance

Chubb Platinum Assist

Increase Cost of repair - Mexico Insurance online

Yes

Cars, Motorcycles, Pickups, SUVS, RV - Motor Homes, US Car Rentals

U.S. LABOR RATES

OK to Repair Your Car In US, Canada Or Mexico?

YES


CHUBB Insurance Company Financial Strength. Count on it!


Highest Global Ratings across the board for financial strength and claims paying ability (As of 2018)

A++ for financial stability: A.M. Best
AA for financial strength: Standard and Poor's
AA for insurer strength: Fitch



When it comes to the best Mexican auto insurance, you can't do better than CHUBB Platinum Policies from Mexican Insurance Store! Learn more.
Partial Theft and Vandalism - With Platinum, you will have protection in the event that parts are stolen from your vehicle. You will also be covered if your vehicle is vandalized.
Fixed Deductibles - Fixed deductibles are the best and they are easier to understand. With Platinum policies, you will enjoy a fixed $500 collision deductible and a fixed $1,000 theft deductible.
Third-Party Liability Limits - You will receive some of the highest and most comprehensive third-party liability limits in the industry when you opt for Platinum. Our best Mexican insurance has either $300,000, $500,000, or $1,000,000 in limits, so you'll have little worry about being left holding a huge bill.
Medical Payments Guide - Platinum policies include medical payments for you and up to 4 occupants of your vehicle. You can travel around Mexico secure in the knowledge that Emergency Hospital bills and Doctor Bills are covered up to your Medical Payments limit.
Medical Payments for Collisions with Uninsured Motorists - As long as the other driver has Mexican insurance, their policy will cover your medical payments. Uninsured motorists pose a problem, but not when you have Platinum coverage. Each policy includes a significant boost in medical payments up to $25,000 per person/$125,000 per accident for accidents that involve uninsured motorists.
Physical Damage to Vehicle for Collisions with Motorists - Similarly, the other driver's insurance is supposed to coverage physical damage to your vehicle, if they are found to be at fault. If the person is uninsured, you will be glad you have the best. This type of full coverage policy will covers damages to your vehicle regardless of who is at fault.
Total or Partial Theft of Your Vehicle - When you opt for a full-coverage Platinum policy, you will be covered in the event of the total or partial theft of your vehicle. Most Mexican auto insurance policies only cover total theft of a vehicle, so this is a very nice perk.
Legal Assistance and Bail Bond Coverage - If you are found to be at fault or are arrested, your policy will provide you with legal assistance and community information. It will also cover bail, so you don't have to be stuck behind bars for long periods of time.
Claim Service Guarantee - CHUBB is backed up by guaranteed claims service. If you need to file a claim, you will have the professional help you need.
Roadside Assistance - You will enjoy the perks of having Premium Assist, which provides top-quality roadside assistance feature. In fact it's the only Guaranteed Roadside assistance in the Mexican auto insurance industry. If you break down in Mexico, help is a phone call away GUARANTEED!
Car Rental - You'll never be stranded when you have the best Mexican Insurance. Your policy will cover car rental when your vehicle is not drivable or being repaired after an accident.
Repairs can be made in the U.S., Canada or Mexico - You have options when you have CHUBB. Repairs can be handled right in Mexico or back home in the U.S. or Canada; the choice is up to you.

There you have it! You can't go wrong with top quality protection from Mexican Insurance Store CHUBB Platinum Mexican Insurance.

For An Instant Mexican car insurance quote See Mexican Insurance Store.com Information And Guide or Mexican Car Insurance Community Reviews.

"FULL COVERAGE" CHUBB PLATINUM POLICIES and Best Mexican Auto Insurance Options!: We provide comprehensive, affordable, Mexican car insurance, Mexico auto insurance, Mexico insurance and Insurance for Mexico for US and Canada drivers.
National Producer License # 2663714, California License # OC24601
3819 Saint Austell Way

,

Perris

,

California

92571
Contact:

888-800-9988

| 951-657-4220
Fax: 626-638-3255
info@MexicanInsuranceStore.com
Copyright 2021 EPro Ins. All rights reserved.
Travel Safe With Quality Mexico car insurance! We Offer The Best Car Insurance for Mexico Online.
Review And Compare Multiple Mexican Car Insurance Rate Quotes and Options Today!
Quote, Buy And Print An A+ Rated Policy in Minutes!