Baja California (North) is one of the easiest and most rewarding Mexican states to visit. Consider it a 'Win!' for nearly any type of traveler. San Diego is the primary gateway to this wonderful part of the world. With all of Baja's incredible destinations, you can enjoy an international getaway without ever boarding a plane.
Baja California boasts some of the best features of Mexico without being pretentious or overrun with holidaymakers. Visit Baja California for all the right reasons.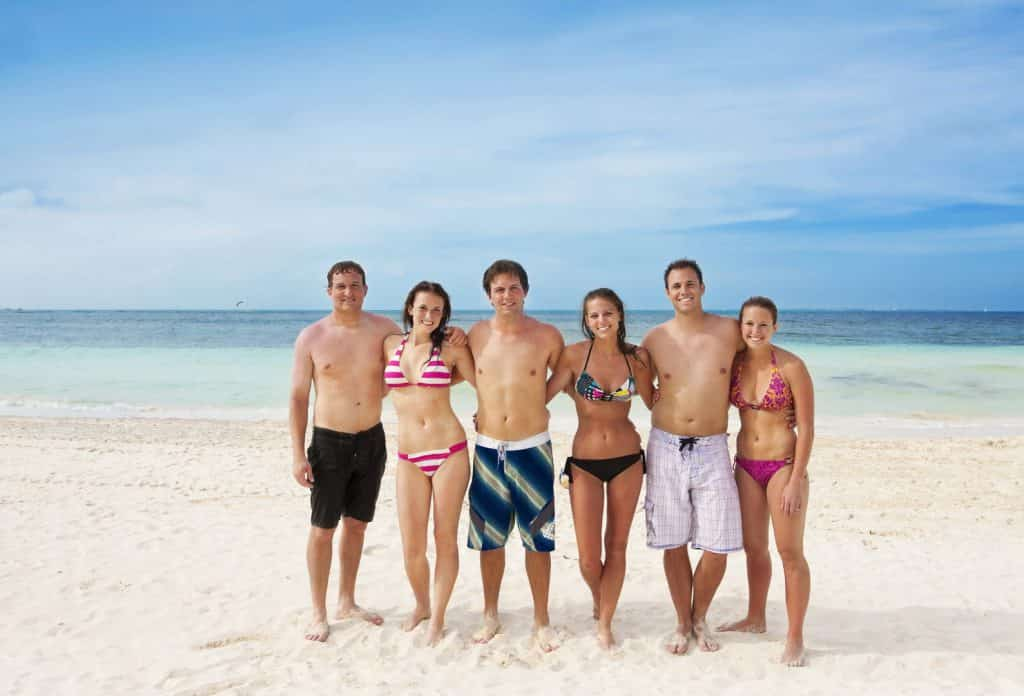 Beaches
If you're looking for a weekend beach destination, look no further than Rosarito, Ensenada, or San Felipe. For example, Ensenada offers you the same weather and ocean as San Diego at a fraction of the price. In addition, San Felipe, located on the Sea of Cortez, delivers a warm and laid-back seaside. San Felipe is much more relaxed and offers a welcome escape to those who wish for tranquility. One should also consider Bahia de Los Angeles. It's an excellent destination for many reasons, including fishing, tranquility, and exploration. It's worthwhile, but it's much further south.
Medical
It's no secret many people travel to Mexico for medical tourism. Popular procedures are dental work and cosmetic enhancement. Mexican doctors are often US-trained, offer top-quality services, and operate at a fraction of the cost of similar doctors in the USA. For the cost of a procedure in the USA, you can have the same procedure in Baja California. The best part is that you get a vacation and still have money left over.
What about COVID when you visit Baja California?
Covid-19 – Baja California has a consistent and surprisingly comprehensive Covid-19 plan that is logical and reasonable. All of Baja is open to healthy visitors who are not experiencing Covid-19 symptoms. Please practice the straightforward safety protocols of safe distancing, face coverings, and sanitation.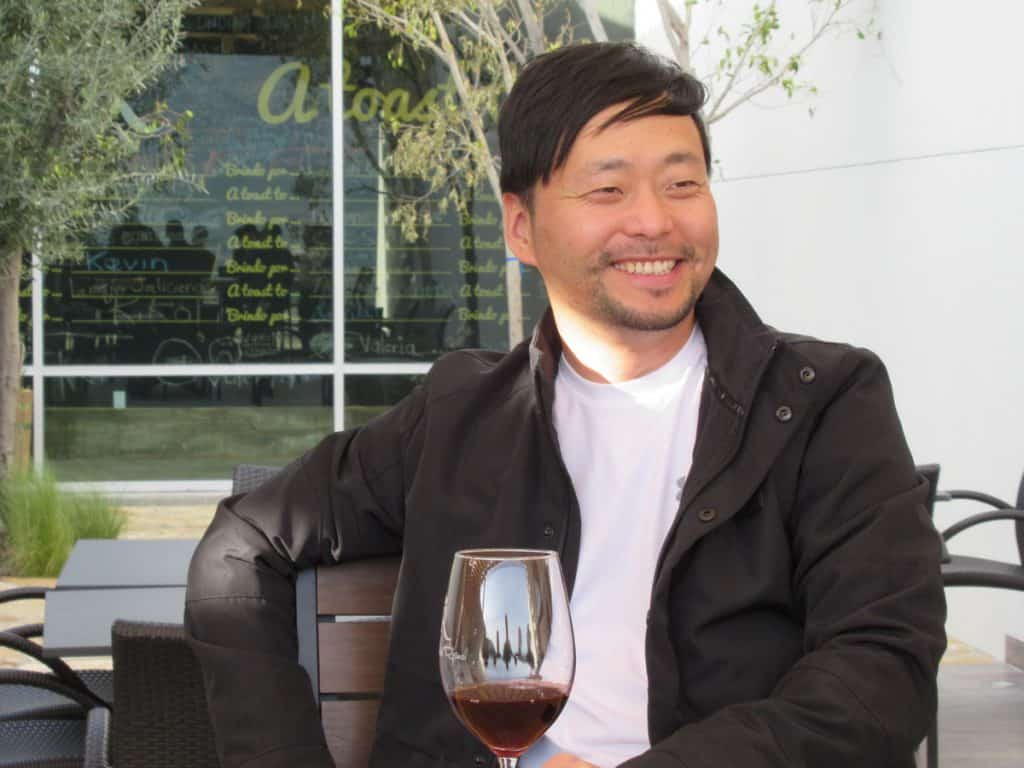 Dining
Are you looking for exquisite and exotic food destinations? Look no further than Tijuana, Ensenada, and the Ruta del Vino or wine region around Valle de Guadaloupe.  Master chefs from elite culinary schools feature an international cuisine to satisfy the most epicurean palate.
Ensenada is one of the best-educated and wealthiest cities in Mexico. This means that there are ample amenities to serve a growing population that appreciates them. Regardless the city does a great job of serving cruise passengers while saving its heart for those who appreciate it.
Off-Road Adventures
We get it. You're into adventure and overland travel. Because of this, few places offer the terrain, proximity, and freedom to have fun like Baja California. The legendary Baja 1000 takes place each year across the peninsula. Nearly the whole region between San Felipe and La Paz is for off-road pleasure.  Popular destinations include Lazaro Cardenas (East of Ensenada), San Felipe, El Rosario (Home of Mama Espinoza's), and Cataviña.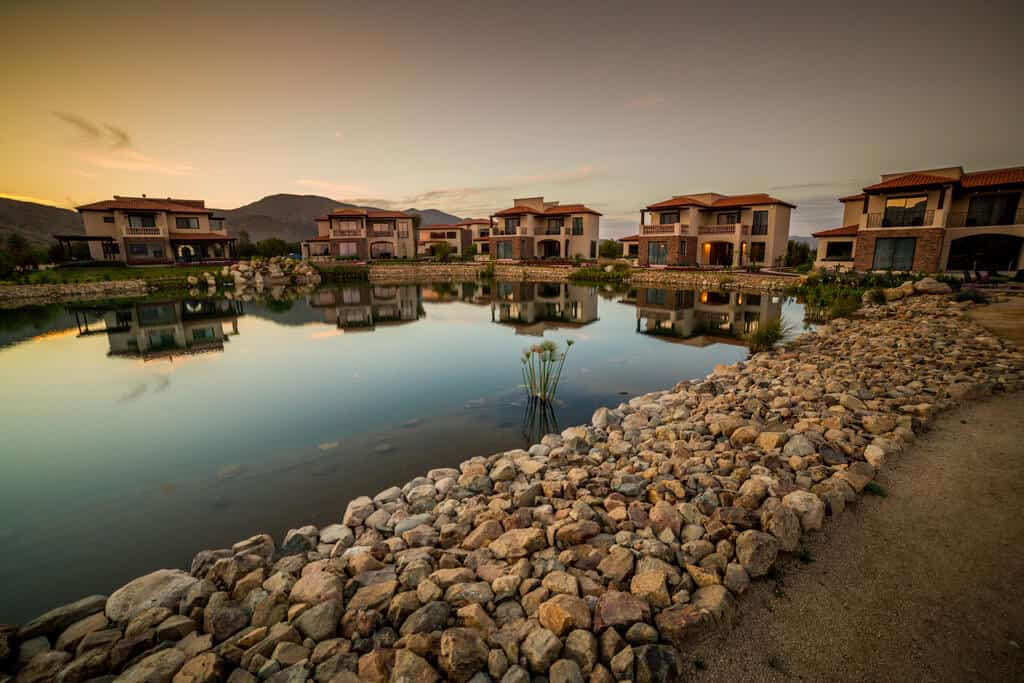 Romantic Getaway
Even with the expansive definitions of 'Romantic' getaways, Baja California presents unique and affordable offerings.
For instance, does an ocean-front villa fill your notion of a romantic getaway? The coastline between Tijuana and La Bufadora offers countless locations. Destinations featuring private pools, secluded beaches, and an in-house chef are awaiting your booking. 
Perhaps you desire a luxurious weekend at a winery. Because of the rich soil and ideal weather, Baja California wineries continue to gain prominence globally. In addition, many local Wineries, including Encuentro and El Cielo, feature exquisite overnight experiences.
Since desires and tastes vary, the region offers a diverse range of prices and amenities at each available property. Many of these villas are found on popular sites, including Airbnb, VRBO, and Booking.com.
Safety
The corporate news media relentlessly drives to keep people afraid and angry. In other words, when people are fearful, anxious, and angry, they're controllable. Those who profit from fear get little resistance to your complicity. It's one of the oldest schemes in history. Create a problem and then offer your brand of a solution. Don't believe it? Monitor your blood pressure for 15 minutes while watching any news channel. Peace and contentment are the last things these organizations want you to experience. 
Now with that out of the way, Mexico, like most countries, has its problem areas. Is it fair to damn all of Canada because Vancouver has high crime rates?
One blatant example of media manipulation is the reporting of violence in Tijuana. The truth is that the Municipality of Tijuana has a high murder rate. The reality is that Municipalities in Mexico are like counties in the USA. The Tijuana Municipality is nearly 340 square miles. The city itself only occupies a fraction of that space. The municipality covers the US border to the north. It's surrounded by Rosarito Beach, Ensenada, and Tecate to the south and east. The violence is nearly exclusively outside the city area and almost entirely among those carrying out criminal activities. But, of course, the fear mongers and hate peddlers don't bother to point this out.
So what's the conclusion?
In other words, Tijuana (the city) is safer for travelers than Hollywood, Downtown Los Angeles, and Santa Monica. The simple rule is to enjoy the beaches, fine dining, and perfect year-round weather without being an idiot. Avoid the temptation to do dumb things you would never do at home. Just remember, you need a Mexican Insurance Store travel policy to protect yourself financially in case of an accident.
That's right, resist the urge to go out on night-time drives into the outskirts of the city. Don't visit ATMs well into the night, be too curious, or try to play 'James Bond.' Do you do any of these daft things in your 'safe' community back home?
Wrongful deaths among tourists not engaged in criminal activities are practically nonexistent in this state.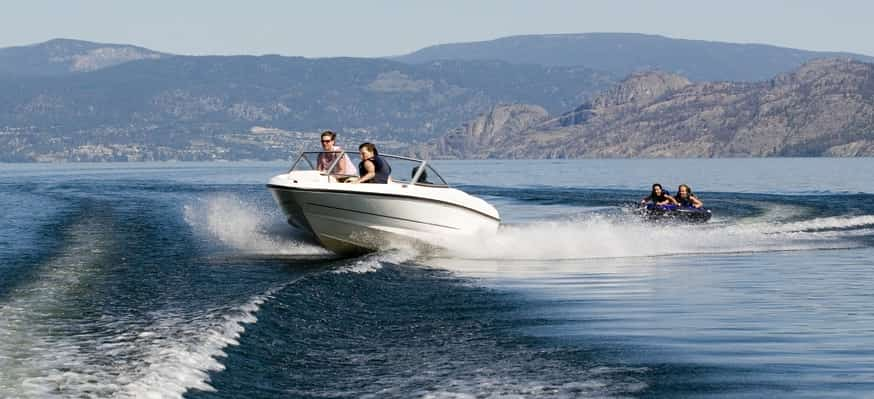 In conclusion, Baja California is an exciting destination for travelers. It has a well-earned reputation for delivering value and satisfaction to visitors. Whether you seek romance, adventure, solace, or culture, it's a great place to visit.