Everyone could use a weekend in San Felipe -Unknown
When you say "Weekend in Mexico," you'll likely hear Ensenada, Rocky Point, or Rosarito.
Occasionally, someone smart will say, 'Why not spend the weekend in San Felipe?' Not to say the other destinations are not fantastic.  They are.  San Felipe though stands on its own because it takes a little more effort to get there.
Located between the phenomenal Colorado desert and the waters of the sea of Cortes, San Felipe is unarguably one of the choice destinations, particularly for foreigners who are looking to buy a vacation home.
From Los Angeles, San Felipe is about 350 miles away.  That's about 50 miles further than the distance to Las Vegas.  From Yuma, it's only 175 Miles.  In most cases, Mexicali serves as your entry point.
The road (Mex 5) down to San Felipe is in excellent condition and is a pretty straight shot south.
Visitors to San Felipe won't find large mega resorts or cruise ships in port.  Instead, San Felipe is a quiet village with fishing and tourism as its primary sources of income.
For lodging, San Felipe has many options from Rental homes with popular sites like Airbnb and smaller hotels.  Some favorite choices for hotels include the El Cortez Hotel and the next-door Stella Mar Bungalows.  The cost is very reasonable, and the location is about 500m south of the malecón (boardwalk).  Both are situated right on a beautiful stretch of beach.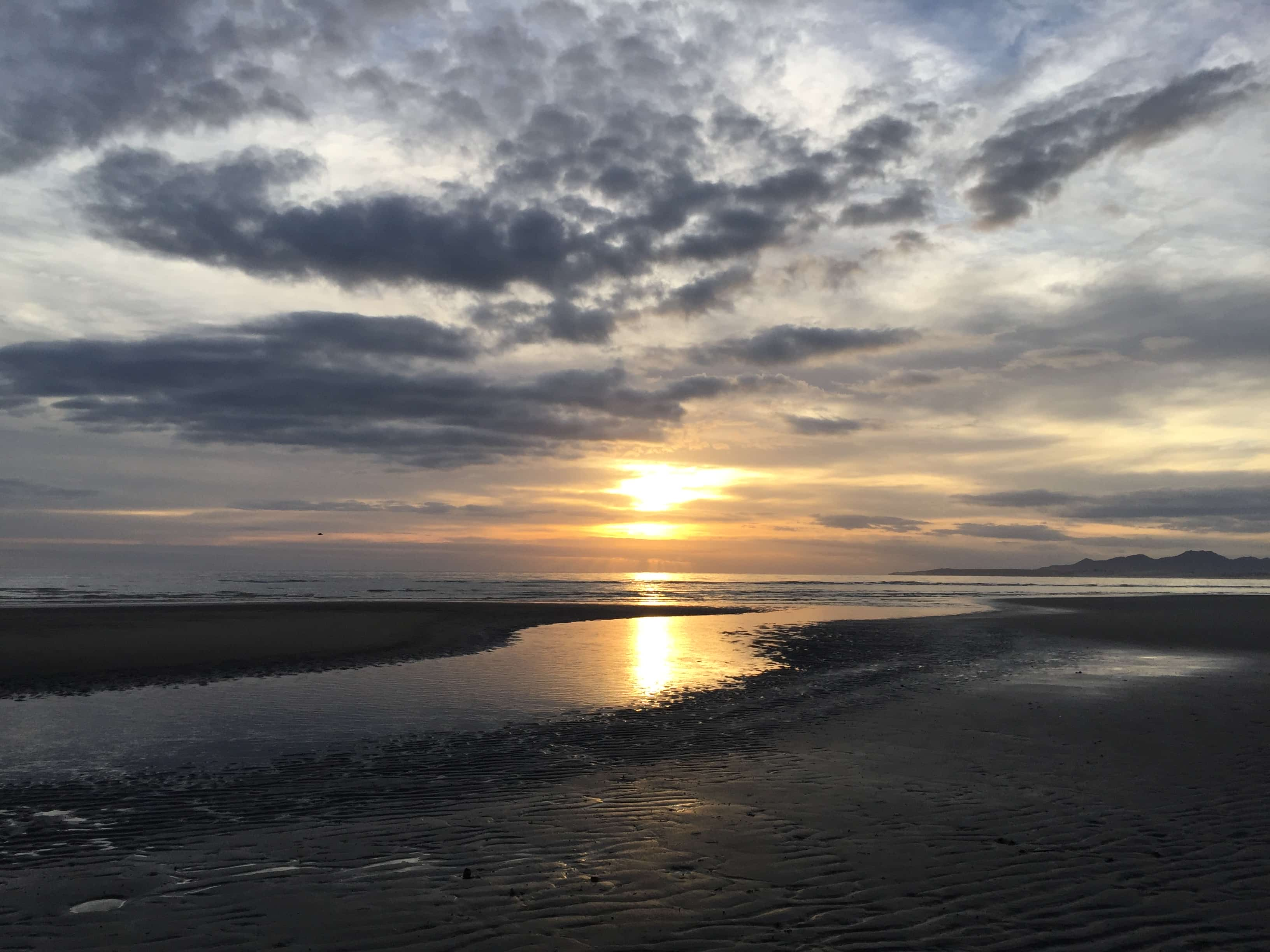 Speaking of beaches, San Felipe has a beautiful phenomenon in addition to warm water temperatures.  During low tide, the water recedes about a kilometer or more making for some incredible sunrise or sunset photos.  The shallow seabed makes playtime in the water safe, fun, and enjoyable.
Dining is quite good.  San Felipe, commonly attributed to inventing the fish taco, serves up some of the best.  There are many seafood options along the malecón all vying for your business.  They are excellent for lunch or a quick bite.  When you want a memorable dinner, the choices are more limited.  Highlights include the El Nido Steakhouse on the south end of town and La Vaquita Marina on the north end.
If you're looking for a place to hear live music and knock back some great drinks, head back out of town onto Mex 5 for about 10 minutes and stop at either the Roadrunner Café or the Sand Rail Pizza and Jolly Mon Bar.
If you love fishing, you're in luck.  On any weekend in San Felipe, one can easily hire a local with a Panga to take you out to some secret spots.
There are plenty of fun activities you can engage in, including off-road driving walks along beaches, sports fishing, desert tours, tours along the surrounding mountains, etc.
Because of the incredible dunes inland, ATVs, dune buggies, and Dirt bikes are regularly seen in town.  Several vendors also rent out ATVs by the hour.
When it comes to peaceful, family-friendly getaways, a weekend in San Felipe makes an excellent choice.  The region's vast combination of accessibility, fun, and value shines brightly.

Getting to a weekend in San Felipe is easy.  , head to El Centro via I-8 and head south to Mexicali.  Returning is also hassle-free with two main crossings in Mexicali.  The East Gate (Garita II) is typically far less busy.  Leave on Monday instead of Sunday and sail back across the border like a boss.
The only other thing you need is your passport and your Mexican Insurance from MexicanInsuranceStore.com.