Tired of the overdone and overcommercialized Christmas celebration each year? Mexico may be your best destination.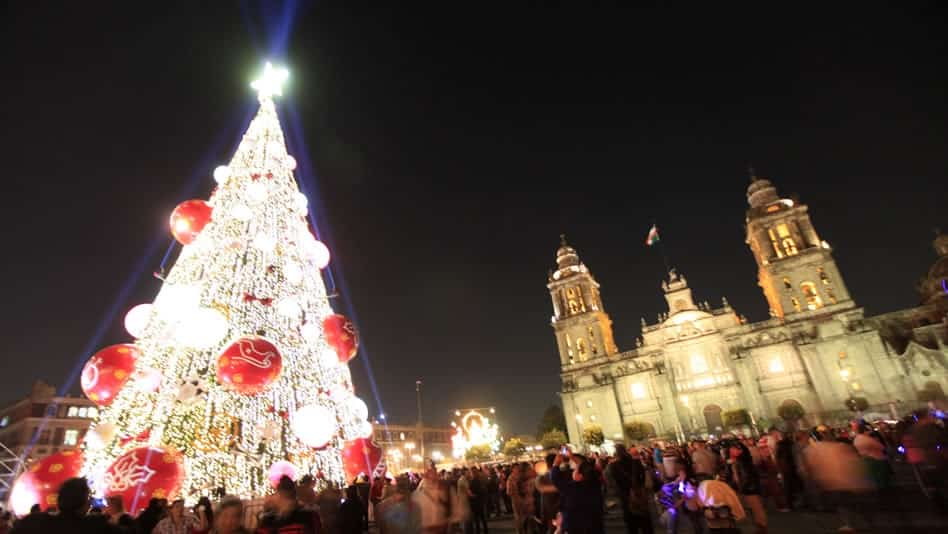 Story by Jim Foreman
Growing up in the USA, it was common to hear Jose Feliciano's Christmas hit, 'Feliz Navidad' as part of the usual lineup of music, during the holidays.
Right now, you're probably hearing that song's melody in your head.
Beyond that, few Americans and Canadians truly understand the Christmas traditions in Mexico and how they are quite different from celebrations back home.
Of course, with an ever-increasing ex-pat population in certain regions, and the globalization of holidays, many Mexicans are melding and celebrating with a 'Gringo' edge. That's OK. American's have also adopted several Mexican traditions including the Spanish greeting and the Poinsettia plant as a symbol of the festive season.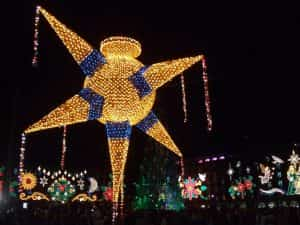 Being in Mexico during the Christmas season is magical.
Largely gone is the over-commercialization of the season. Instead, visitors will see a celebration more rooted in tradition.
Mexico's Christmas or Navidad celebrations largely originated in Spain. Given Mexico's diverse culture and pre-Hispanic cultures, many of those traditions have morphed or evolved in a uniquely Mexican way.
Of course, as the many regions of Mexico are unique, so are the flavors of those celebrations.
Christmas is celebrated in Mexico from December 12th to January 6th. There is a crescendo of the celebrations on Christmas Eve, December 24th. This dates back to Europe, long before Christmas was ever introduced to the 'new world.'
Now, you math wizards are probably just now figuring out where the '12 Days of Christmas' originates.
Mexican Insurance Store has the best Mexican insurance policy available for driving in Mexico.
In Mexico, the Christmas season starts with nativity scenes placed in public and private displays. It's nearly impossible to find a home without one in place. Nativity displays can be simple or elaborate. Some are small, sitting on a shelf or table, while others are life sized, occupying a whole room or display outdoors.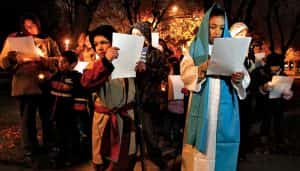 Also beginning December 12th, children gather each night to do the Posada procession (Posada means Inn or Hotel in Spanish). They carry a candle and clay figurines of Mary and Joseph from home to home, singing songs. The songs are mostly relating to Mary and Joseph seeking a place to stay.
The children are told, 'there is no room,' at each place. The final Posada welcomes the people in, and the party begins in earnest. A figure of the baby Jesus is placed in a manger. That home is host to food, games, and often fireworks. Piñatas are one of the most common games played.
This goes on, each night until Christmas Eve (Noche Buena).
Afterwards, people go to a midnight mass and usually celebrate with more fireworks.
As a visitor, you can watch and enjoy the celebrations from any town centro as that will be where the focus of the holidays are typically happening.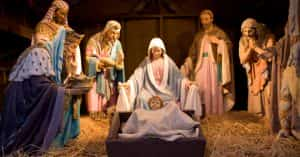 Nacimiento or a Nativity scene is the dominant decoration in celebrating Christmas. Of course, Christmas Trees are becoming more and more popular throughout Mexico, too.
In some northern Mexican states, children are taught the tradition of Santa Claus. While this phenomenon is slowly growing in Mexico, it's still not the dominant celebration.
December 28th, marks "Los Santos Inocentes" (Day of the Innocent Saints). Originating in Spain and Portugal, it's celebrated much like Americans celebrate April Fool's Day. Despite the playful nature, it has a very grim undertone. This is regarded as the day King Herrod had all Male babies under a year old killed in the desire to keep his reign from what was prophesied to him about a new 'King' being born.
For much of Mexico, January 6th (the Epiphany) is when children receive gifts. This is a representation of when the three Wise Men arrived, bearing gifts. If there was a Gringo style 'Santa Claus" celebration with gift-giving on Christmas Day, candies and small treats are given to the kids. Otherwise, this is the day when all of their good deeds for the year earn them their gifts. In Mexico, Children are told that the gifts the receive came from either Santo Clós or El Niñito Dios (Baby Jesus).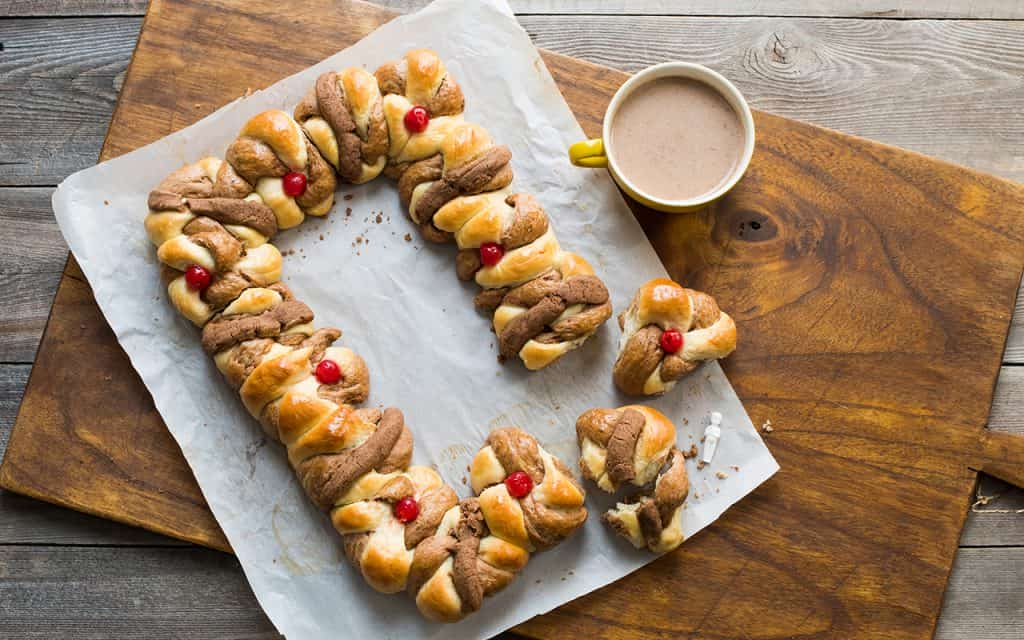 It's also a common tradition to eat Rosca de Reyes (Three Kings Cake) on January 6th. A small figure of baby Jesus gets baked into the cake.
Whoever gets the figure in their piece of cake becomes the honorary godparent of Jesus that year.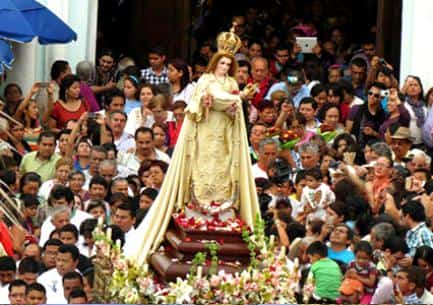 February 2nd wraps up a final Christmas celebration. It's the Virgen de la Candelaria (Virgin of the candles). Other countries call it the 'Candlemass.'
Whether or not you celebrate Christ's birthday or consider yourself faithful, it's a season of good cheer, wonderful traditions, and celebrations. Join in and be a part of the Mexican culture.
Many Americans and Canadians are drawn to Mexico's warmth during the holiday season. Getting to Mexico in your car is very easy. If it's your first time, you can find out the details of what you need to bring and what to expect. Make sure to check Mexican insurance policy rates before leaving. It's easy to quote, buy, and print quality coverage at Mexican Insurance Store.
Consider the best Mexican insurance policy available for driving in Mexico.