Mexican Insurance Store Holiday Guide and Information
New Year Celebrations Mexico Style
Story by Jim Foreman
Mexico is rich with holidays, traditions, and celebrations throughout the year. While some are similar or parallel holidays celebrated in the US and Canada, many others take on a life uniquely their own in Mexico.
One thing any traveler to Mexico will realize quite quickly is that Mexicans don't really need much of an excuse to throw a party. When there is a reason, though, Mexico is the place to celebrate, in earnest.
Last week, Mexican Insurance Store published a story detailing how Christmas is Celebrated in Mexico. Naturally, the follow-up is how the New Year Celebrations happen Mexico Style.
Like it's North American neighbors, December 31st is a huge party in Mexico. Americans have their grandest celebration in New York City, Mexico's biggest party happens at the Zocalo in CDMX (Mexico City).
Throughout Mexico, smaller celebrations and traditions unfold at the turning of the calendar year.
This year, consider adopting some of these warm and rich traditions.
Undergarments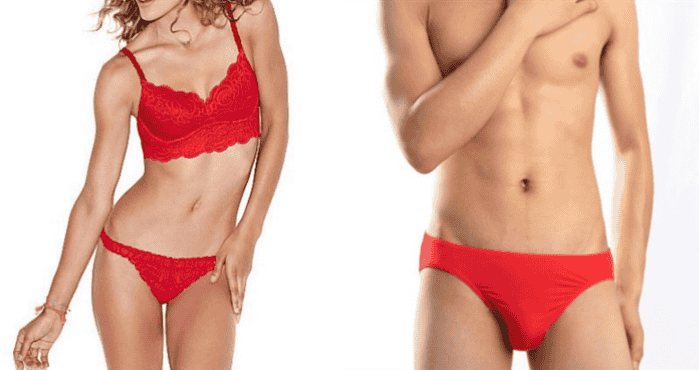 This one is a fun one. Tradition dictates that you can determine the nature of your good fortune, for the coming year, based on what color underwear (calzoncillos) or panties (calzones or bragas) you choose.
One doesn't have to be a model or young to enjoy this one.  Men and women of all ages, shapes, and sizes participate.
If you choose to wear red, you will be blessed with love in the new year. If money and happiness are more of your desire, be sure to wear yellow. Notice that it's either love –or- money and happiness. Mexicans have a rich sense of humor and fatalism. Red and Yellow are the two dominant colors worn during New Year Celebrations.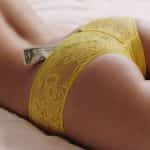 If you're wealthy and have found true love (yeah right…), then white chones (panties) are for you. White signifies peace and tranquility (paz y tranquilidad). Wear blue for health in the coming year.
This tradition is also widely celebrated in China and throughout the world. If only the USA and Canada would catch on to this, too.
Choose wisely
Mexican Insurance Store has the best Mexican insurance policy for driving in Mexico.
Lentil Beans
A huge tradition that comes over from Europe and is widely practiced in Mexico is leaving lentil beans at your doorstep just before midnight on December 31st. This dates back to ancient Rome as the flat lentils resembled Roman coins.
Doing so will all but guarantee good luck and prosperity in the upcoming year. Alternatively or additionally, enjoy a traditional Lentil soup with chorizo. If going out, make sure to place some lentils in your pockets, bag, or purse to wield good favor all year.
Twelve Grapes in 60 Seconds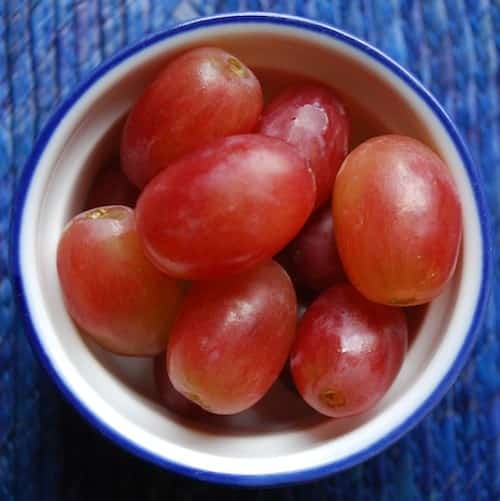 Another tradition comes across to Mexico from the Catalan region of Spain.   One must eat twelve grapes and make twelve wishes during the last 60 seconds of the exiting year.
It's a little harder than it sounds, but successfully doing so will reward you with your wishes granted and another wonderful dose of prosperity.
Burning the Bad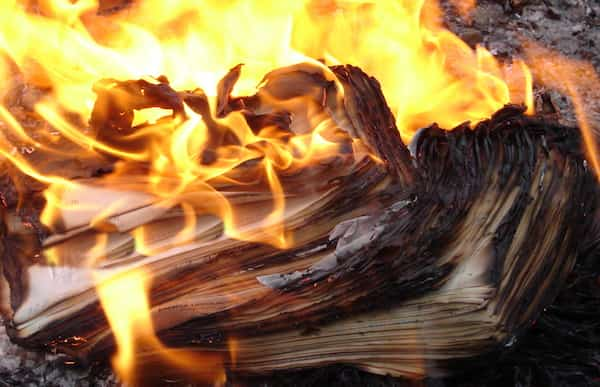 Just as most people around the world make New Year resolutions or propósitos, many Mexicans are also happy to have the opportunity to rid themselves of negativity.
To do this, simply write down all the negative stuff in your life on paper. Don't hold back. This isn't a confessional. Just before the new year begins, light the list on fire until it is nothing but smoke and ash.
Just like that, you're cleansed and absolved from all the rubbish in your life and are starting with a clean slate.
Given the amount of bad energy and negativity some people are capable of, make sure you're away from any flammable structures or materials and maybe have a fire extinguisher or bucket of water on hand before you light your list up. If the bonfire gets out of control, you'll have means to make sure the new year doesn't start off equally bad.
Put Money In Your Shoes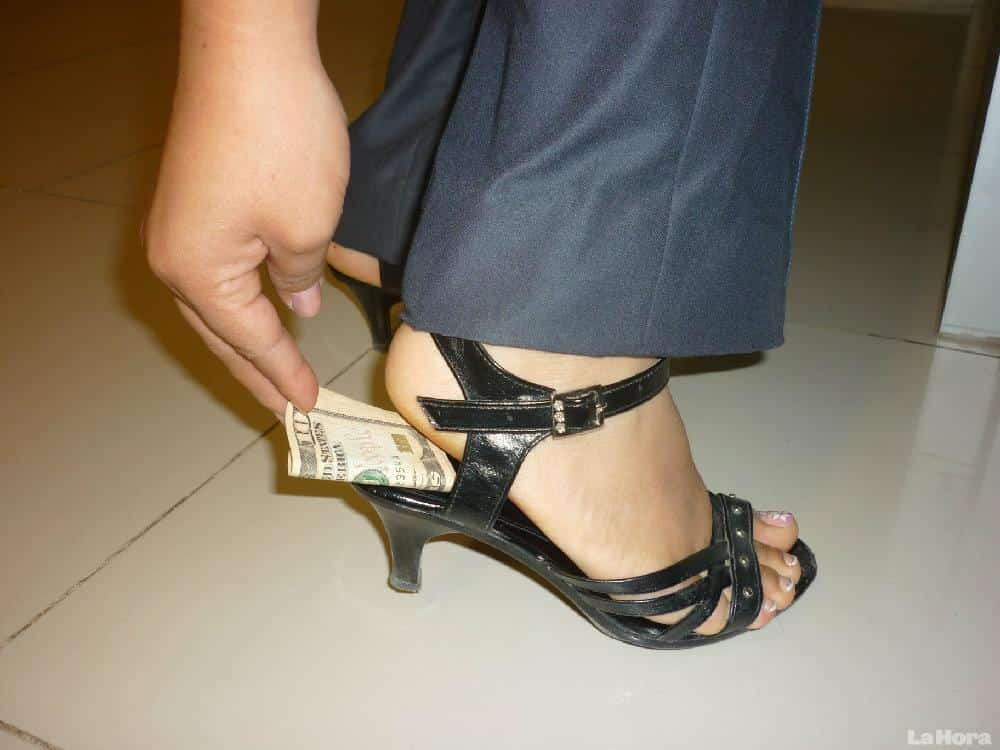 Yup, just like it sounds, make sure you have some currency tucked in your shoes as you celebrate. The larger the amount of the bill(s), the better. If you're wearing heels or open shoes, it's OK to hold the money in your hand.
Like the result of many of the other traditions, prosperity will follow those who carry out this ritual.
Sweeping the House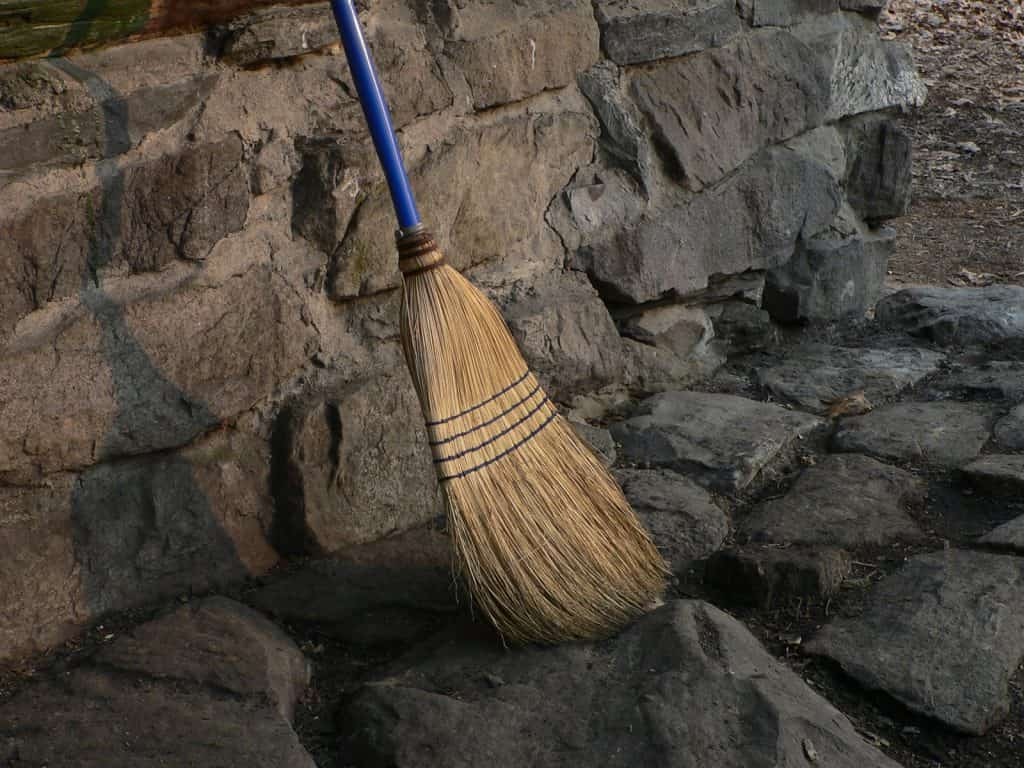 Sweeping the house in the day leading up to the 1st is another common tradition. It doesn't have to happen at midnight, but can be done anytime on December 31st.
Naturally, this symbolizes sweeping away the previous year's dust, dirt, and yuck. Sprinkle a little bit more prosperity for good measure.
Celebrating with Friends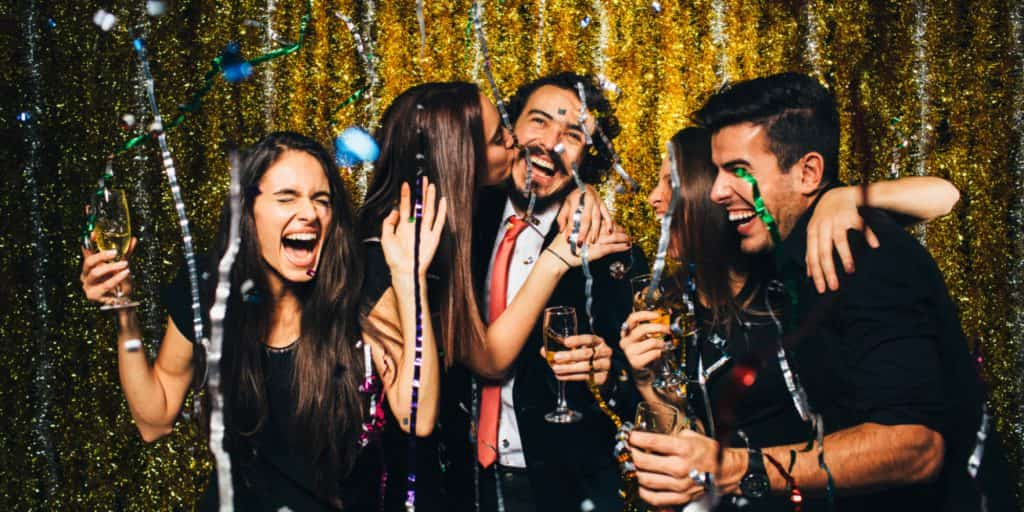 Certainly, go and celebrate with good friends, family, or both, if they all get along.   This is entirely up to you. Many people will go to their favorite bar or to the centro to ring in the New Year and enjoy the festive spirit. Count on fireworks, bells, music, and other less sensible ways of making noise and celebrating together.
Naturally, Mexico is a huge and diverse country.  There are regional traditions and variations of these acts of ushering in the holiday.
You don't have to travel to enjoy these great traditions and ways of celebrating New Year's Day, but it sure is more fun. Consider heading south for the holidays and making this year memorable and inspiring.   Simply grab your passports, get your Mexican Insurance Store policy and head on down.
Mexican Insurance Store Holiday Guide and Information