While Groundhog Day is a fun U.S. celebration that is focused on the prognostication of a small varmint, it is definitely a good excuse to start planning for a mid-winter break to Mexico. Whether spring is a few weeks away or just around the corner, February is a great time to make the most of some of Mexico's tourist spots before spring break activity surges. Remember, your driving vacation requires car insurance for Mexico. Be sure that your Mexican car insurance covers the full duration of your trip.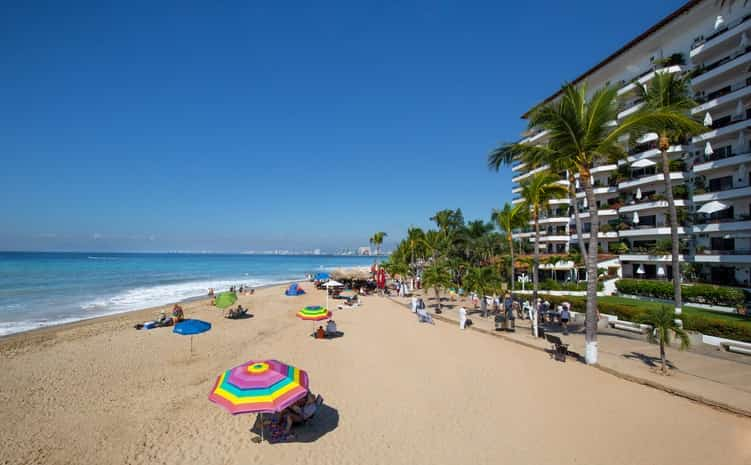 February activities to consider
Many cities and towns are ready to accommodate tourists throughout the year, but special occasions may include themed events at resorts in larger communities. For example, the Día de Amor, February 14, maybe a great time for a romantic dinner at a resort in Rocky Point or Rosarito. You'll also find that there are plenty of seaside venues for enjoying a breathtaking view of the ocean. February is a prime viewing time if you want to observe gray whales heading south to the tip of Baja. Consider a dinner cruise on the Sea of Cortez from Rocky Point. You have lots of formal activities to consider, but informal shopping and eating can be just as fun.
Road trip tip: Car insurance for Mexico is required, so buy Mexico car insurance before leaving!
What kind of car insurance for Mexico should I pick up?
Your short trip across the border only requires short-term Mexican car insurance. However, comprehensive coverage is a wise choice if a total loss of your vehicle would create serious problems. Your domestic policy is not valid for Mexico, which you may notice on your documents. Mexican authorities do expect you to carry Mexican insurance for tourists as proof of responsibility in case of your causing damages to another party.
What if I don't have car insurance for Mexico and get in an accident?
An accident is the equivalent of a felony. And the authorities will presume the parties guilty until proven innocent. Your Mexican car insurance provides for legal assistance in case of a serious incident. You also want to be sure that your coverage includes support services such as towing and jump starts in case of a driving emergency. A lack of such supplemental benefits could prove very frustrating if your car acts up during your travels.