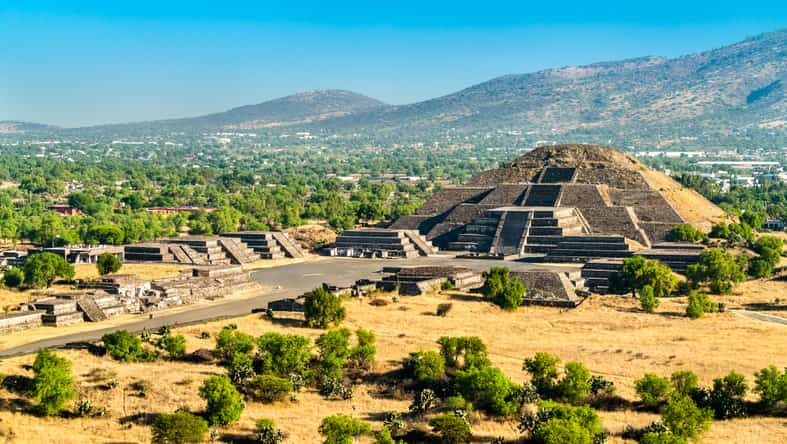 The first thing to consider when planning a road trip across the border is purchasing Mexico insurance coverage.  No-one wants to think about negative things on their trip, I get it. But accidents happen and you don't want to be stuck without Mexico auto insurance coverage.
Many people believe all auto policies are the same. In fact some folks believe their domestic carrier protects them across the border! Not so! As a result many travelers buy coverage at the last minute. This is risky since you may not have an adequate policy if you are involved in a crash. You want peace of mind, not heart-racing stress and anxiety.
Have A Detailed Plan of Your Mexican Trip
Take the time to plan your trip the right way.  You can purchase Mexico insurance coverage and get that out of the way. It's pretty easy to grab a quote, as a result you can buy before taking off.  Also you actually have the chance to read the fine print. Make sure to print a few copies of your coverage, preferably in both English and Spanish.
What should you be looking for? For example, will the Mexico insurance coverage provider allow you to repair your vehicle in Canada or the US?  There are providers who stipulate that your vehicle can only be repaired across the border. This means that even if there is only cosmetic damage to your car, you will either have to return or wait in Mexico for it to be repaired.  It is often easier to drive your vehicle back home and have it repaired there.  If the policy provider allows you to have the vehicle repaired in your home country, you should check the labor rate that is allowed.  Hourly labor rates are usually much higher in the US and Canada than in Mexico and most providers will limit you to a specific rate.  All policies purchased from Mexican Insurance Store.com allows repair in your home country.
Check What's Included with your Mexico insurance coverage

It is advisable to check if your policy includes legal service. Confirm that this includes attorney fees, bail assistance and court costs. After all, you may need this service if the accident results in serious bodily injury. Another option to check if the policy includes air flights and medical evacuation home.  This type of coverage is often not included at the border.
Prior to clicking on the 'buy' button, you should check the deductibles that apply.  There are generally two types, theft and physical damage.  Theft and physical damage deductibles can range between $500 and $2,000 or higher.  This is normally based on the value of the vehicle, and calculated on a percentage thereof.  If you drive a vehicle with a high value, you should consider a fixed deductible, as a percentage may be extremely high.

Drive safe with peace of mind!
It is important to know exactly what you will be liable for in the event of an accident.