Imagine riding inside a speedboat to a fishing village. From there you'll jump into a ATV which takes you up a mountain. Halfway up it becomes necessary to ride a mule, then you must hike the final section. If you can make it to the top, you will be presented with a circuit of seven ziplines, which take you through the jungle in different positions and at different heights.  There are rope bridges to cross, waterslides and a waterfall to fall into.This wonderful adventure is not for the faint-hearted, but it takes place in the most beautiful setting – high up in the Sierra Madre Mountains.
You will have to face two waterslides, with the second offering a drop of almost 850 feet.  This is when you exchange your helmet and for a face grid and elbow pads. As a result, though it's a scary ride for many, it's over within a few seconds.
Ziplines, Waterslides, Rope Bridges, etc.
You can arrange this adventure with Vallarta Adventures.  The company has experienced staff who consider your safety at all times.  If you decide to go on this adventure, you should ensure that you eat a good breakfast as it will be a while before you are offered a meal again.  You will get wet, so t-shirts and shorts are a good option. Do not wear flip-flops. Water shoes are a better choice, or sneakers. For those who wear spectacles, it will be best to ensure that they have a strap. You may lose loose-fitting items and will not be able to find it again.
Remember to take sunscreen and insect repellant, as well as a change of clothing and some money.  Mobile phones and cameras are not allowed on the circuit.  There is a maximum weight limit of 260 pounds.
Before you head off to enjoy this unique adventure, you should ensure that there is no chance of you missing it.  This means you should ensure that you have adequate, valid Mexican insurance coverage because you do not want to get held up in a police station when you could be flying through the air high up in the mountains.
Always Remember Mexico Auto Insurance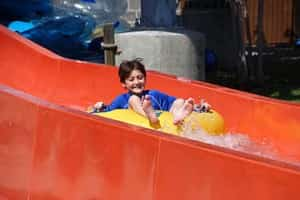 As it turns out, your current auto insurance is not valid in Mexico.  The Mexican authorities are quite strict about car insurance, so ensure that you choose adequate Mexico Auto Insurance liability cover for the areas you intend visiting.  You can obtain Mexico auto insurance online or purchase it at the border.
If your heart is not strong enough for this type of adventure, and you intend visiting Riviera Nayarit or Puerto Vallarta, you can opt for a romantic sailboat cruise at sunset, sit on the beach all day or enjoy water sports.  You will find an activity to suit your tastes in this area.