If you need an uncomplicated summer vacation, then Baja may be the place for you. This is especially true if you live within a few hours of the border because you don't have to dread days of driving to get where you are going. As you plan, you must keep in mind that you need passports for all individuals going. Your return home could be difficult without this critical piece of identification. Additionally, travel by car requires that you carry Mexico insurance for Baja on Mexican soil. You can select a policy quickly and efficiently as you generate Mexican liability insurance or full coverage by inputting a few details.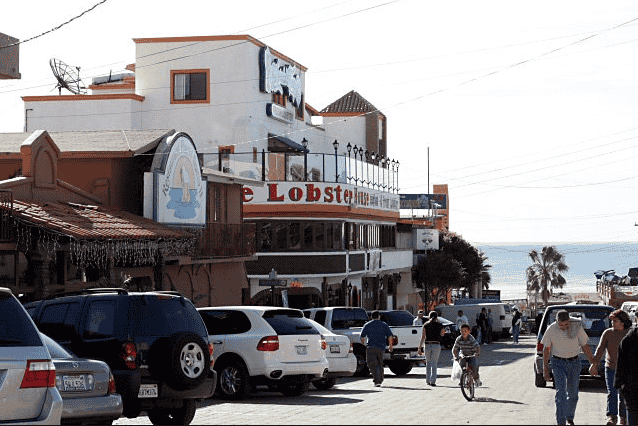 Puerto Nuevo Baja California
Puerto Nuevo
Originally a simple stop for a great meal of local lobster, Puerto Nuevo has transformed into a quaint town with accommodations, dining, and oceanfront activities. You may find that it's not as fancy as a resort community, but it will provide you with a feel for Mexican culture and simplicity. Enjoy local and national crafts as you look for souvenirs. This is a popular option for a quick day trip or a dinner date.
Ensenada
Many people often view the city as a cruise destination. However, it is also a great resort and camping area, offering elegant accommodations or spectacular oceanfront sites for your RV. In addition, you can enjoy the tourist-oriented features such as shops and stands in the central cruise district. You'll also enjoy the famed La Bufadora, a dynamic blow-hole that emits regular bursts of ocean mist.
Remember: Mexico insurance for Baja is required to use the toll roads! Without a minimum of Mexican liability insurance, your drive could take longer.
Valle de Guadalupe
Just a short 20-minute drive from Ensenada, the wine country of Baja Norte, allows you to focus on a different element of Mexican culture as you taste local vintages and examine innovative architectural features. Accommodations allow for spectacular views and safety if you indulge in wine tasting during your stay.
What kind of Mexico insurance for Baja do you need?
When you get Mexican liability insurance for Baja Norte, you will want to select the recommended liability limits. This ensures that you are adequately covered in case of a wreck, especially a fatality. Additionally, it's good to remember that your Mexico insurance for Baja allows you to access supplemental coverage for toll roads if you have an incident while driving on Mexican Highway 1.
Mexico insurance for Baja California from MexicanInsuranceStore.com includes Roadside Assistance throughout Mexico at no additional cost.