If you are looking for a nice drive with an exotic flair, you can make the short trek to Rosarito in just over two hours, perfect for a daytime getaway or for a weekend retreat. Before you drive toward the border, be sure that your passports are ready and in hand. You will also want to take the time to get Mexican insurance for Santa Ana, California. Your Mexico insurance for Santa Ana is required by law in Mexico. Your insurance policy serves as your proof of financial responsibility in case of an accident. This is necessary while you are on the other side of the border.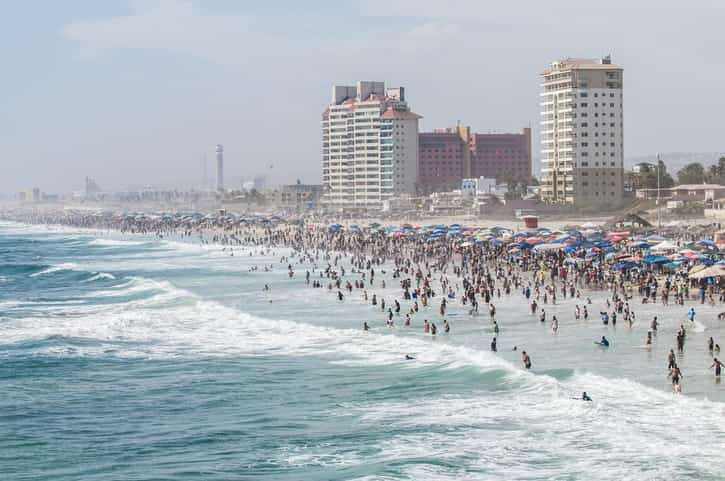 How to Get to Rosarito, Mexico from Santa Ana, California
Reaching the border is fairly straightforward. However, the timing and mileage may be slightly different based on your starting point in Santa Ana, California. The I-5 will take you directly to the border, approximately 105 miles from Santa Ana. As you cross the border, you will need to take Mexican Highway 1, the Carretera 1 Federal, south to Rosarito. This is only another 15 miles of driving, approximately 20 minutes' time.
Accommodations and Amenities in Rosarito
You can bring your own picnic and spend a day on the beach as you enjoy a very similar environment to that of California beaches. You can also look for a local place to eat lunch, opting for simple taco or chicken spots or looking for fancier dining fare. There are many large resorts in the community if you are planning to stay for the weekend, but you can also just make your first trip to Rosarito one of exploration. The city is active, but it is not as overwhelming as nearby Tijuana. There are golf courses, horse riding activities, and other tourist-themed options in the area. You can also just check out small shops for furniture, art accents, and other trinkets. Because Rosarito is somewhat removed from the border, you can enjoy a more relaxed pace and traditional atmosphere.
Considerations with Your Mexican Insurance for Santa Ana, California
Because you are legally obligated to carry Mexico insurance for Santa Ana, it is important to be sure that your coverage spans the entire time of your visit. If your plans change and you decide to stay longer, you can buy supplemental Mexican insurance for Santa Ana, California online.
Mexican Insurance for Santa Ana, California Residents Traveling to Mexico and How to Get to Rosarito, Mexico from Santa Ana, California