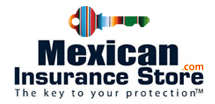 Strength and experience since 1979
We focus on Customer Service

1-888-800-9988 from US or Canada
18. What Mexico car insurance liability limits should I have?
MEXICO FEDERAL LABOR LAW NEWS
In early 2013, Mexico announced updates to their Federal Labor Law (Article 502). The Law is used as the basis by each State to compute payment amounts for dependents when an at fault accident happens and a death occurrs in a car accident. For many years, liability limits in an at-fault death were calculated on 700 days of compensation. The new law says a dependent must now be compensated 5,000 days.
It all depends on what State the accident happens in, and also what Mexico car insurance liability limits you have chosen. Most likely you will need to buy higher limits than in the past.
Please review the amounts needed for different Mexico states below. Review the chart and evaluate the best limits for your needs.
Compensation Expected For The Dependents Of Any Deceased Person In An At-Fault Car Accident in Mexico MEXICO/USA Currency Conversion Rate = 15 x 1
States interpret Federal Laws themselves and follow their own civic and criminal regulations.
How will these states apply them to you.
Liability Limits Needed - Each Fatality
Coahuila $538,874
Yucatan $543,782
Nayarit $406,234
Campeche $361,456
Guanajuato $361,843
Baja Calif Sur $324,789
Michoacan $308,123
Distrito Fed. $309,836
Queretaro $294,045
Jalisco $232,836
Guerrero $191,078
Chihuahua $167,742
Baja CA Norte $143,456
Morelos $126,986
Sinaloa $113,532
S Luis Potosi $104,683
Oaxaca $78,834
Nuevo Leon $69,543
Hidalgo $68,348
Est de Mexico $47,832
Aguascalientes $47,631
Colima $46,112
Durango $46,445
Quinatna Roo $46,369
Zacatecas $45,732
Veracruz $23,842
Chiapas $22,987
Tamaulipas $14,854
Tabasco $6,732
Puebla $5,853
Tlaxcala $4,459
Sonora $4,089
Please note: We provides liability limits up to one million dollars US.


National Producer License # 2663714, California License # OC24601
3819 Saint Austell Way

,

Perris

,

California

92571
Contact:

888-800-9988

| 951-657-4220
Fax: 626-638-3255
info@MexicanInsuranceStore.com
Copyright 2021 EPro Ins. All rights reserved.
Travel Safe With Quality Mexico car insurance! We Offer The Best Car Insurance for Mexico Online.
Review And Compare Multiple Mexican Car Insurance Rate Quotes and Options Today!
Quote, Buy And Print An A+ Rated Policy in Minutes!