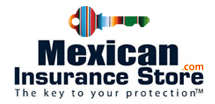 Strength and experience since 1979
We focus on Customer Service

1-888-800-9988 from US or Canada
2. Are Mexican Insurance Store's online policies better than paper policies?


For decades paper-generated policies were the only option when it came to buying Mexican insurance policies. In 2021, top-rated policies can be quoted, purchased, and instantly downloaded to your insurer. Online policies are superior to paper-generated ones for many other reasons. Sales assistants, usually in small retail offices, issue paper-generated Mexican insurance policies.

To buy them, then, you typically need to stop in. Once you've paid for your policy, it can take several days for it to be processed into the system by your insurance company. Then, the insurance salesman has to send it off, which he usually does by mail. Unfortunately, the mail is often held up at the border, which tacks additional time onto the process. Finally, after arriving at the home office in Mexico, policy information has to be manually processed and placed into an archaic batch system.

With Mexican Insurance Store online Mexican auto insurance policies, the policies entered in one fell swoop. No snail mail; instead, policy information is instantly sent to the appropriate places in Mexico. Within minutes of ordering a policy online, you can safely drive into Mexico, knowing if anything happens, the backroom is taken care of and when required, claims staff can find your policy. In terms of speed, reliability, and quality, online policies are the obvious choice. We offer the best "A" Rated Mexico insurance services and internet policies online.


National Producer License # 2663714, California License # OC24601
3819 Saint Austell Way

,

Perris

,

California

92571
Contact:

888-800-9988

| 951-657-4220
Fax: 626-638-3255
info@MexicanInsuranceStore.com
Copyright 2022 EPro Ins. All rights reserved.
Travel Safe With Quality Mexico car insurance! We Offer The Best Car Insurance for Mexico Online.
Review And Compare Multiple Mexican Car Insurance Rate Quotes and Options Today!
Quote, Buy And Print An A+ Rated Policy in Minutes!