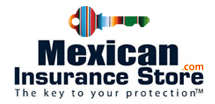 Strength and experience since 1979
We focus on Customer Service

1-888-800-9988 from US or Canada
6. What should I do if I get into a car accident while in Mexico?


Nothing can slow down or dissapoint during a Mexico vacation quite like a car accident. Whether you are involved in a fender-bender or a more serious accident, you will be happy that you bought the best Mexican car insurance protection before leaving. If an accident happens though, how are you supposed to deal with it? Buying a policy does not mean that you'll automatically know what to do unless you read our accident instructions.

One of your benefits by buying Mexican car insurance from us is that we provide easy to understand written instructions on what to do in the event of an accident. When you purchase and print your policy, you will receive these instructions, too. That way, you'll not only be armed with quality Mexico car insurance accident guidelines - you'll also have the knowledge that you need to handle an accident based on Napeleonic Law properly.

The first thing that you must keep in mind is that you have to file your claim before leaving Mexico. Your auto claim must be filed by phone with an authorized claims service center or an insurance adjuster before you leave Mexico. If you return back without reporting your claim, it probably will be denied (for fraud related reasons) and you won't be getting the best Mexico car insurance protection.

IT'S VERY IMPORTANT: All claims must be reported in Mexico to your policies Mexico car insurance adjustor or claims representative before you leave Mexico. Failing to do so subjects any claim to denial by your insurance company.
What should I do if I get into a car accident while in Mexico?

National Producer License # 2663714, California License # OC24601
3819 Saint Austell Way

,

Perris

,

California

92571
Contact:

888-800-9988

| 951-657-4220
Fax: 626-638-3255
info@MexicanInsuranceStore.com
Copyright 2021 EPro Ins. All rights reserved.
Travel Safe With Quality Mexico car insurance! We Offer The Best Car Insurance for Mexico Online.
Review And Compare Multiple Mexican Car Insurance Rate Quotes and Options Today!
Quote, Buy And Print An A+ Rated Policy in Minutes!