As a Scottsdale resident, one of your best beach destinations can be Mexico's Puerto Peñasco, also known as Rocky Point. A short trip on an occasional basis can be a great time of refreshment, but you might find that long-term coverage would encourage you to take that trip more often. Further, a vacation of any length is just one of many reasons to cross the border. With Mexico insurance for Scottsdale drivers, you could add medical travel to your slate of activities. Others use their Mexico auto insurance for shopping, dining, and obtaining hairstyling and other cosmetic services. The more you explore, the more reason you might find to travel.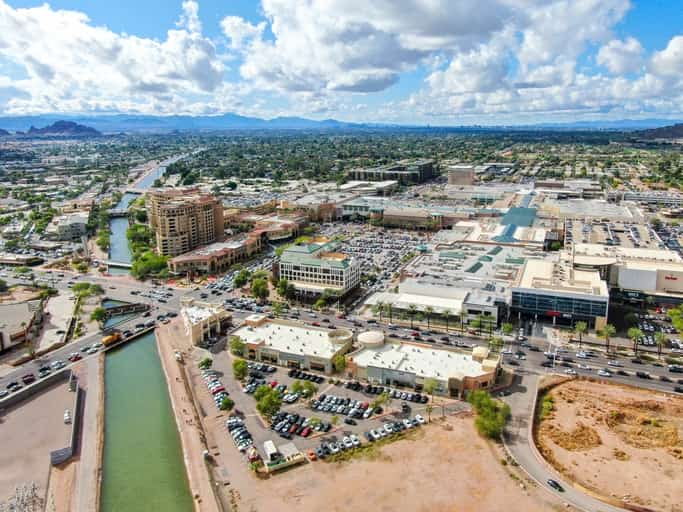 Border cities from Scottsdale Arizona

Border cities are popular for tourism as there are fun options for dining and shopping. You'll also find that these locations tend to cater to U.S. residents in search of cheap dental and medical care. From Scottsdale, you can travel between three and four hours to reach San Luis, Sonoyta, or Nogales. These are all border cities in Sonora. If your travel will be restricted to Sonora, you may be able to get by with low liability limits when you select a policy. However, expanding your travels to Baja border communities such as Mexicali and Tijuana requires greater liability coverage with your Mexico auto insurance. Each Mexican state has unique coverage requirements. This is because of differing average wages for the states. And your policy must cover the potential for death in case of an accident.
Road trip tip: Mexico auto insurance is necessary to use the toll roads, so secure Mexico auto insurance before you leave!
Options for long-term Mexican insurance coverage
You can select a six-month policy if you don't anticipate ongoing travel. Snowbirds who spend only part of the year in the warmer Arizona area are examples of those who may best benefit from this option. Those who reside in Scottsdale Arizona throughout the year, however, could greatly benefit from annual Mexico auto insurance. If you haven't yet traveled into Mexico, of course, you can start with a day trip. A one-day policy is very affordable.
Mexico insurance for Scottsdale drivers gives you peace of mind with included Roadside Assistance!