Mexican insurance for Baja – Life on a small Baja Ejido
Mexican insurance for Baja is important if you are going to spend even a few hours across the border. However, long-term Mexican auto insurance for Baja is important if you will be living on the peninsula for more than three weeks. Whether you are exploring a big city or considering retirement in a small ejido, you can handle your Mexican car insurance for Baja online so that you are covered for all driving activity during your stay. In a small ejido, you can enjoy a relaxed pace, but auto incidents are still possible.
Check out Mexican insurance for Baja at MexicanInsuranceStore.com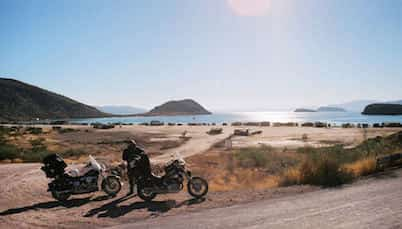 Day to day life
Highway 1 leads from small ejido to small ejido. There are only a few larger cities along the way. Whether you stay in Baja Norte or head for Baja del Sur, you will find that some such towns are only composed of a few little buildings. You'll also find more active communities that support some decent grocery stores and even banks. You should take note of the more significant amenities as you explore a location to stay in for a longer period of time because you will probably have a need to withdraw currency or buy gasoline from time to time.
Pro Tip: Mexican insurance for Baja is required! Without Mexican auto insurance for Baja, you can't use the toll roads.
Expect pricing to be a bit high if you shop for groceries in a small ejido. Mom-and-pop stores are common, but the markup is significant because such stores are often supplied through the proprietors' stocking up at a larger market in the area. As an alternative, it can be helpful to track down the closest towns with major grocery stores. For example, those who live south of Ensenada might want to head north periodically for affordable supplies from Calimax and other locations. Additionally, you may find that such spots are helpful if you need office supplies, computer paraphernalia, or similar items.
Pick up Mexican insurance for Baja before taking off!
Remember that your policy needs to be active throughout your time in the country. Mexican car insurance for Baja is a legal requirement, and a prospective future resident doesn't want to jeopardize that option by disobeying in a simple matter like coverage. Additionally, you need to secure Mexican auto insurance for Baja for each vehicle you will drive in the country.
Mexican insurance for Baja from MexicanInsuranceStore.com exclusively carries Roadside Assistance!