Taco Tuesday can be a great tradition, but realistically, tacos are great any day of the week. Some of the best tacos are found in Mexico, which makes Mexican insurance for Tucson Arizona, a necessity for those who want the most authentic taco Tuesday possible. Although some might drive to the border and walk across to get their tacos, Mexico car insurance for Tucson makes it possible to explore your options just a bit more. Be sure to select and buy your insurance online before you set out.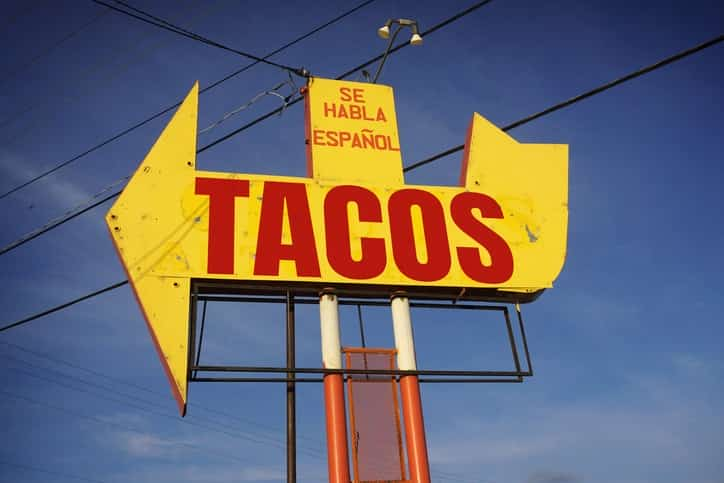 Where to Go for Tacos?
Although you can find great tacos locally, a Mexican taco night in Mexico is a great excuse for a nice drive. Nogales is one of the most obvious choices for the resident of Tucson, Arizona. The drive is about an hour and a half on I-19. This allows you time to get there and enjoy your food before dark. It is wise to finish driving in Mexico before dark for numerous reasons. And you also need to be sure that you carry valid insurance at all times that you drive on Mexican soil. During the summer months, the later sunset makes it possible to take your time enjoying tourist areas of the city as well.
You might enjoy the trip to Rocky Point as another option for taco night. But the nearly four hours of driving means that you might need to make an overnight trip of it. Your Mexican insurance for Tucson Arizona can be written for as little as one day or for as long as one year. This means that you can customize your coverage based on a whim. Or you can buy insurance on a long-term plan for frequent driving trips.
A breakdown in Mexico could throw your plans off a bit. This is especially true if you experience this issue more than a few minutes away from the border. Your Mexican insurance for Tucson Arizona allows you to get towing help. You can also get other support services for vehicle-related emergencies during your trip. Review your insurance for contact information and benefit details.
Mexican insurance for Tucson Arizona from MexicanInsuranceStore.com comes with exclusive all of Mexico Roadside Assistance at no extra cost!