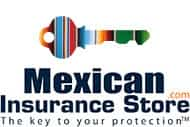 Centro Sante Fe, Mexico City
Take advantage of light traffic during the week with Mexican insurance for cars by MexicanInsuranceStore.com
The middle of the week is a great time to plan any foreign shopping trips in Mexico. Weekends tend to involve heavy tourist traffic into and out of the country, making Mondays through Wednesdays excellent for driving across the border in lighter traffic. Plan a mid-morning trip for quicker entry times, and head back in the early afternoon for a quicker passage back to the U.S. Although your trip may only be a few hours, you still need to carry your Mexican insurance for cars by MexicanInsuranceStore.com. Even a minor accident can become a big headache if you aren't covered by Mexican auto insurance with MexicanInsuranceStore.com.
Foods, beverages and sweets
One of the fun reasons to cross the border to shop is that you can find products that may be difficult to locate on the U.S. side of the border. You may find small selections of some products in Mexican supermarkets in the U.S., but you have much more variety in specialty stores and chains on the other side. You may want to visit to observe items that you've never tried. You may have a special product that you need for an event. In any case, the time to go is the middle of the week. Find that gelatina pronto for the stained glass dessert you've been wanting to make. Pick up that batch of hot corn tortillas for a special meal. Find some fancy pastries for a weekend party. You can do so with less stress on a weekday.
Remember to buy Mexican insurance for cars before leaving! Mexican auto insurance isn't just for safety, but for peace of mind too. That way, instead of worrying about "What ifs?", you are free to enjoy your vacation.
Tourist districts
If you've been wanting to explore a tourist zone without the rowdy, crowded scenario so familiar on weekends, then a weekday morning is ideal. Even the vendors in the exit lanes for re-entry to the U.S. have a different focus at these times, offering local newspapers, coffee and breakfast foods to those commuting to work. Make the most of down times to haggle for better deals or to explore the products offered more thoroughly. You can still get into a small fender bender if you're not careful, so don't forget about buying Mexican auto insurance.
Protect your vehicle with Mexican insurance for cars by MexicanInsuranceStore.com
A fender bender at the border might seem minor, but if you are at fault and uninsured, things could become complicated. Don't make your lighthearted trip a burden by failing to carry Mexican auto insurance with MexicanInsuranceStore.com. You can buy Mexican insurance for cars  for a day in just a few minutes, then you can take off!
Mexican insurance for cars by Mexican Insurance Store.com is required on toll roads!