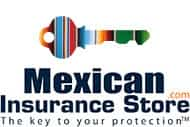 Mexico insurance from MexicanInsuranceStore.com – Winter Pleasures in San Felipe
Señor Mex says: This article is perfect if you are in search of a winter vacation spot or a snowbird's paradise.
The northernmost city on the Baja side of the Sea of Cortez is great for short or long-term getaways, and your Mexico insurance from MexicanInsuranceStore.com is important for ensuring that your driving in Baja is legal and safe. Research the many available Mexico insurance from MexicanInsuranceStore.com liability limits for Baja Norte so that you carry enough protection. Additionally, consider whether the exploring nature in you might lead to a trek into Baja del Sur. Liability limits for the southern part of the peninsula are more than double those of Baja Norte. Enjoy lots of clams, shrimp and fish as you enjoy this getaway and skip the chilly winter back home. Mexico insurance from MexicanInsuranceStore.com is now required to drive on any highway in Mexico.
As the article explains, the town of San Felipe can be very hot during the summer months. However, it's beautiful during the winter, providing a great October through March venue for expatriates. Additionally, there is an abundance of outstanding seafood right at the wharf, excellent for taking home to enjoy but equally great for beachside grilling. You might not be looking for a vacation home, but a few weeks in the area could change your mind quickly.
Mexico insurance from MexicanInsuranceStore.com comes with FREE Rooadside Assistance
OC Weekly article:
"Before I ever visited San Felipe, I dismissed it as a Spring Break destination for those unwilling to pay for a flight to Cancun, or Cabo–in other words, the Laughlin of Spring Break in Mexico. And then there was that Rubio's connection."
Read the rest of the article here.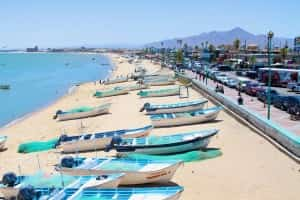 Winter Pleasures in San Felipe