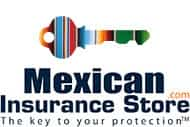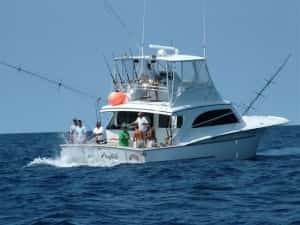 Mexico Fishing Charters
Mexican car insurance from MexicanInsuranceStore.com and Bringing Your Boat to Mexico vs. Booking a Charter Fishing Trip
If you love the idea of fishing on your Mexican vacation, logistics may play the biggest part in your decision to bring your own boat or to enlist a charter service. A charter saves you the challenges of towing your own boat, but bringing your boat may save you the price of a charter while enabling you to enjoy as much time at sea as you want. Before you decide, you may want to review the cost of adding your boat to your Mexican car insurance from MexicanInsuranceStore.com. Although your boat won't drive on roadways, all towed items must be included on the primary Mexico insurance policies for the towing vehicle.
Comparing Costs
A charter can cost several hundred dollars per person for just a single day on the water. However, this allows you to tap into the knowledge of an area resident who is familiar with the waters, the species and the seasons. You may have to share your vessel with other travelers, but you are likely to have a successful fishing outing.
Bringing your own boat doesn't add a significant amount of money to your Mexican car insurance from MexicanInsuranceStore.com. Your automobile import fee for mainland covers the importation of your vessel as well, but this isn't required in Baja. You will need to consider costs for use of launches or marina slots when you reach your destination as well as fuel costs for your vessel. All together, these may not come close to the fees for charter fishing experiences, and you can enjoy several days of leisurely exploration as well as fishing.
Full Coverage vs. Liability
Although you will choose your Mexican car insurance from MexicanInsuranceStore.com based mostly on your vehicular needs, it's helpful to remember that a liability-only Mexico insurance  policies won't cover your losses if you are involved in an auto accident that damages your boat. It's wise to keep this in mind for any vehicles you may drive in the country whether or not you tow. If replacing or doing without a damaged or totaled vehicle would be a hardship, then a full-coverage policy is a better choice.
Drive Safely with Mexico Insurance Policies
If you want to be covered for a variety of accident and safety issues, it's important to invest in a good Mexican car insurance from MexicanInsuranceStore.com so that you don't have to worry about claims being covered.