At home, you may use extended warranties and loyalty programs to guard against unanticipated issues with your vehicle's tires. When you cross the border, however, you may do something that can void the warranties. If your tires go flat or have other problems, repair may be necessary to continue your travels, but the repairs could leave you in a compromised position in terms of any guarantees. The different Mexican insurance coverage options provide you with instructions for getting help if you should experience a major tire problem that causes you to be stranded. Luckily, Mexico auto insurance online policies can help you to select and purchase the ideal protection for your vacation.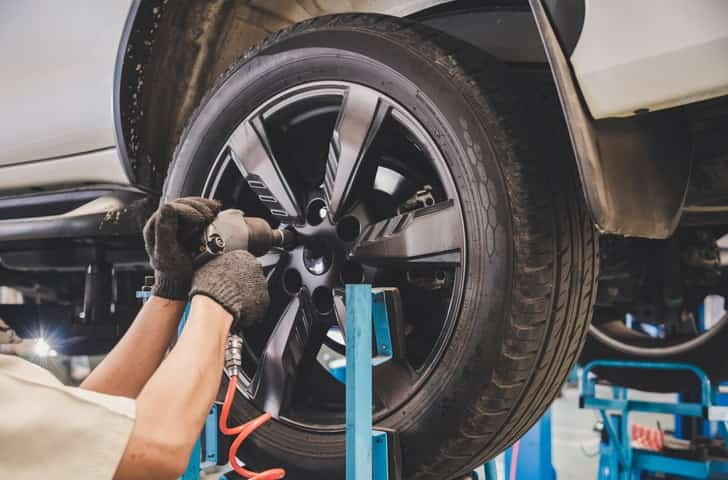 Avoiding tire trouble during your travels
The best way to avoid issues is to inspect before you go. If you have substantial wear, it might be wise to invest in replacement tires before you go. Modern technologies can alert travelers if air pressure is low. They can also alert them if there are other serious tires or mechanical problems with a vehicle. You'll find many llanteras in Mexico. They are especially helpful if you need an unexpected repair because of a leak or another type of compromise. Just remember that a foreign repair may negate any future coverage against damage at home.
Don't Invalidate your Mexico Auto Insurance Coverage (It can happen)
Knowing the terms of your coverage can help you to avoid invalidating your policy. Even the best Mexican auto insurance online has its limits in terms of issues such as illegal behavior like DUI. Similarly, driving into off-road settings with your vehicle is an invitation for trouble, and an accident caused by such activity could nullify your Mexican insurance coverage. When you get your Mexico insurance coverage policy, take the time to review restrictions for off-road activity, underage drivers, and illegal activities that can jeopardize your coverage. Also, remember you need to report ANY claim before you leave Mexico. And consequently, you need to report the incident to the police. Most insurers will invalidate your claim if you do not follow these needed steps. Every policy includes instructions on what to do during accidents.
Pro Tip: Mexican insurance coverage can be purchased with an iPhone, so if you forget to buy Mexico auto insurance online before leaving, you can still secure coverage!
Authentic coverage typically provides emergency and legal support for difficult situations. And you will want to keep these services intact. This is to ensure that you have a way to get help. You may need assistance in case of an accident, breakdown, or other difficult situation.
Mexican insurance coverage from MexicanInsuranceStore.com includes free Roadside Assistance!