You are only as removed as you want to be when you visit a Mexican getaway. You can probably follow the latest world events by wireless phone or tablet, especially given the affordability of North American communication plans. However, you may find that the right getaway allows you to focus on calm and tranquility, a welcome state in this crazy world. Look for beautiful beaches and small towns for the most tranquil options. Don't add stress to your travels by forgetting comprehensive Mexico car insurance. Your Mexican car insurance provides you with access to help in case of emergencies on the drive.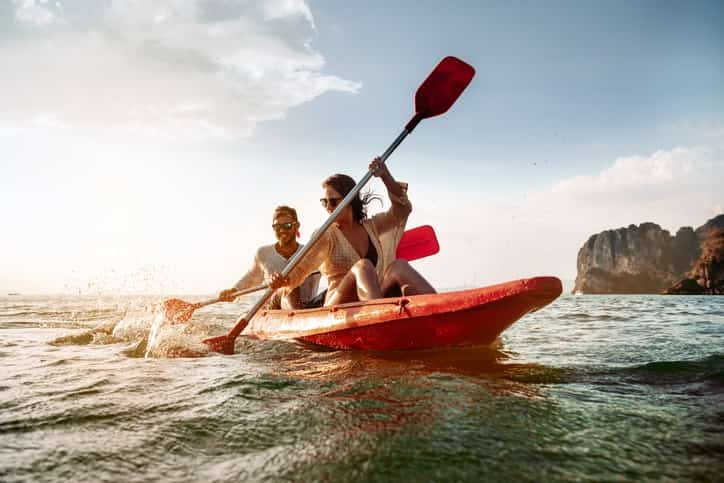 Close Locations with Peaceful Settings
Baja California is one of the most accessible areas for tourists who want to keep their travels simple. You do need to have your travel documents as well as your comprehensive Mexico car insurance as you go. However, Baja doesn't require vehicle permits, which saves you an administrative interaction upon entry into the country. You might need to get a tourist permit if you will be driving beyond Ensenada or staying in the country for more than three days. Although the drive-through Tijuana can be hectic, the ocean view as you head toward Ensenada is one of the most beautiful parts of the trip. Small towns between Rosarito and Ensenada offer opportunities to stop and enjoy the view. You might want to dine in Puerto Nuevo as you enjoy the local lobster. You may even want to stay over in such a small town.
Ensenada is another charming spot. Although the city is quite big, it is much more peaceful than Tijuana. If you travel during the off-season, you can enjoy La Bufadora and other beach attractions without having to fight through a lot of tourist traffic. You can also head inland to Valle de Guadalupe, where you can definitely de-stress as you enjoy the community's wineries.
Stress-Free Mexican Car Insurance
You can manage your comprehensive Mexico car insurance easily from your home computer. This saves valuable time from your trip and a stressful stop at a border booth. Mexico insurance through Mexican Insurance Store includes a hotline for roadside support if you have any car trouble that leaves you stranded as you drive. Mexican car insurance offers bilingual support for emergencies.
Comprehensive Mexico Car Insurance – Get Away from Negative News in a Peaceful Mexican Community