Online management of important travel details can be helpful as you coordinate your plans to visit Mexico. For example, car insurance for Mexico online should be highly rated and have a strong reputation for good claims handling. In addition, researching Mexican insurance for Californians, for example, before you go, allows you to be sure that your policy meets your needs.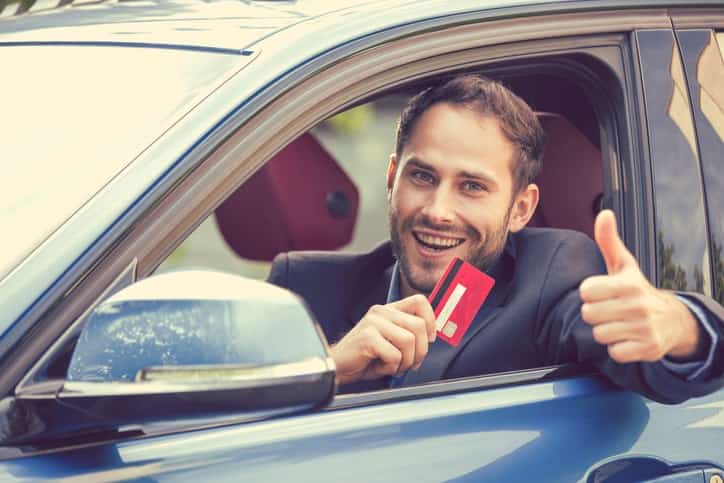 Man holding his Card
How to evaluate the best car insurance for Mexico online your vehicle

It would be best to value your vehicle as accurately as possible using a resource such as Kelley Blue Book. As you generate a quote for Mexican insurance for Californians, you will need to input your vehicle's year, make, and model. An accurate valuation ensures that you don't pay too much for a policy. Conversely, undervaluing your car might leave you dealing with a shortfall. This is especially true if you have a total loss of your vehicle in an accident south of the border.
Pro Tip: Car insurance for Mexico online is required to drive on toll roads, so remember to purchase Mexican insurance for Californians before leaving

Important options to think about
Your plans and needs will be your primary guide as you select quality coverage for your trip. If you stay somewhat close to the border, for example, then you might be interested in coverage for repairs in the United States. Similarly, towing benefits that include actual mileage would matter if you experience an accident that disables your vehicle. On the other hand, a trip that will take you deep into the mainland might make U.S. repairs a moot point. Fixed deductibles are helpful. This helps you deal with a definite expectation of your financial obligation if you are in an accident.
Is car insurance for Mexico online required?

Theft coverage may be essential. This is true if you expect to be in an area with a high risk of theft or vandalism. While comprehensive Mexican insurance for Californians provides theft protection, they don't necessarily cover partial theft or vandalism. If you are concerned about theft, this may guide you in selecting an expanded policy. It is something that includes those partial theft and vandalism provisions. You may also want to identify good-quality car insurance for Mexico online for trip interruption protection. Some policies only cover return transportation for a few travelers in case of a medical emergency or severe accident.
Car insurance for Mexico online from Mexican Insurance Store gives you peace of mind because it comes with roadside assistance throughout Mexico at no additional charge.