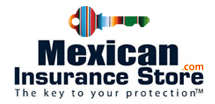 Strength and experience since 1979
We focus on Customer Service

1-888-800-9988 from US or Canada
1. Why should I buy my Mexican insurance from Mexican Insurance Store?
At Mexican Insurance Store, we know that you have many choices when it comes to buying car insurance for Mexico. However, we bring more advantages and benefits to the table than our competition. Extremely competitive rates, highly-rated providers, a wide range of customizable and reliable Mexican insurance policies, unparalleled experience, unbeatable customer service and a seamless and safe online ordering process are just beginning. In fact, we have eleven great reasons why Mexican Insurance Store should be your #1 Mexico insurance provider.

1. Experience - We have provided first-rate insurance policies to thousands of satisfied customers from Los Angeles CA to Boston MA since 1979. Our staff boasts nearly 80 years of combined experience in the Commercial, Personal, and Re-insurance industry. In fact, we have more Specialized Transportation Insurance Experience than any of our Mexican Insurance competitors. We save you time, money and frustration by providing quality Mexican Insurance and only quality Mexican insurance 7 days a week.
2. Service - Mexican Insurance Store has sold tens of thousands of reliable policies to satisfied U.S. and Canadian customers. Near San Diego, we are the largest provider of Mexican Auto insurance in our part of Southern California. With Mexican Insurance Store services you can be certain you come first. Our online policy delivery system is simple, fast and accurate. You can print your policy immediately after purchase. Mexican Insurance Store provides the ONLY Roadside Assistance Guarantee in the Mexican Insurance Industry.
3. A+ Standards - We offer seven best-quality Mexican insurance online packages. Each has received A+ ratings from A.M. Best and A+ ratings from Standard and Poors; A.M Best set a Worldwide standard in advising industry based insurer claims paying ability and claims paying reputation. On top of this, Mexican Insurance Store has received a top A+ rating from the Los Angeles chapter of the Better Business Bureau (BBB).
4. Reliability - Each of our Mexican car insurance providers offers 24/7/365 claims service, ensuring that you'll never be left in the lurch. We provide Toll Free Telephone numbers that work throughout Mexico 24/7 for guaranteed quick service throughout the country.
5. More Coverage Options - No other Mexico insurance provider brings as much to the table. Most policies include car Rental and all policies allow you to repair in the US, Canada or Mexico. Many marketplace online policies, but especially border booths allow repair in Mexico ONLY. Many with inadequate larbor rates. We offer single limit liability policies ranging from $50K to $500K. Our uninsured motorist/medical payments range from $15K to $40K. Our legal limit of up to $500,000 includes bail bond coverage. We also have the lowest deductibles in the industry - $500 fixed collision deductibles and $1,000 theft deductibles. In short, we are sure to have the Mexican insurance policy that's right for you.
6. No Paper-Generated Policies - At Mexican Insurance Store, we work on an online-only basis. That means that no matter which Mexico insurance policy you buy, it will be transmitted to a database that can be accessed by the appropriate authorities in Mexico instantly, even if you hit the road right away! There is no lead time for our first-rate policies. They begin as soon as you purchase the policy on any same day coverage or anytime in the future per your request.
7. Compare and Contrast with Ease - Our intuitive website interface makes comparing and contrasting different policies and packages a breeze.
8. Exceptional Extras - Mexican Insurance Store's extras and optional features run the gamut. For instance, we offer 30-minute guaranteed roadside assistance on highways, vehicle repair in the US, Mexico or Canada (in some cases), car rental insurance, airline ticket insurance, and coverage for vandalism and partial theft.
9. More Competitive US Labor Rates - Our ACE Platinum car insurance for Mexico policy comes with the highest labor rates in the industry - $50/$70/$75 - ensuring that you incur as little out-of-pocket expense as possible with US Labor rates.
10. Unbeatable Security and Privacy - With Mexican Insurance Store, every single transaction is safe and secure. We make sure of this by using Verisign 128-bit SSL encryption. We never provide your email address to third parties and we do NOT store any credit card numbers.
11. Receive Quotes and Print Policies Instantly - By logging onto our site, you generate and receive Mexico insurance quotes and policies instantly - no more waiting around for someone to get back to you! Once you've selected and purchased a policy, you can print a valid and recognized certificate of insurance right away and we keep your car insurance information to keep for your next trip to Mexico.
After decades in the business, our thousands of satisfied customers are proof positive that we're doing something right. Ease, simplicity, quality and value are all cornerstones of our philosophy. Our website also provides a wealth of resources for anyone who is planning to travel to Mexico.
Why choose Mexican Insurance Store? Because we are the industry leaders when it comes to Mexico auto insurance. When safety, security, reliability and affordability matter, we are the insurance providers to trust. Ensure the success of your next visit to Mexico by ordering insurance from us today!
Why should I buy my Mexican insurance from Mexican Insurance Store?
National Producer License # 2663714, California License # OC24601
3819 Saint Austell Way

,

Perris

,

California

92571
Contact:

888-800-9988

| 951-657-4220
Fax: 626-638-3255
info@MexicanInsuranceStore.com
Copyright 2021 EPro Ins. All rights reserved.
Travel Safe With Quality Mexico car insurance! We Offer The Best Car Insurance for Mexico Online.
Review And Compare Multiple Mexican Car Insurance Rate Quotes and Options Today!
Quote, Buy And Print An A+ Rated Policy in Minutes!