If you will spend more than 72 hours in Mexico during your next trip, you are expected to stop just after entering the country to secure a tourist permit. If you will drive beyond the tourist zone, you will also need a permit, even if you won't spend 72 hours in the country. While these requirements are in place, many tourists aren't aware of them or choose to ignore them. However, ignoring a legal requirement imposed by Mexico's government could lead to trouble during your trip. Similarly, you need to have dependable Mexico insurance online when you enter the country while driving your motor vehicle. Without a Mexican auto insurance policy, you could cover the costs of damages in any accidents you are involved in.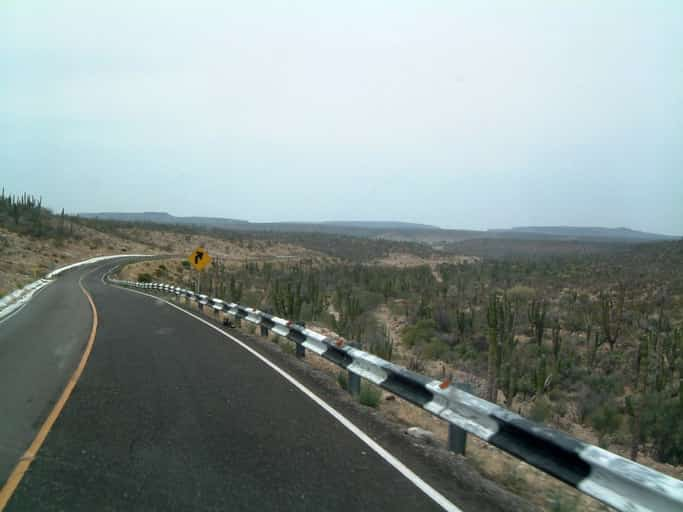 Scenery along R – 1 of Baja California.
What if nobody ever checks my Mexico insurance online?
Although you may experience a relatively hassle-free trip without inquiries about your tourist permit, the potential for questioning always exists. You will probably encounter military checkpoints on major highways. And at times, questioning could include references to legal requirements such as your need to have a passport, tourist permit, or insurance. Mexico has recently showed that it may crack down on certain requirements related to tourist permissions and identification. The most recent example has been the enforcement of these requirements for those fishing on Mexican waters. Because the nation implemented a requirement for coverage for all motorists, including nationals, enforcement may eventually become stricter as well. So make sure you forget nothing important. Without a Mexican auto insurance policy, you could be in real trouble if you get into a wreck.
What problems could I face without a tourist permit?
Pro Tip: Authorities require dependable Mexico insurance online across the border. Pick up a Mexican auto insurance policy before leaving!
Although many tourists enjoy trouble-free vacations, an adverse event could cause you to experience extra scrutiny because of a lack of formal permission to be in the country. A tourist permit is easy to get and worth the cost of avoiding difficulties. Similarly, a lack of coverage could create grounds for extra scrutiny if they stop you for a traffic offense. If you are in an accident without car insurance, you could have a difficult time defending yourself regarding your liability in the accident.
Dependable Mexico insurance online from MexicanInsuranceStore.com includes Roadside Assistance for peace of mind!