Although immersion is one of the best ways to make a new language your own, you might want some survival skills before you drive to Mexico. This can be helpful as you explore a community, especially as you travel farther from the border. You will not need to be particularly familiar with Spanish to get good Mexican insurance for autos. Your Mexico insurance quote online is managed in English for your convenience.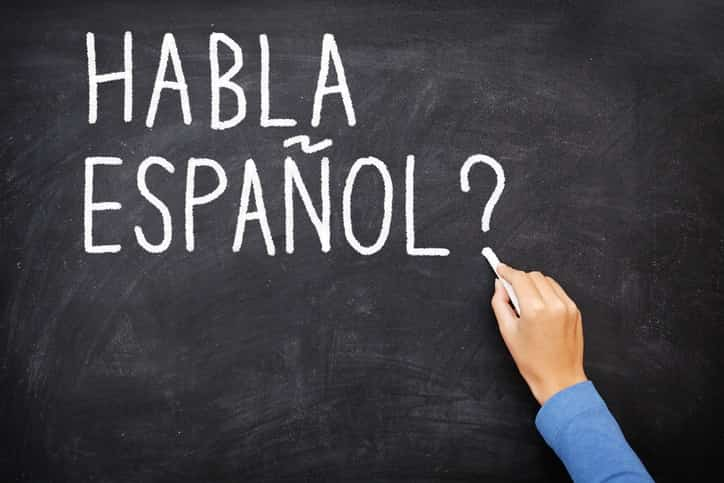 Normal Travel and Language Needs
Throughout the year, travelers who don't speak Spanish make their way to various destinations. While you are close to the border, you are very likely to deal with many English speakers, which can be helpful if you face any confusing or difficult situations. As you drive inland, however, you can deal with less English, making your own Spanish vocabulary a bit more important. Some words will be easy to understand due to their similarity to English terms. For example, velocidad sounds like velocity, and your velocidad should be in compliance with posted limits. The signs will look like speed limit signs at home but remember that Mexico uses the metric system for mileage and velocity.
Words like abarrotes may be observed frequently, and in context, you might recognize that this refers to a market. Abarrotes actually means groceries, and a grocery store is a great place to explore familiar items in a foreign language. You might need to use a bit of sign language at times, but you can explore and practice as you buy limones, papas, and lechuga.
Have a Good Dictionary Handy
It is wise to have a translation app or a good Spanish-English dictionary as you travel. If you have vehicle trouble, you can talk to a bilingual agent for your Mexican insurance for autos. The hotline will allow you to get towing help if you are broken down or stranded. Your Mexican insurance for autos should be recorded in Mexican data systems as soon as you have completed your purchase. However, the proof of coverage for your Mexican insurance for autos is important if you have an accident. You might also need to show proof of Mexican insurance for autos if you are stopped for any driving infractions. When you generate your Mexico insurance quote online, you can print the needed proof from your own home computer network.
Mexican insurance for autos from MexicanInsuranceStore.com gives you peace of mind because roadside assistance is included with every policy