There are numerous seaside destinations to consider in Mexico, many of which can be reached easily by driving. Just as the scenery and conditions can vary, safety needs can change during your travels. In remote areas, you may not have access to rescue services and personnel, making it essential to exercise caution in your activities. Mexican insurance for Baja may provide support in some cases. However, your Mexico car insurance does not cover off-road action. Be aware of the driving conditions as you consider more remote seaside spots, and exercise appropriate safety precautions during your activities.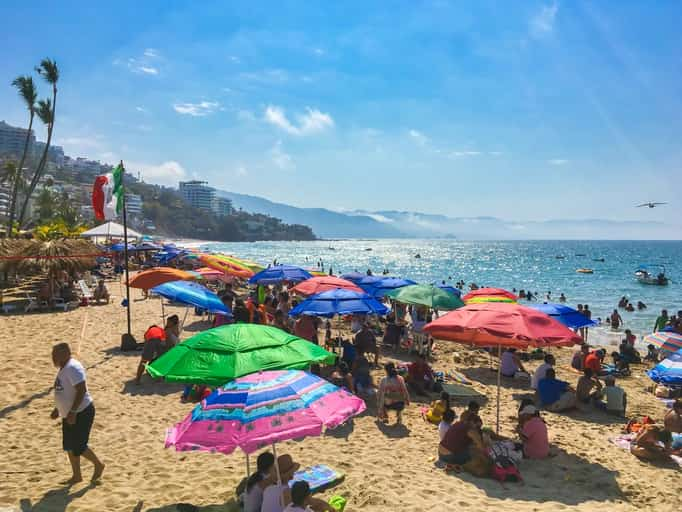 Populated settings
Many tourists seek opportunities to spend time on Mexican beaches when there is a lull so they can rest and soak in the sun. While this can make your experience peaceful and private, remoteness can reduce access to help in emergencies. The more remote your location will be, the more careful you need to be. Driving on the beach, for example, might seem exciting until you find that a rising tide cuts you off. This is an example of an off-road activity that is not covered by your Mexican insurance for Baja. In case of a stalled vehicle, you would be on your own to arrange for help with a jump or tow. If you damage your vehicle because of incoming waters or other hazards, you would be responsible for your repairs.
Authorities Require Mexican Insurance for Baja!
In more populated settings, you might see vehicles driving on the beach. This does not imply that it is a good idea, and this would not change the terms of your policy. However, be aware of these terms to avoid hazardous situations. Tip: Mexican insurance for Baja doesn't cover off-road driving, so even with Mexico car insurance, be careful.
RV stays on beaches
It is wise to consider a well-populated community for beach stays in your RV. A remote RV camp with few or no other camping parties could leave you somewhat vulnerable. If you travel by RV, you will need appropriate Mexican insurance for Baja for the RV and any towed vehicles. Your primary Mexico car insurance should also cover your towing situation, and you will need additional coverage for operating an extra vehicle in the country. Towed ATVs, however, may not be eligible for driving in off-road situations.
Mexican insurance for Baja at MexicanInsuranceStore.com includes Roadside Assistance for peace of mind!
Learn more about Mexican insurance for Baja here