Story by Seguros Mapfre (Translated and expanded by Jim Foreman)
While vising these spectacular roads in Mexico, it's easy to agree with the saying, "The important thing is the trip, not the destination."
Enjoying these amazing roads is easy. The trick is to fuel up, pack light, and include some water bottles and snacks. Above all, don't forget your camera, because the views will captivate you.
Scenic Road Mex-1 Tijuana-Ensenada
Baja California makes both Americans and Mexicans fall in love with this beautiful coastline. For those who can't make it up to California's Big Sur, the Scenic Road will leave you equally wowed! The Rosarito viewpoint and the Todos Los Santos Bay are worthy stops. They feature views that will amaze and inspire you. Mex-1 deserves this proud distinction and you'll see why, as you drive safely through the North of the country.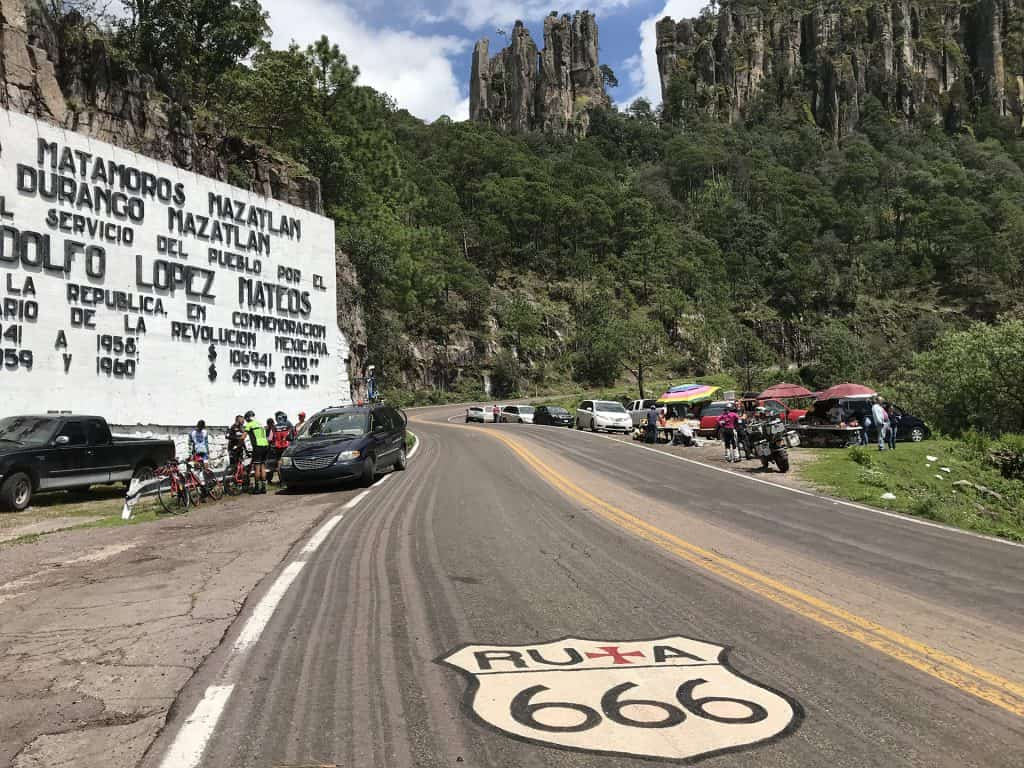 Stretching between Mazatlan and Durango, Mex-40 (Libre) is certainly one of the greatest roads in Mexico. Be sure not to confuse this road with the new parallel cuota road (Mex-40D). Mex 40 (Libre) offers you the spectacle of the Sierra Madre Occidental range. Enjoy breathtaking canyons, mountains, slopes, and the viewpoint of the 'Espinazo del Diablo' (Pictured). Before you go, fill up with gas in Durango, El Salto, Villa Union, or Mazatlan. There aren't any gas stations for a very long stretch. This road is not recommended for RVs. The narrow twists and turns will be maddening. It's best on a motorcycle or sports car. Some even travel it by bicycle. Those exciting hours of travel that connects Durango with Mazatlán will give you incredible views and wonderful memories.
Anyone who has gone for a green or purple corn quesadilla knows exactly what we are talking about. This short-run features lush landscapes of leafy pine trees and light mist, even in summer. Both the Libre and the adjacent Cuota are very popular with motorcycles and sports cars. The roads are twisty, but the view is certainly worth it.
Of course, the most important thing is that you travel protected. In Mexico, you must have at least auto liability insurance. Unless you only travel with liability only at home, you probably want Full-Coverage Mexico insurance for cars. We offer multiple options to best suit your needs. Especially if you go out on road trips, a top pick is Mapfre Elite. This coverage includes road assistance, medical expenses for the occupants, legal assistance, and other advantages.
Whenever you go, wherever you go, travel smart and safe with Mexican Insurance Store.