Señor Mex says: As this article points out, the epicenter for the fish taco is definitely Ensenada. Restaurants and chefs in other places try to mimic the culinary treat. But there's something about eating a couple of these tacos against the backdrop of the Pacific mist on a sunny day. Fresh fish, all the right condiments, and a big glass of horchata definitely add to the experience. But, of course, there's a lot more to do while you are in Ensenada to enjoy the best fish tacos the peninsula has to offer. You may even want to head south to small communities just so that you can see how their versions measure up to those of Ensenada vendors. For example, I've heard some really great fish tacos to be found in San Quintín and El Rosario.
When you travel into Baja, you need to ensure that you have your Mexico insurance at Mexican Insurance Store handy. It used to be necessary to show proof only in an accident. Now it's mandatory for all motorists to have appropriate levels of coverage. Research for appropriate Mexico insurance at Mexican Insurance Store indemnity limits. These numbers have changed significantly in recent months.
When driving to Ensenada, do you buy your Mexico insurance at Mexican Insurance Store?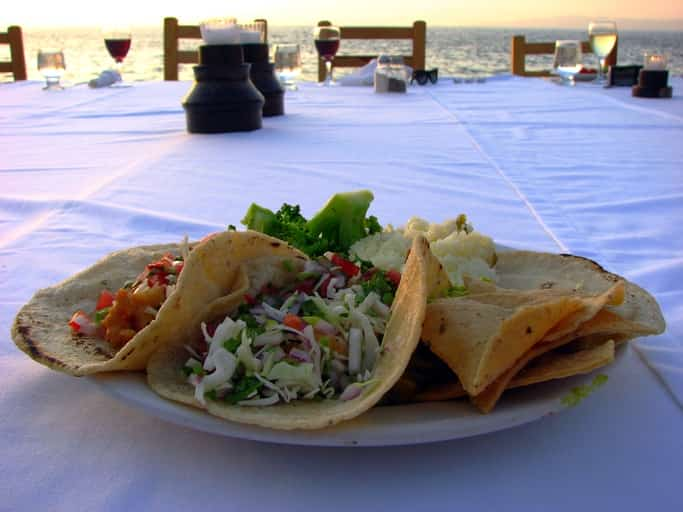 Street Gourmet LA article:
"The Baja fish taco is adored in the Californias and beyond. It's required eating in Ensenada by guys on fishing trips, the three-day cruise ship crowd, overnighters, Baja wine country visitors, frat boys, cholos, girl's weekend outings, and those kindred souls of mine seeking out the riches of Baja cuisine, culture, wine, and lifestyle."
Also, read Mexican insurance online and tips for driving.