Señor Mex says: There are many opportunities for those who choose to move to Baja and live there as expatriates. Just remember as you drive around Mexico, Mexican insurance with Mexican Insurance Store is very important. Come October 1, 2013 every vehicle driving in Mexico must have Mexican insurance of face a fine. Although the areas of Baja Norte and Baja del Sur are prime for retirees who are looking for a laid back lifestyle, it's also a great place for families and individuals at all stages in life. This article demonstrates that there are some great business opportunities available for those with an entrepreneurial spirit. From keeping an inn to publishing local news for an English-speaking audience, there are lots of needs to fill.
The selection of insurance for visiting Baja is different than that of the permanent resident. Your residency status and visa issues may affect how you manage your vehicles. Mexican insurance with Mexican Insurance Store is ideal for your U.S. or Canada-plated vehicle. However, if you are in the process of obtaining permanent residency and registering your auto with Mexican plates, you will need to investigate alternatives for Mexican-plated vehicles. Mexican insurance with Mexican Insurance Store is perfect for your initial exploration of the peninsula as you look for the right place to settle on a permanent basis. Of course, many travelers from Canada and the U.S. look for part-time homes, alternating between locations. In most cases, these individuals can continue to function with traveler's Mexican policies.

Mexican insurance with Mexican Insurance Store comes with FREE Roadside Assistance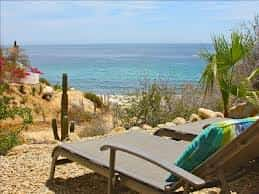 Mexconnect Article:
"Married, single, young, old, with kids in tow, retired or entrepreneurs — Baja Mexico is enticing expats with its promise of a better lifestyle. The choices are unlimited."
Read the full article here.