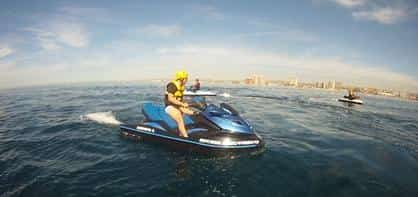 Mexican insurance – Three Fun Day Trips in Baja
A daycation can be the perfect way to refresh during a long period of work that lacks any holidays. Although Easter and spring break offer some extended periods of rest, the following months can be tiresome, especially if your family includes antsy kiddos whose spring fever is making even the simplest school work a battle. Of course, Mexican insurance is required by Mexican law. Select short-term Mexico car insurance online so you are legal when you cross the border.
Check out Mexican insurance online at MexicanInsuranceStore.com
Rosarito Beach
For a quick trip, Rosarito allows you to enjoy extensive beaches and great restaurants without having to spend hours on the road. The reason Mexican insurance is necessary in the tourist area is because domestic policies aren't valid across the border. Although a few domestic carriers may offer some limited benefits for border zones, these don't meet the requirements of Mexican authorities. An accident without authentic Mexico car insurance online could leave you spending your day in a Mexican jail.
Puerto Nuevo
Between Rosarito and Ensenada, you'll find a small town known as Puerto Nuevo, a community that is particularly well-known for its lobster. You can walk the beach, but the main reason for stopping is definitely the food. Even those who stay in Rosarito or Tijuana may find that the lobster is well worth the travel south.
Ensenada
It only takes an hour of driving on Mexican Highway 1 to reach Ensenada, where you can enjoy a beautiful overlook of the port town or where you can walk the beaches right along with the cruise ship visitors. La Bufadora is a captivating blow hole that can provide you with both shopping and photography options. The attraction can be pretty crowded on weekends and during holidays, making this a great getaway spot to see on a mid-week daycation.
Mexican insurance is now required across the border!
Pro Tip: Mexican insurance online is also required to use the toll highways. Pick up Mexican insurance before taking off!
Just east of Ensenada is the Valle de Guadalupe, Baja's wine country. You may want to check out unique wineries and try Baja-Med cuisine as you explore the countryside. Take your time as you absorb scenery, enjoy food, and relish the laid-back pace of Mexican culture. You can upgrade your Mexico car insurance online if you decide to stay longer.

Mexican insurance at Mexican Insurance Store.com comes with Roadside Assistance throughout all of Mexico at no additional cost