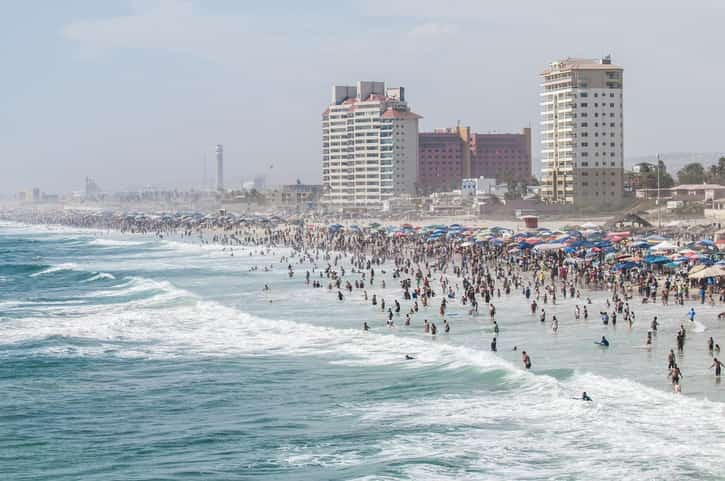 Mexican insurance for Rocky Point – Six Family-Friendly Activities in Mexico
If you are planning to visit Rocky Point with your family during spring vacation, you may be wondering about how to fill the days with interesting things to do. The resort area addresses many different age ranges in its formal and informal activity options, and a family can enjoy a good deal of sightseeing while also getting in plenty of beach time. You should be sure that you have a reliable Mexican insurance for Rocky Point so that you don't fall short financially or legally in the case of an auto accident. Liability limits for Mexican car insurance for Rocky Point at fault fatalities are among the lowest required in the Republic of Mexico, but it is important to leave some breathing space in case of any major incidents. The pricing of a higher limit Mexican auto insurance for Rocky Point is typically not that much more expensive, especially if your policy only needs to cover a short period such as spring break.
Following are six great ways to keep your family entertained and engaged once you arrive:
Four-wheelers – you can rent ATVs in the area, or you can travel with your own. Your Mexican insurance for Rocky Point should include your trailer if you will be towing in your own ATVs. You typically won't find Mexican insurance for Rocky Point that will cover ATV use, especially if you will be using the off-road vehicles in an off-road setting. However, there are options in Mexican auto insurance for Rocky Point that cover ATVs for use on conventional roads.
Inflatable rafts – you can bring your own beach gear or rent based on your plans. Fun rafts allow for some enjoyable exploration on the water.
Cet-Mar Aquarium – your youngsters can get an up-close look at sea creatures as they tour this facility.
Horseback riding – if your family has some horsemanship experience, this is a great way to enjoy in a foreign environment.
Dinner cruise – treating the family to a sunset dinner on the Sea of Cortez is a fantastic way to make a lasting memory.
Beach exploration – check out tide pools and other interesting ecological areas throughout the community.
Remember to secure your Mexican car insurance for Rocky Point with sufficient time to cover your vehicle for all time that you are on Mexican soil.
Mexican insurance for Rocky Point from MexicanInsuranceStore.com comes with roadside assistance throughout Mexico
Learn more about Mexican insurance for Rocky Point online