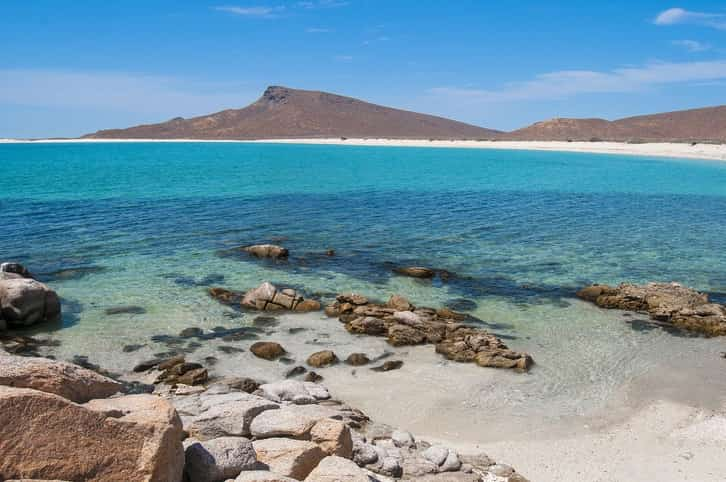 Mexican Insurance Coverage and La Paz Travel Ideas

La Paz is the capital of the Mexican state of Baja California Sur. It's a very temperate climate throughout the year, around 75 degrees Fahrenheit on average, and over 300 sunny days a year, which makes it one of the most perfect vacation spots in the country.
Remember to purchase Mexican insurance coverage when driving in Mexico as US and Canadian car insurance is invalid. Mexico insurance is a vital part of driving in Mexico and returning safely. Visit A+ rated Mexican Insurance Store for more information about Mexican insurance coverage.
Unlike a lot of other tourist cities, La Paz doesn't lend itself all that well as a city to do a lot of shopping in. There is a shopping area that covers the equivalent of five blocks, and of course small stores all over the city. But that's not why people come to La Paz.
It's all about the water here, and all the events one can do. It sits on the Bay of La Paz, which is on the eastern side of Baja, away from the Pacific Ocean.
The bay lends itself well to all sorts of water sports such as swimming, snorkeling, fishing and boating. There are also areas for kayaking and diving. Off its coast are a host of small islands, which many people like to tour, that sits between the Bay of La Paz and the Gulf of California.
It's also considered an interesting ecological tourist area, as there's the Mogote Peninsula, which can be seen from downtown La Paz, and has many varieties of birds. Going a little bit north, one can access many more islands and white, sandy beaches.
There's also the Unidad Cultural Profesor Jesus Castro Agundez, which has a children's arts and crafts workshop, along with offering theatrical presentations. And there's the sea wall of Malecon, which offers one of the most beautiful scenic walks in the country, and is known for sunset watching.
If you have other interests, La Paz hosts one of the most popular Carnaval celebrations each year for six days before Ash Wednesday. You have the Museo Regional de Antropologia e Historia, a museum that highlights the history of the region.
Mexican Insurance Coverage from Mexican Insurance Store comes with roadside assistance throughout all of Mexico at no additional premium for your peace of mind



Get Mexican Insurance Coverage for La Paz Mexico travelers

La Paz Travel Ideas and Mexican Insurance Coverage