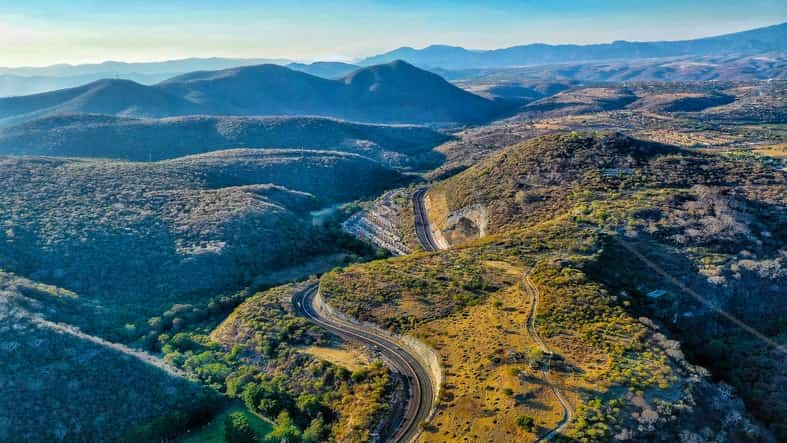 Mexican auto insurance and Border Traffic Tips
Are you a cautious driver, or do you like to be adventurous? No matter what your driving style is, it's important to keep your cool and be observant from the time you cross the border into Mexico. Your Mexican auto insurance should be taken care of before you ever leave the house. You can get a quote, pay for your Mexican insurance , and print your policy instantly so you can hit the road and avoid distractions at the border. Mexican auto insurance from MexicanInsuranceStore.com is needed in order to drive on any highway in Mexico.
Make sure that you pay attention to the road and other motorists once you cross into Mexico. It's easy to get distracted by signs in a different language, but taking too much time to read can eventually lead to fender benders. Unusual traffic patterns and road features can also lead to indecisive driving. The intensity will be greater during rush hour entry times, usually in the evening and on weekend mornings. If you can cross ahead of these times, your entry should be smooth.
Mexican auto insurance at MexicanInsuranceStore.com is required! If you forget to buy Mexican insurance from MexicanInsuranceStore.com, you might begin to worry, after all, you aren't covered if you get into an accident. Take a minute to pull over, and use your smartphone to find the site online. You can buy Mexican insurance from MexicanInsuranceStore.com from your device, and print a copy later at an internet cafe. Your details will be transmitted electronically so that your Mexican auto insurance at MexicanInsuranceStore.com can be immediately verified in the event of a wreck.
As you get out of border traffic and move onto a highway that leads to a more remote location, traffic stress declines significantly. However, you still need to be aware of your surroundings. Skip the text messaging, and avoid taking selfies while driving also. Road hazards can range from inexperienced Mexican drivers to stray animals, meaning that a problem requiring your undivided attention could be just around the next curve. Your Mexican auto insurance at MexicanInsuranceStore.com is there to back you up if something goes wrong, but a watchful eye is often enough to head off such problems. Your Mexican insurance from MexicanInsuranceStore.com includes travel assistance for roadside problems, medical emergencies, and accidents, allowing you to get help if you need it. Mexican auto insurance at MexicanInsuranceStore.com comes with FREE Roadside Assistance