With spring approaching, you might be planning for a short trip to enjoy warmer weather, especially after the big blizzard of 2016. With this being a leap year, you even have an extra day to make the most of spring weather. Once you dig your vehicle out of the snow, you can head south. You might also want to consider renting a vehicle near the border. In either case, you are required by Mexican law to have Mexico insurance. Luckily it only takes minutes to buy Mexican auto insurance online.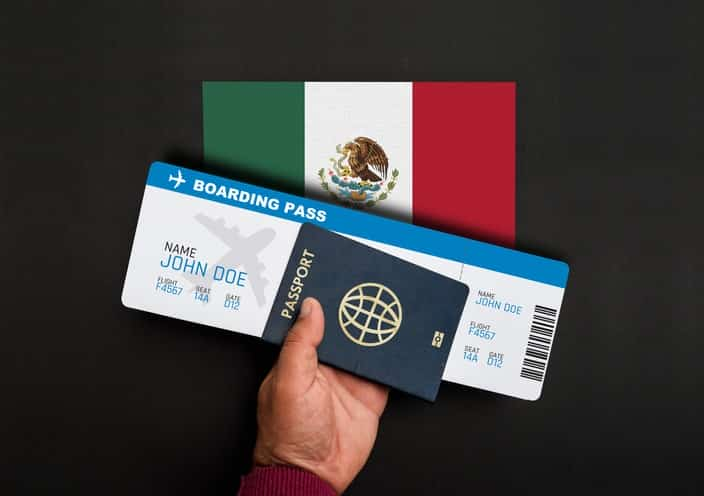 What do I need to enter Mexico?
Although you might be able to drive into Mexico without showing documentation, your plans dictate some of the needed documentation. You should be aware of these and take time to stop at the border to obtain those you don't have. Mexican auto insurance online can save you time when you complete your Mexico insurance online. It only takes a few minutes to pay for your coverage and print out proof.
You need your passport both for entry and departure. Although officials might not ask for it, you need to be ready just in case. Your passport should have at least six months of validity. If you will be visiting a mainland destination, you also need a car permit, which can be paid for just after crossing the border. If you will travel beyond the tourist region or will spend more than three days in the country, you also need a tourist visa, which you can obtain just after crossing the border.
If you plan to travel with a pet, you must have a certificate of health and proof of vaccinations, which must have been administered at least one month prior to your travel. You'll also want a reliable wireless phone with international calling and data-enabled. If you plan to do any exploring, a satellite-based emergency system could be helpful as well. Pro Tip: Mexico insurance is necessary to use the toll roads, so secure Mexican auto insurance online before taking off!
What kind of Mexico insurance do I need?
Your policy should include the highest possible liability limits if you will travel in more than one Mexican state. Additionally, you should consider an annual policy if you want your personal losses in an accident to be covered.