With the latest news about a famous lion being killed in Zimbabwe, you may wonder about Mexico's hunting opportunities. Legal issues in a foreign country can be severe, and trampling on the laws of another land could lead to a stint in a foreign prison. Worse, you could find that you have become the object of wrath from animal lovers around the world. While Mexico may not tout a legendary lion, it has gained notoriety for holding an American Marine who crossed into the country with weapons. Mexican car insurance for hunters may not be as significant in terms of potential fame, but without sufficient Mexico insurance, you could face some jail time under certain circumstances.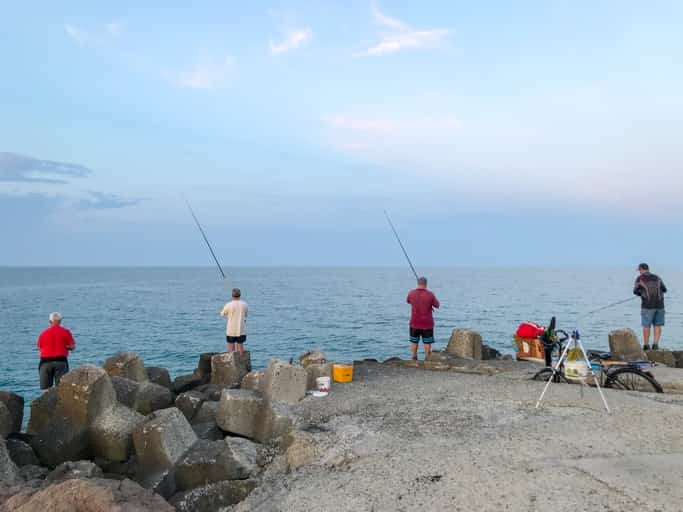 Pomorie, Bulgaria –  Fishermen Hunt Fresh Fish Behind The Coasts Of The Sea Town.
Is it legal to hunt while I'm on vacation?
Hunting isn't a pastime that can be done on the spur of the moment. This is especially true if you're already in the country. While deer hunting was formerly widespread across the border, recent years have impacted tourism throughout the nation.
One of the most popular alternatives in the past was working with ranchers who dedicated themselves to raising Venado on their properties. Still, many have decreased deer populations due to a lack of water. While such ranches may still exist, it is critical to check for suitability before making a trip to hunt.
Know what the rules are
Pro Tip: Mexican car insurance for hunters is required across the border.
It's also essential to prepare your weapon for hunting. You generally can't bring a firearm into Mexico, but Sgt. Tahmooressi's predicament was an exception. You may get a gun permit from the Secretary of National Defense for hunting purposes. However, every piece of information must be correct. After you have successfully crossed the border, you will need to work with a guide to get to your hunting ground. This individual may even be required by authorities to verify your trip with them.
Pick up Mexican car insurance before taking off!
If you try to skip Mexico's weapons laws, consider Tahmooressi's experience. While purchasing the coverage will not result in severe consequences, an accident without sufficient Mexico insurance may result in fines for disobeying the law. It's also worth noting that your policy does not cover off-road driving.
Mexican car insurance for hunters from MexicanInsuranceStore.com includes Roadside Assistance!