Mexican Insurance Online – How To Fix Your Car inside Mexico: Plans for Auto Repairs

Although you might have your vehicle inspected prior to traveling in Mexico, a malfunction can crop up out of the blue. This could be a frustrating situation for a number of reasons, including the fact that you might not speak much Spanish. However, your Mexican insurance online can be a huge help. With a Mexican auto insurance policy that includes roadside assistance, you can obtain help with towing if you break down trying to reach your destination.
Learn more about Mexican insurance online at MexicanInsuranceStore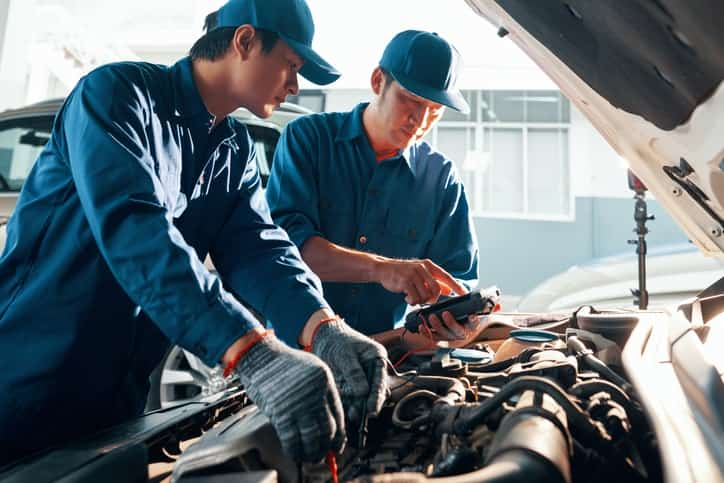 Realizing the risks before you go 
Driving carries many risks that are well-understood by motorists. In fact, the main reason for insurance is the risk of loss to yourself or of causing another party's loss. Similarly, you need to consider the risk of a breakdown as you travel. There are a couple of important ways to minimize the impact of mechanical problems. First, be sure that you have appropriate tools and emergency supplies in your vehicle so that you can deal with simple issues quickly. For example, a flat tire may be a problem if you haven't paid attention to and maintained your spare. However, a good spare makes it possible to get back on the road quickly. A spare wallet key can save you trouble if you lock your main set of keys in the car. If you don't have these issues covered, the right Mexican auto insurance policy can make a big difference, providing for prompt help. Your coverage benefits include access to a bilingual help line for registering your need for help.
Pro Tip: Mexican insurance online is now required, so buy a Mexican auto insurance policy ahead of time before you leave for Mexico
Major mechanical problems
A serious car problem could leave you stranded in a remote location without certainty of where to go for repairs. If you are stranded on the road, you can use your Mexican insurance online to contact your provider and initiate towing services. If you simply need information about where to find vehicle services, contacting this line may still allow you to get some recommendations even if you don't need to be towed. In larger cities, your Mexican insurance online provider may find a dealership for your vehicle brand, which could make it even easier to get prompt and efficient service.
Mexican insurance online is also required to use the toll roads!
Be sure that you have a reliable Mexican auto insurance policy with support services included. This can simplify the challenges if you face car problems during your trip.
Mexico insurance online from Mexican Insurance Store.com gives you peace of mind!