Perhaps rising lime prices are putting a pinch on your wallet every time you prepare your favorite Mexican dish. If that's the case, you may want to consider heading south of the border to investigate the issues for yourself. Your team for Mexican auto insurance loves a good carne asada taco. Indeed, we realize that a lack of limes can be a significant problem for the serious asadero. Unfortunately, the lime shortage and related price increases are tied to weather problems last year. Moreover, a bacterium affecting trees in some areas also impacted the lime supply. Mexico insurance for cars may not solve the lime shortage. However, it can provide you with the chance to see how things compare on the other side of the border. Remember, authorities require Mexican auto insurance in order to drive on any highway in Mexico.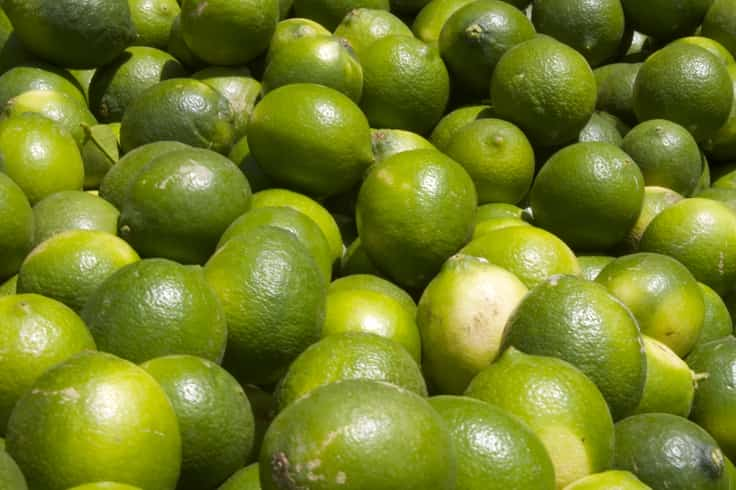 Late Rains in Southern States
One issue affecting the current availability of the fruit is the fact that several southern states in Mexico experienced significant rains late in the year. However, spring is quickly approaching. This means that supplies will hopefully begin to rise while prices start to ebb again. Many non-Mexicans may consider lemons to be a viable alternative. However, a bit of time immersed in Mexican culture and cuisine may prove to you that a lemon is a substandard option.
The green fruit is used for refreshing limonada, and it is used liberally as a condiment or ingredient for tacos, soups, ceviches and salsas. Prices for limes in some areas of Mexico have risen to as much as 50 pesos per kilo, a little less than two dollars per lb. However, with the U.S. experiencing its own crop troubles because of harsh winter weather and serious droughts, this increase may seem consistent with other crop price increases.
Open-Air Markets, Taco Stands and Grocery Stores
There are some definite spots to carry on your produce research as you visit Mexico. You can always find a great selection. You can then enjoy the possibility of striking a deal with an open-air market vendor. If you have the chance to stay in a small community, listen for the mobile fruteros, fruit vendors as well. Negotiation is fun. However, you will find that the quality of fruit available in a chain market like Calimax may be more desirable. Taco stands and other food venues may adjust prices to compensate for higher lime costs, but you should definitely take time to indulge.
Don't Travel with Inadequate Mexican auto insurance
Your Mexico insurance from MexicanInsurancestore.com is a priority so that you don't engage in illegal activity by virtue of crossing the border without coverage. Additionally, Mexican auto insurance by MexicanInsuranceStore.com includes some of the best travel assistance benefits and guarantees in the industry.
A Mexican auto insurance by MexicanInsuranceStore.com comes with FREE Roadside at no additional cost.