There is an important balance to consider if your dream wedding involves traveling to a foreign destination to exchange vows. In Mexico, you must comply with Mexican laws to get a marriage license, which may require some extra time in the area as you prepare for your special day. Coordinating your event with a local professional could simplify the experience so that your time before the ceremony isn't extensive. However, this may affect your decision about where you will marry. Transportation options may vary based on your destination as some spots aren't accessible by air or ship. In other cases, air or ship may be your most time-saving solution. When you drive, you will need to have reliable Mexican insurance online activities. You can complete your car insurance for Mexico quickly and easily.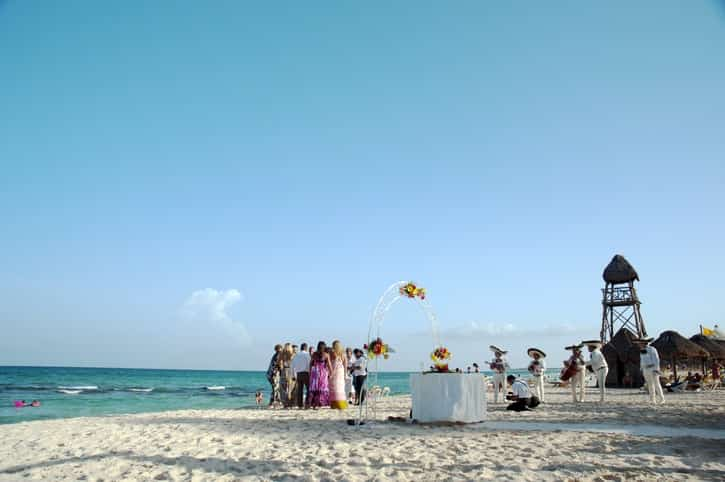 Costa Maya resort
Pros and cons of driving 
Mexican insurance online is valid throughout the nation, but you will want to be certain that your liability limits are high if you will travel in over one state. Border zones aren't typically the most popular destinations for Mexican weddings, although Ensenada, Rosarito, and Rocky Point all fall into tourist corridors that are reached within just an hour of entering Mexico. A farther destination may require some planning if you will drive. One of the best reasons to consider getting car insurance for Mexico activities and driving is that you can work on your schedule at completing your marriage application and participating in the civil ceremony that precedes a more symbolic wedding ceremony. This also allows you to transport wedding apparel carefully, mementos, decorations, and any other special features to be included in your event.
Pro Tip: Authorities require reliable Mexican insurance online, so pick up car insurance for Mexico before taking off!
Why else do you need Mexican insurance online?
Driving can be a difficult option if you have limited time available. You may want to fly in rather than lose time in transit on the roads. If you need to have a vehicle to get around, rental choices might address your needs. However, car insurance for Mexico for foreign travelers won't serve your needs with a Mexican-plated vehicle. You will need to discuss driving protection options with your rental company in that case.
Reliable Mexican insurance online from MexicanInsuranceStore.com gives you peace of mind!