There are so many wonderful dishes to try as you visit Mexico that it may be difficult to decide where to begin. A taco stand with piping hot carne asada and fresh corn tortillas may become your favorite. Don't miss many other types of food just because you love tacos. Verify that you have Mexico insurance online available so that you have emergency coverage for vehicle problems on the road. You'll find that online reviews of Mexican insurance for tourists can provide the information you need to make an informed decision about coverage before you ever reach the border.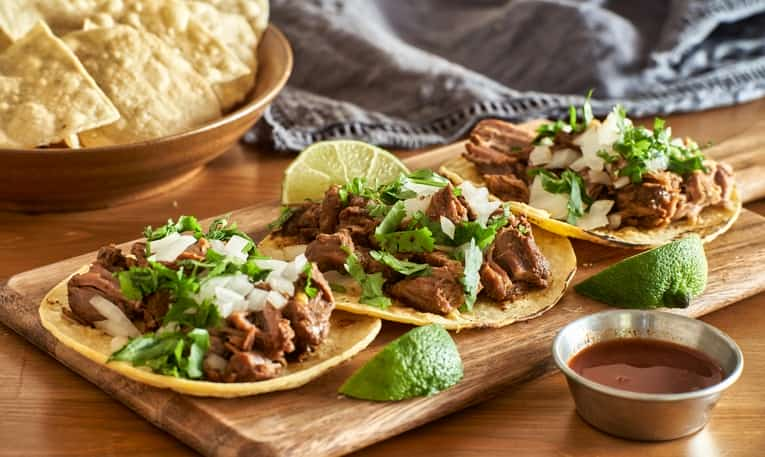 Taco reviews – More than just carne asada
One of the best things about Mexican food is that just about anything can be wrapped in a tortilla. In fact, a Mexican mother may stuff some mashed potatoes in a tortilla and call it a taquito. You can go vegetarian with an ample serving of pico de gallo and aguacate. You can also make a taco lunch from rotisserie chicken, lettuce, salsa, and lime juice. Don't miss the fish tacos of Ensenada and Baja Norte, some of the yummiest fare in the country. Just realize that every taquero will have his own recipe for success, an important part of the adventure.
Best Tip: Mexico insurance online is now mandatory, so pick up Mexican insurance for tourists before leaving!
Beyond tacos
Tortas, soups, and meat-based dishes with rice are among some of the options to try. This is especially true when you want to move beyond tacos. You may also want to fit in the Mexican variations of hamburgers and pizza as you travel. They may serve both with a healthy supply of jalapeños on the side or on the actual food item. You might even want to try pizza with frijoles. You'll also be surprised to discover excellent Chinese food getting rave reviews in many areas of Mexico, especially in border cities like Mexicali and Tijuana.
Great Mexico insurance policies and options?
As you prepare to travel, be sure that you opt for high liability limits when you select Mexican insurance for tourists. You will also want to be sure you have full coverage to ensure that your own damages are addressed by your Mexico insurance.
Mexico insurance from Mexican Insurance Store provides Roadside Assistance throughout all of Mexico at no additional cost for peace of mind!