December and January form part of the high season in Mexico. People from colder climates rush there to enjoy the warm climate and abundance of sunshine.
If it is hot weather you are after, you should plan your trip carefully as it is not hot throughout the country. The areas towards the south are also cold at this time of year, however, you will still have plenty of opportunity to enjoy the special events that take place during the festive season. Driving on Federal highways in Mexico now requires a physical policy so Mexican Auto insurance options now require a physical copy of valid coverage.
New Year – January 1st
After all the reveling that takes place on New Year's Eve, you will probably need the quiet day on New Year. Most businesses and stores close on this day, but archaeological sites, museums and most of the tourist attractions continue their normal schedule on New Year's Day.
Merida International Arts Festival – January 5th to 31st
The city of Merida is a bustle of culture throughout the year, but when the annual arts festival takes place, the city receives more visitors than usual. There are art exhibitions, concerts and cultural events to suit all tastes.
Mexican Auto Insurance Options: The Yucatan requires a liability Limit of $543,000 in case of a fatality so watch your liability limits
Kings Day – January 6th
This is the day that children in Mexico receive gifts, which are said to have been brought by the three kings. It is tradition to eat sweet bread, Rosca de Reyes on this day.
Todos Santos Music Festival – January 10th to 26th
This is an annual festival which started in 2012 and takes place in Todos Santos, Baja California Sur. The founder of R.E.M., Peter Buck, collaborated with Hotel California to host annual concerts and the money that is raised is used for local charities. Concerts are held at the Hotel California and in the Town Plaza. You can do a quick online search to find out who this year's acts will be.
Festival Sayulita – January 14th to 18th
This festival takes place in Sayulita, Nayarit and is a festival for those who love the surf, tequila, food, music and films of Mexico. It is a film festival, which includes other events, such as live music, private screenings, beachfront screenings, lectures and food and tequila.
International Film Festival, Acapulco – January 24 to 31st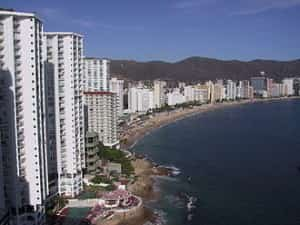 This event has been around for a decade and is hosted in a bid to promote cinema. The main area for the event is Acapulco, but other events take place in Taxco, Chilpancingo and Ixtapa. You can attend courses, workshops and outdoor screenings during this time.
There are several other events that take place in Mexico during January and there is something for everybody. To ensure that your trip is enjoyable and you are able to enjoy all the events you wish to attend, you should ensure that your paperwork is in order. This will ensure that you do not land in trouble with the law.
Do Not Forget Your Mexican Auto Insurance Options
One of the most important pieces of paper you should have in your possession, if you intend using the roads in Mexico, is Mexican auto insurance options. You can go online and do a quick search for Mexican auto insurance options. You can purchase your Mexican insurance.The best option is to do a comparison of what is available and choose the policy that is most appropriate for your personal circumstances.With your policy in hand and all your other paperwork sorted, you can enjoy all the festivities offered in Mexico during January.
Learn more about Mexican auto insurance options from Mexican Insurance Store.com