If you are a fan of Mexican food, you may be imagining the options for eating during your travels. During a long drive, however, you might want to have some ideas for quick meals that will satisfy without taking a lot of time. You can save some driving time when you get Mexican insurance for cars. This saves you the need to buy Mexico insurance coverage at the border, and it allows you to be sure of what your policy entails in terms of deductibles, towing, and legal support.
Tacos and Tortas
Both tacos and tortas can be prepared quite rapidly, but you will want to pay attention to the activity at a stand before you stop if you don't want to get bogged down. A stand with a lot of customers might seem like it would entail a long wait, but an efficient taquero can handle many customers quickly. A stand without any other customers might seem like a great spot for a quick bite, but if the proprietor is moving slowly, expect your meal to take some time. It's time to exercise your people-watching skills to decide whether you can get your meal quickly enough for your schedule and needs.
Drive-Through
You might be surprised to find recognizable chains of fast-food restaurants in Mexico. These are typically restricted to larger communities, but they can save time if you want something simple. In a smaller community, a drive-through that appears to be a mom-and-pop operation could involve a long waiting time. Don't count on a creative proprietor to keep your schedule in mind. Drive through at your own risk.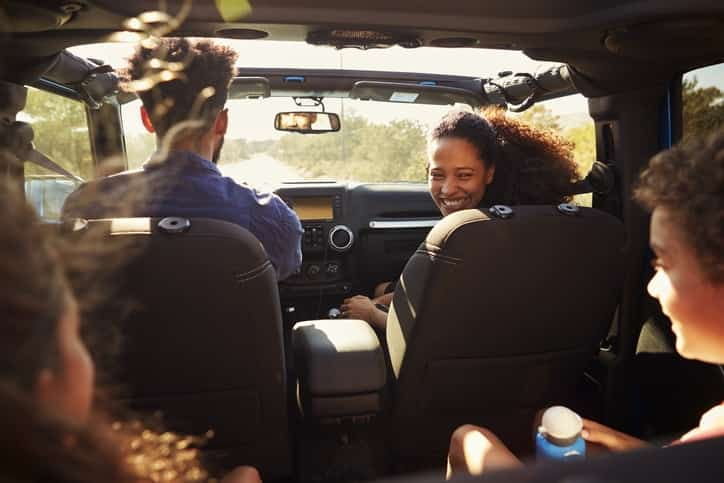 Mini Markets
You will find some of the gasoline stations that have mini-markets close at hand. As you attend to the needs of your vehicle, you can often find hot dogs, nachos, and pre-made sandwiches for eating as you drive.
Your Mexican Insurance for Cars Online
Don't cross into Mexico before you buy Mexico insurance. Although your information can be verified by the authorities, a lack of proof could create delays if you are stopped for a driving infraction. Of course, an accident could create much worse delays if you lack Mexican insurance for cars. Reliable coverage, on the other hand, provides access to legal support if you have a serious problem after an accident.
Your Mexican insurance for cars can be updated during your travels, especially if you decide to stay a few extra days.