Fall Foods for Cool Weather in Mexico and Mexico Insurance Online

You may wonder if the foods in Mexico vary by season. While agricultural communities may experience some variations based on growing seasons, you will also find that many of the most popular dishes are available throughout the year. That said, the cooling of autumn makes it a great time to enjoy some of the hot treats available from vendors or in homes. Get your Mexican driving insurance together so that you can head south to explore Mexico insurance online for more info. You can get a short-term Mexican driving insurance policy for just a brief trip, but if you get addicted to cold-weather foods, you may want to extend your coverage over a more extended period.

Hot Beverages
While Americans swoon for pumpkin coffees and mint mochas, your trip to Mexico may introduce you to the luxury of Mexican hot chocolate, Arroz con Leche, and atole. While Arroz con Leche is more of a meal than a beverage, it can quickly be served in a styrofoam cup or coffee mug. Consider it a breakfast soup of sorts as well. Mexican hot chocolate is made with milk and chunks of cinnamon-laced chocolate with sugar. Atole can involve maize, rice, or oatmeal thickening hot milk.
Sweeten the deal with Mexican driving insurance
A hint of vanilla and cinnamon adds depth to the beverage, and a blender is perfect for smoothing out lumps. Of course, if you prefer coffee, you can check out regional options. You may be surprised to find kids helping themselves to ample servings. Sometimes instant coffee tends to be quite popular. Add a spoonful to boiled milk along with plenty of sugar for a bold beverage. Then, of course, you'll find those who love to brew their coffee into a pot that holds cinnamon sticks as well.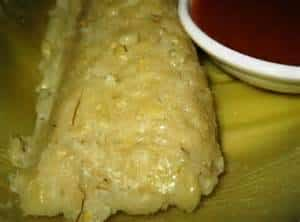 Tamales are especially popular for holidays, but you can find vendors selling them in various locations during the cooler months. You'll also find vendors selling Vasos de elite – cups of piping hot corn. Accent yours with butter, cheese, or chile sauce.
Don't Forget Mexican Driving Insurance with MexicanInsuranceStore.com.
Your Mexico insurance online policy isn't going to magically keep you out of trouble if you ignore driving rules or are reckless. However, your Mexico insurance online policy can save you big headaches if you are in a wreck. Your financial obligations are met, and that you have legal representation.
Fall Foods for Cool Weather in Mexico and Mexico Insurance Online
South Of The Border Weather – Get A Mexican Car Insurance Policy