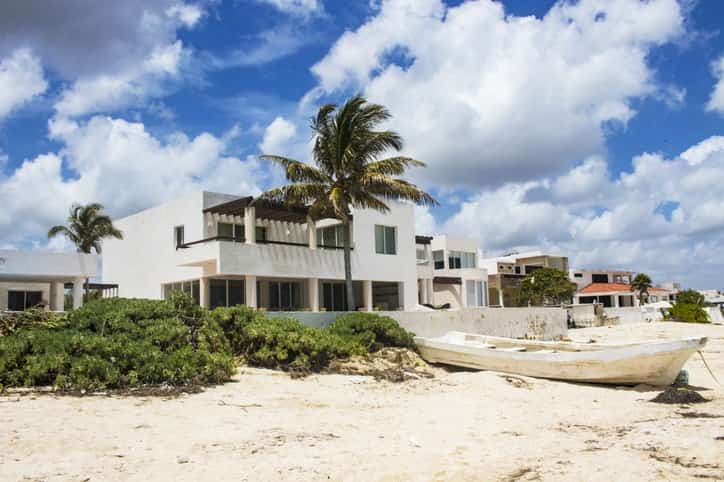 Vacation Rental, La Paz
A luxurious vacation at a Mexican beach may sound wonderful. However, if airfare is out of your price range, you may also consider cheaper options. A driving vacation may cut your travel costs so that you can opt for a more exotic spot. Some preliminary research on home rentals may allow you to enjoy homey accommodations. And some of these offer better pricing than area motels. Your Mexico insurance options Live in LA? Buy Mexican Insurance for Los Angeles is one instance where you really shouldn't shortchange yourself. It's tempting to select the cheapest car insurance for Mexico. But it's important to think about what happens if you actually get into an accident.
Close destinations
If you want to keep your driving to a minimum, there are numerous options within a day's drive of the border. Don't forget to buy Mexico insurance options before leaving! If you happen to forget, you can buy car insurance for Mexico on the way with your smartphone.
If you head into Baja, for example, Ensenada and Rosarito are both very close to the border while providing top-notch resorts and activities. A five-hour drive will place you in San Quintin, where beaches are beautiful and calm. On the Sea of Cortez side of Baja, you can consider San Felipe. If you are closer to mainland Mexico, you can be at the beach within an hour of the border as you drive to Rocky Point. These locations all cater to tourists just as much as many of the more renowned spots further south. However, your gasoline costs will be much less with less driving.
Regardless of how far you travel, your Mexico insurance options should remain active for the duration of your trip. However, if you can stay longer, you will want to make sure your car insurance for Mexico is extended. This is because you do not want your policy to lapse before your departure.
Remember that Mexico insurance is required on toll roads!
You will find many great spots in Baja del Sur, including Cabo San Lucas at the very tip of the Peninsula. In the mainland, well-known cities such as Culiacan, Puerto Vallarta, Mazatlan, and Acapulco require more driving time. You definitely need to check your coverage if crossing through multiple states. This is because the liability limits of your Mexico insurance options need to be consistent with area fatality benefits based on the nation's labor law.