Although your travel time in Mexico may focus on tourist destinations, a driving vacation in Mexico could expose you to some of the environmental issues that particularly face bigger cities. Even in rural areas, you might be surprised from time to time to view management issues related to litter. However, these issues can be just as serious at home. You can do your part to help the environment by managing your own materials responsibly. A printed copy of your Mexico auto insurance policy, however, is not wasteful. Your Mexican insurance documents for driving can provide quick answers if you have an accident.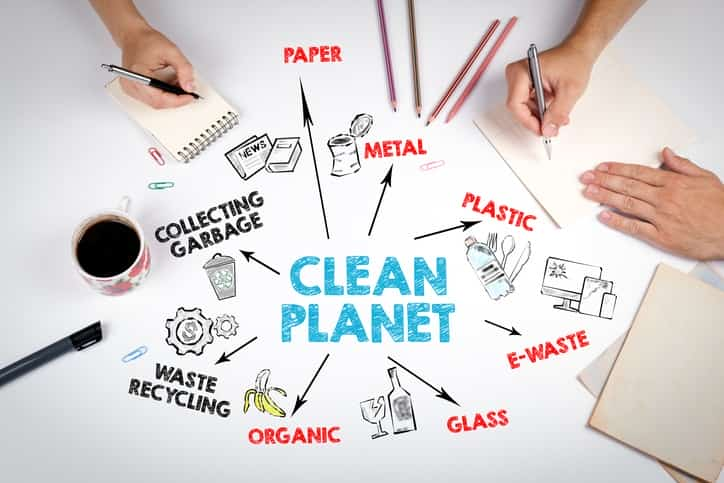 Trash Management
It might surprise you to discover that many residents in rural areas still burn their trash. Although communities may have trash collection services, it is also common for residents to use burn barrels for some items. It may be helpful if you spend time in a rural rental home to as questions about these issues in advance. That burn barrel could come in handy if you miss the dates and times for garbage collection in your area. However, you could also deliver your trash to a local dump in an extreme situation. In a tourist-centered community, these issues are less likely to affect you, but you will still want to be considerate in disposing of containers, packaging, and other materials.
Bottles, Cans, and Plastics
Recycling programs may exist in some communities, but this can be a bit sketchy. Sodas are often sold in bottles, which are typically secured by deposit. In grocery stores, you may find canned products more easily accessible. And you can ask questions in the community about recycling options.
Recycling and Your Mexico Auto Insurance Policy
When your Mexico auto insurance policy expires, you could recycle the Mexican insurance documents for driving after shredding them to protect your personal information. Just remember to keep your ID cards in your wallet. This is because we keep your insurance info intact for your next policy. We do not keep your credit card info for security reasons. However, as such, a long-term Mexico auto insurance policy can save the paper as well as money, allowing you to achieve the best rates available with a one-year plan. If you will spend more than three weeks' time in Mexico over the course of the year, the one-year option in a Mexico auto insurance policy is ideal.
Each Mexico auto insurance policy from MexicanInsuranceStore.com features Roadside Assistance with every policy for your peace of mind!